The 3M Filtrete Ultra Clean Air Purifier FAP02-RS (FAP02 for short) is sold at big retailers like Walmart, Amazon, and Target. While they generally receive positive reviews, this air purifier does not use a high-efficiency particulate air (HEPA) filter. Rather, it uses an electrostatic filter that draws on 3M's experience making furnace filters and particle respirators. It is designed for rooms up to 160 square feet. "Filtrete" is the charged electrostatic medium used in this air purifier. It acquires an electrical charge because of friction as the air passes the rectangular fibers that makeup Filtrete. It is great for pollen and one-micron-sized particles and dust.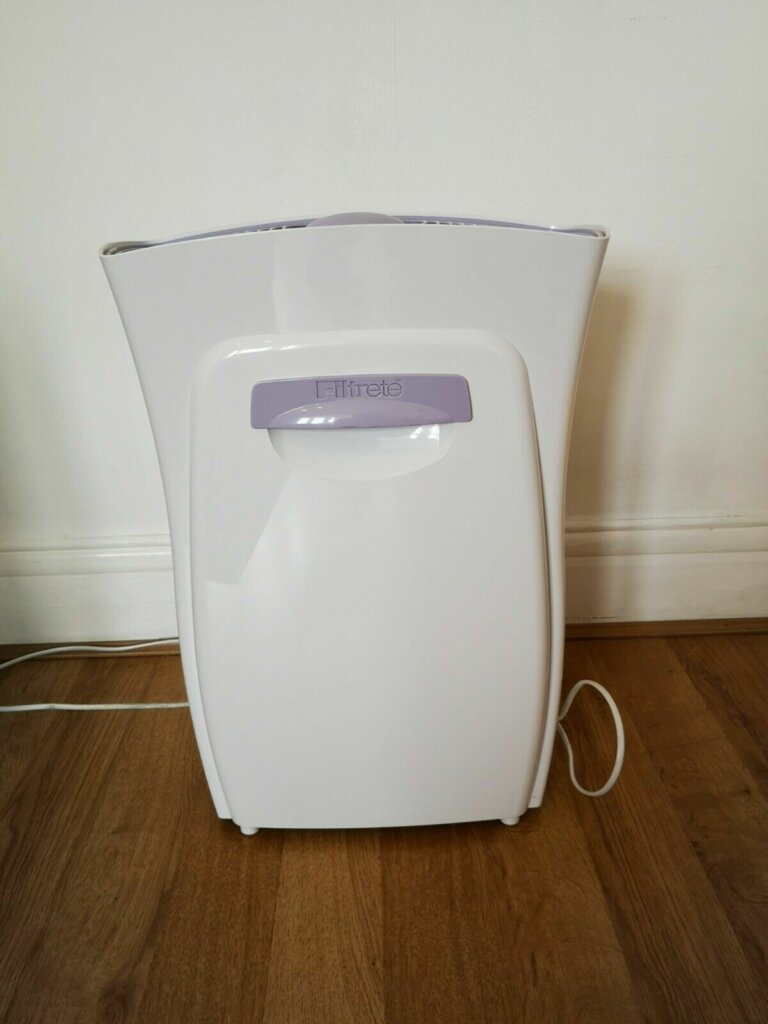 Filtrete fibers can be spaced far enough apart that it doesn't impede airflow as much as a HEPA filter does, and because of this, the FAP02 is very quiet and doesn't use a lot of electricity. The electrostatic filter is great at removing pollen, which is enormous compared to the particles that a HEPA filter would catch. It does not claim to remove odors or chemicals from the air. The Filtrete filters need to be changed every three months and cost $10 to $15 each. There is no pre-filter and no screen to catch large debris like pet hair.
Some pet owners have complained that the filters rapidly become clogged with pet hair. The expected lifetime of a Filtrete filter is only one month in a house with pets. Another problem with the Filtrete filter and other electrostatic filters is that particles build up on the charged surface, and the efficiency decreases. Some purifiers have washable, reusable filters, but the ones on the FAP02 are not washable and must be replaced. There are two filter reminder systems provided with the machine: a sensor that senses particle accumulation on the filter and a warning light, and a 90-day countdown timer that the user can set.
The dust and debris are bound electrostatically, so vacuuming won't make the filter effective again. However, some users say vacuuming the back of the filter and the air intake can keep flow rates good. Some aftermarket companies make less expensive filters, but they are inferior in performance to the 3M replacement filters.
The 3M FAP02 measures 16 x 7.25 x 22 inches and weighs 12 lbs. It is a good bet for people with seasonal pollen allergies and those sensitive to dust, but for those with chemical sensitivities, it will do little to nothing to help. However, the FAP02 does not emit ozone, which is suitable for those with sensitive respiratory tracts. This air purifier comes with a one-year limited warranty and there is no question that 3M knows a lot about electrostatic filters and filtration in general. In short, the FAP02 is a decent machine for those sensitive to pollen and dust, and who use the purifiers in relatively small rooms.
Update 2023:
The 3M FAP02 is no longer for sale, but you can still find the filter replacement at Amazon:
Sale
If you are looking to replace your 3M FAP02 air purifier, then I would suggest looking at what we think is the best air purifier with washable filter in 2023.
Last update on 2023-09-20 / Affiliate links / Images from Amazon Product Advertising API