The Airpura T600 is made for cleaning the air from tobacco smoke. It has a pre-filter with tar barrier coupled with a bed made of carbon to absorb 4000 plus dangerous chemicals from the air especially found in tobacco smoke. After the pre-filter, the air passes through the HEPA filter. Even with a powerful motor, the T600 will quietly clean the room up to 1575 square feet. For maximum cleaning, you can place it in a room with an area of 525 square feet.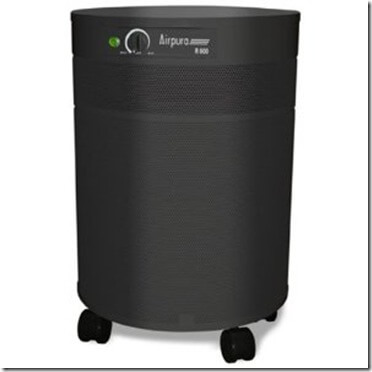 This purifier is good for anyone who smokes and for those who are exposed to secondhand smoke. The carbon pre-filter not only absorbs harmful chemicals, it has anti-microbial protection also. For a sturdy design, it employs an all-metal housing. All the electrical wires and the motor are isolated from the clean air to prevent off-gassing.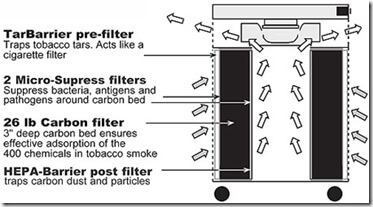 The Airpura T600 is not only technically good, it also has a clean modern design with 3 colors to choose from: Black, White or Cream.