The simple answer is yes: dehumidifier water is perfectly safe when watering plants.
But you should not use it on the water you intend to eat and never drink it yourself. The risk of heavy metal contamination alongside bacteria and mold spores makes it less than ideal for human consumption.
Alternative water sources are a pressing concern as temperatures continue to rise. In the U.S. alone, 30% of drinkable water irrigates outdoor private land. This is a colossal amount of water for a nation, with over a quarter of its land experiencing moderate to exceptional drought, according to the latest figures from the U.S Drought Monitor.
As many of us worldwide see restrictions on how much water we use to tend our plants and gardens during the warmer months, the water saved inside your dehumidifier reservoir can provide some much-needed liquid relief for your little (or big) green friends. 
From houseplants to lawns, the water from your dehumidifier will provide all the hydration required for most of your plant life. Where you can draw the line, however, is using this water on plants you intend to eat. 

While regular plants are hardy toward bacteria thanks to antimicrobial soil, the risk of cross-contamination can't be ruled out if you eat them. Especially plants such as herbs, fruits and vegetables, which you may eat raw.  
What is in dehumidifier water?
Before we look at what's in the water collected by your dehumidifier, it's best to understand where that water came from in the first place. As you will undoubtedly know, a dehumidifier draws excess water from your surrounding environment, helping to control moisture in hotspots such as steamy bathrooms or damp and dingy basements.
What you may not know is how your dehumidifier works this magic.
The first step in the process is to draw moisture-rich air into the unit using a large fan. The air then passes through a series of refrigerated coils, causing the water vapor to condense and become droplets too heavy to be suspended in the air, thus falling into the dehumidifier's internal reservoir.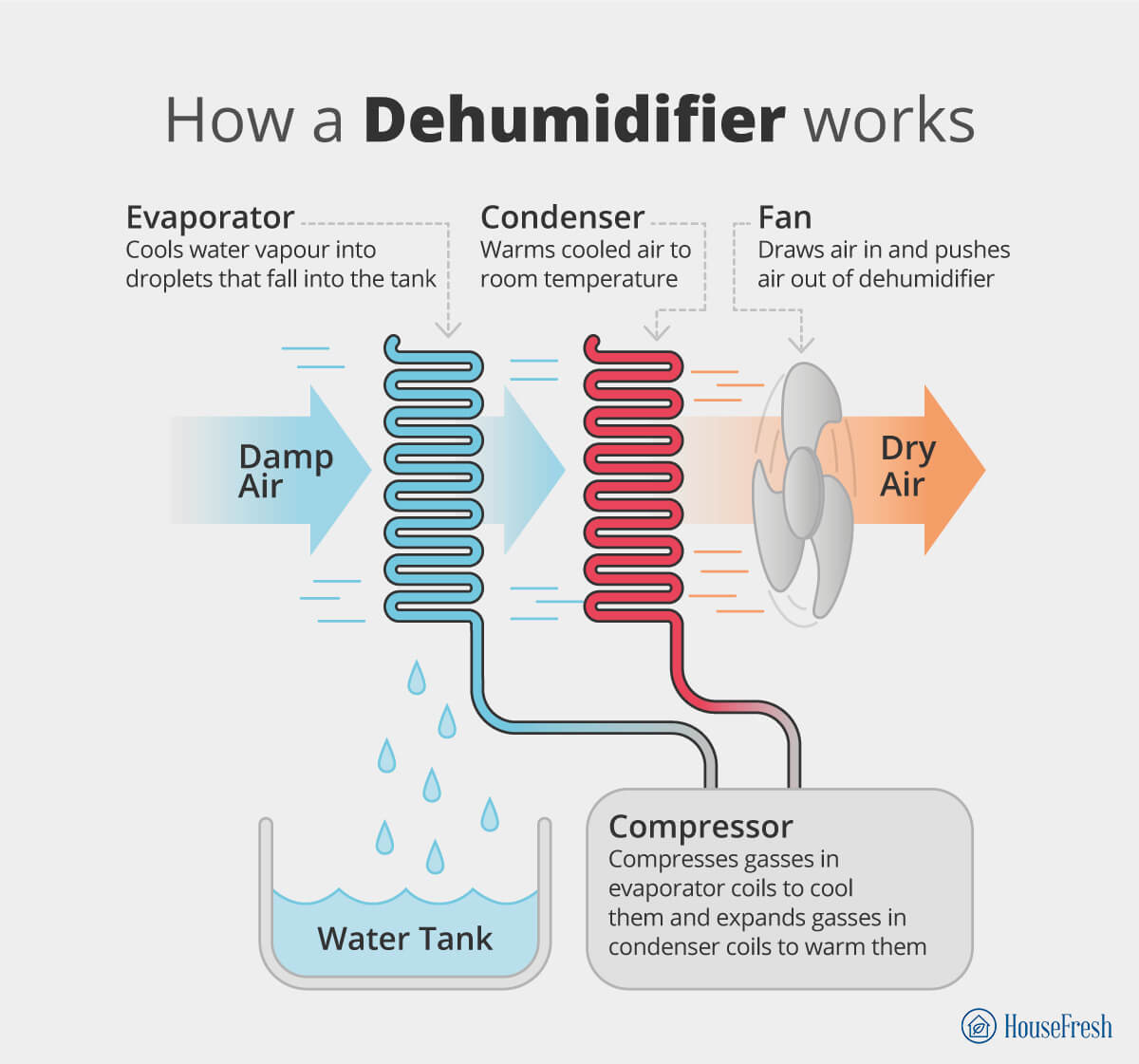 Once the moisture has been removed, the air passes over warmer coils to reach room temperature before being expelled back into your space.
The technical term for this water collected by your dehumidifier. That doesn't mean it contains sewerage or anything else unsavory; it just means it's had a prior purpose, like the water you used to wash your dishes or your hands.
That being said, it's impossible to rule out contamination from bacteria, mold or dust as the water is never boiled or treated during the dehumidification process and each of these pollutants is likely to be present in the air before it enters the appliance or emerge if left to stagnate in the tank.
Another concern raised when assessing dehumidifier water's potential uses is that it may contain heavy metal contaminants. As the water vapor has been in close contact with the metal coils inside the unit, traces of copper, zinc and aluminum are possible, although minimal.
Final thoughts 
While you should not drink the water from your dehumidifier, it is a great source to water your plants. Just be sure to double-check the needs of your houseplants first, and don't water any plants that you may later eat, as bacteria can be passed onto the plant and then digested by you.