Updated article January 2023
Please be aware that this air purifier has been discontinued, but I am still keeping this review live for existing customers of the LifeWise air purifier. 
If you are interested ins seeing what the current most recommended air purifiers are in 2021, then look below:
Original review from 2010:
The LifeWise Ultra 63-1530 Air Purifier retails at Radio Shack for $150 to $200. Pre-filter replacements cost $6.25 for a two-pack, and replacement UV bulbs cost $30 for a two-pack. LifeWise is one of Radio Shack's trademarks, and this air purifier is a KAZ model that has been rebranded for Radio Shack and given a slimmer design. The Association of Home Appliance Manufacturers gives this product a clean air delivery rate, or CADR, of 69 for dust, 88 for pollen, and 80 for smoke. It is the right size for a small room. The 63-1530's main selling point is that aside from the prefilter, there is no filter to replace because its main cleaning unit is an electrostatic collector rather than a HEPA filter.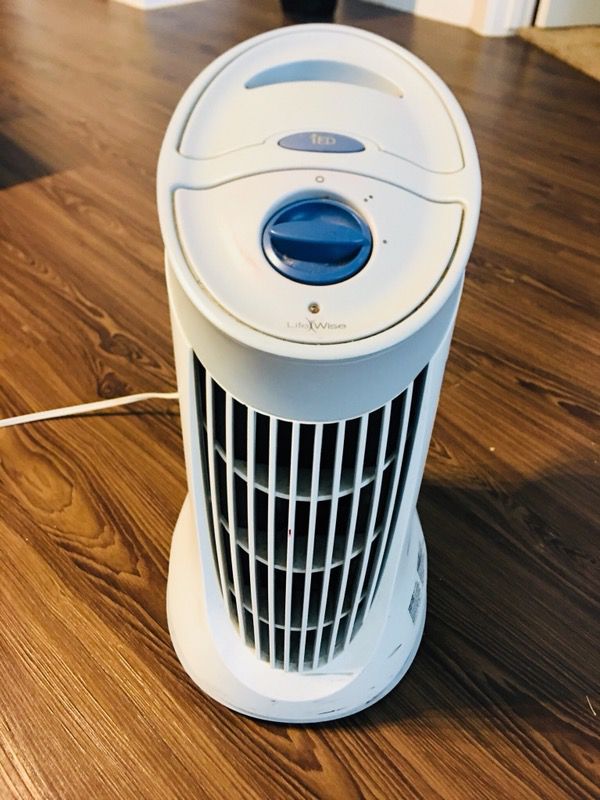 With electrostatic air purifiers, impurities pass through the washable grid pre-filter, which picks up hair, lint, and larger particles. Charging wires ionize incoming air, so particles cling to the cleaning grid due to the electrical charge. It must be very consistently maintained and cleaned to do its job. The electrostatic cleaner is easy to vacuum, but it cannot be washed, and this means that oily airborne substances will build up. An ultraviolet light system made up of two UV lights will reduce the number of airborne germs in the exhaust. The power of the UV lamps is not published.
Users who buy the LifeWise Ultra 63-1530 do not like that it has to be kept meticulously clean or loses its efficiency. The overall rating for this model from the Radio Shack website is three stars out of a possible five. The UV purifier is not strong enough to do much disinfecting, but that is true of many home air purifiers that use UV technology. Users do like how quiet the machine is, saying it is easily quiet enough to sleep next to. These purifiers release a certain amount of ozone, below the 0.050 parts per million standards for medical devices. Users with asthma or heart disease are advised to consult their doctors before using any ozone-emitting air purifier.
This compact machine, at 10.75 x 16.5 x 9.25 inches, weighs about 10 lbs. It comes with a five-year warranty exclusive of filters. While not having to replace HEPA filters is very appealing to some consumers, users must know that they must clean the electrostatic grid often and thoroughly to prevent it from clogging up.
Sadly this purifier has been discontinued and is no longer available for sale.
If you are looking for an air purifier, then be sure to check out what we think are the best air purifiers for 2023. Our list is based on performance tests and reviews that we perform in-house.