Our verdict:
HEPA filters are among the most commonly used and effective filters in air quality appliances. While there are a few different types of HEPA filters, medical-grade HEPA are the most effective. They can remove up to 99.995% of particles of 0.1-micron diameter in size or larger.
True HEPA filters are also highly effective and can catch up to 99.97% of particles that are not smaller than 0.3 microns. The regular HEPA filter air purifiers are the least recommendable as particles of 1.99 microns and smaller are not removed.
Poor indoor air can be directly linked to short-term issues such as headaches, dizziness, fatigue, and long-term health effects like respiratory and heart disease. It's important now more than ever to have clean, healthy air in your home.
Here at HouseFresh, we believe HEPA filters are the only way to go when it comes to cleaning contaminants from the air, but buying the right one isn't that simple as there are various types of HEPA filters on the market.
So we thought we would compare Medical Grade HEPA, True HEPA, and HEPA type filters, explaining what each one does and which would be the best for your home.
What does a HEPA filter do?
According to the EPA, HEPA or High-Efficiency Particulate Air (filter), removes up to 99.97% of microscopic particles measuring around 0.1 to 0.3 microns from the air. HEPA filters capture particles through sieving, inertia impact, interception, and diffusion. 
For the non-scientists out there, it traps and removes the nasty tiny contaminants from the air in your home, leaving you with fresh, clean, healthy air.
How do HEPA filters capture particles?
Each HEPA filter comprises thousands of glass fibers intertwined to form a maze capable of arresting microscopic particles. They work by trapping tiny contaminants that pass through the network of fibers. As pollutants are drawn through the filter, they get caught in four stages: diffusion, interception, inertial impact, and sieving.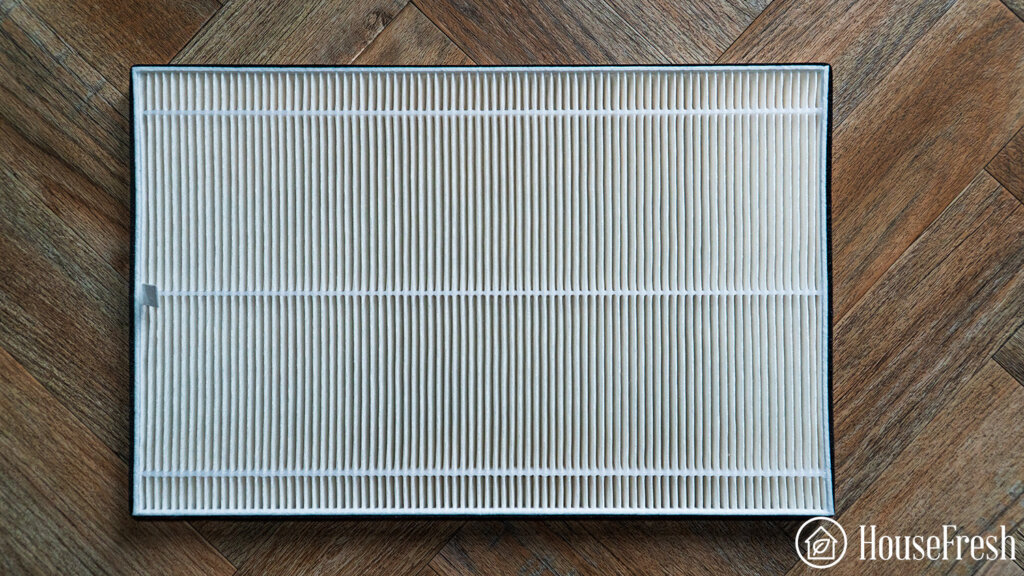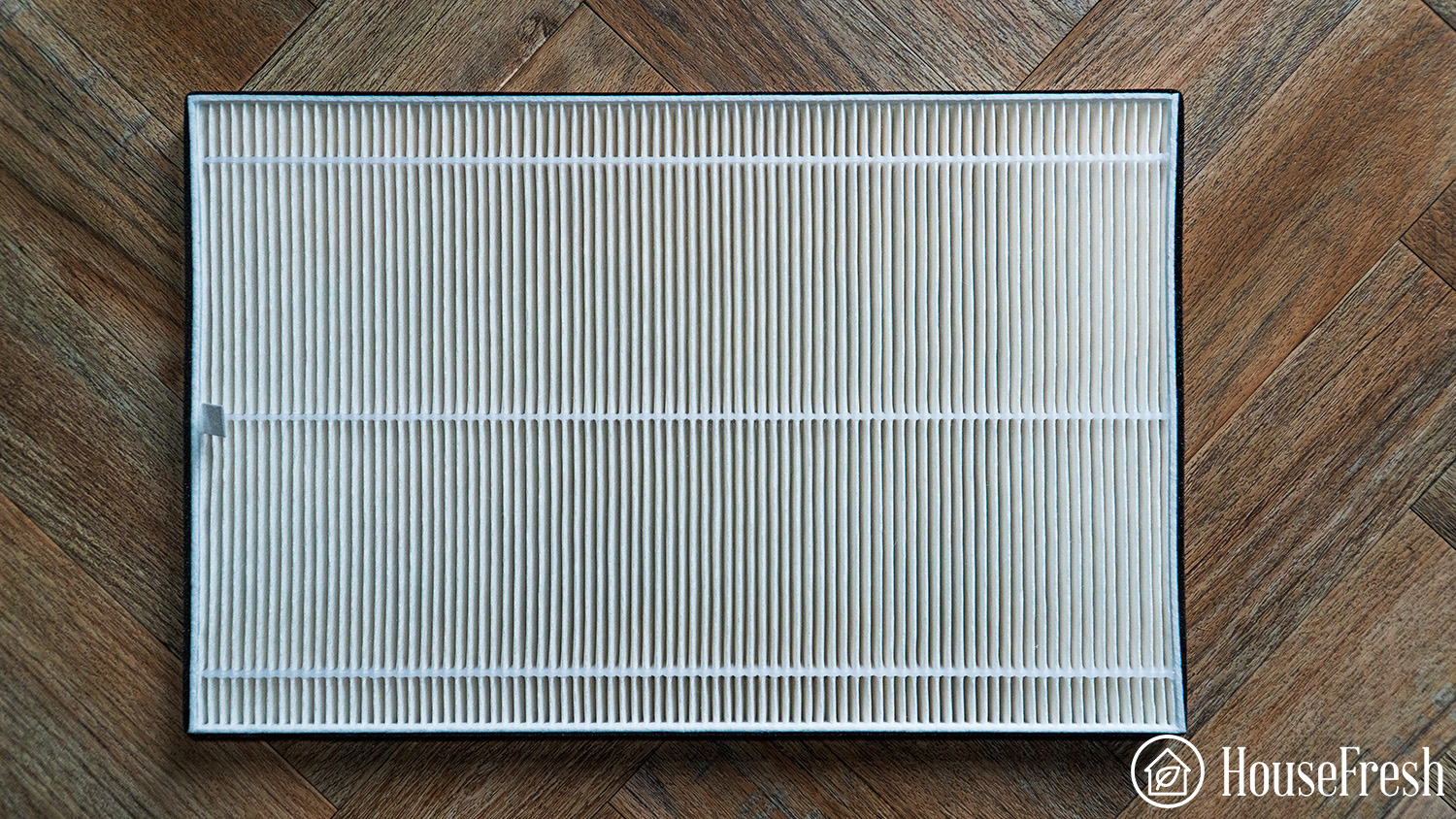 History of the HEPA filter

Contrary to what you might think, the technology behind HEPA filters is not a fad of recent years. Developed by American scientists for the Manhattan Project during World War II, it was designed to prevent radioactive contaminants from an atomic bomb. In the 1960s, they were used in hospitals to prevent airborne germs. Today, they're the main filter in many home appliances, including air purifiers and vacuums and are even used in airplanes and some cars.

Benefits of Air Purifier with HEPA Filter in the Home
If you suffer from allergies or asthma, you could feel substantial relief when using a HEPA-filtered air purifier. The fine mesh fibers effectively capture particulates such as dust mites, mold spores, pet dander, and pollen which are common allergy triggers. 
HEPA filters have also become increasingly important since the Covid-19 pandemic. Science has proven them to help reduce viruses indoors and thus reduce coronavirus spread. According to the CDC, using masks and HEPA air cleaners can reduce COVID-19 exposure by 90 percent.
Medical Grade HEPA vs. True HEPA vs. HEPA
Choosing which HEPA filter you use will affect how efficient your air purifier is for your needs. There are three known HEPA filters: classic HEPA filters, medical-grade HEPA filters, and true HEPA filters. What's the difference between each?
The Classic HEPA Filter
Classic HEPA filters remove 99% of dust particles measuring as little as 2 microns from the air. These larger particles include allergens, pet dander, dust, and many more. However, even though they are scientifically proven to remove pollutants from the air, classic HEPA filters are the least efficient of the three.
Ideal for:
🍃 Everyday air quality control
🍃 Removing pollutants from smaller rooms
🍃 Helping remove dust, pollen, and lint from the air
id you know? Particles and microorganisms are always measured in micrometers (1 micrometer = 1 millionth of a meter). With our eyes, we can only see particles larger than 10 microns.
True HEPA Filter
True HEPA filters are a little more advanced as they capture up to 99.97% of particles measuring as small as 0.3 microns from the air. These particles can be bacteria, viruses, pollen, mold, dander, or other microorganisms. 0.3 microns are the most penetrating particle (MPP) size that a classic HEPA filter can't catch.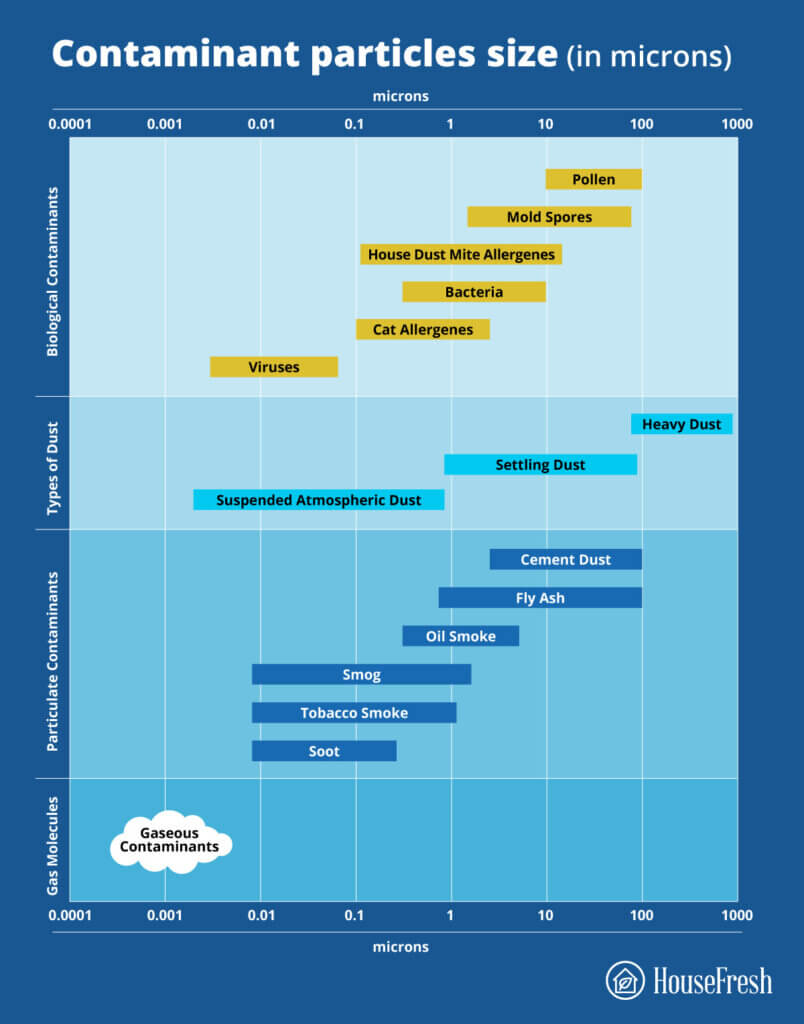 For a filter to be labeled as True HEPA, it must be certified. Reliable certifications are issued by AHAM (Association of Home Appliance Manufacturers) and ASHRAE (American Society of Heating, Refrigerating, and Air Conditioning Engineers). This certification proves that the filter has been thoroughly tested in a controlled environment and effectively removes 99.97% of particles as small as 0.3 microns from the air.
Ideal for:
🍃 Everyday air quality control
🍃 Removing common smoke
🍃 Trapping larger bacteria particles
🍃 Clearing pet dander from the air
Medical-grade HEPA filter
Medical-grade HEPA filters are the most effective method of air filtration. While True HEPA filters are classified in H10 to H12, HEPA filters considered medical-grade are categorized as H13 filters. These can remove up to 99.995% of particles down to 0.1 microns. As with True HEPA, medical-grade filters must be rigorously tested before experts give them this classification.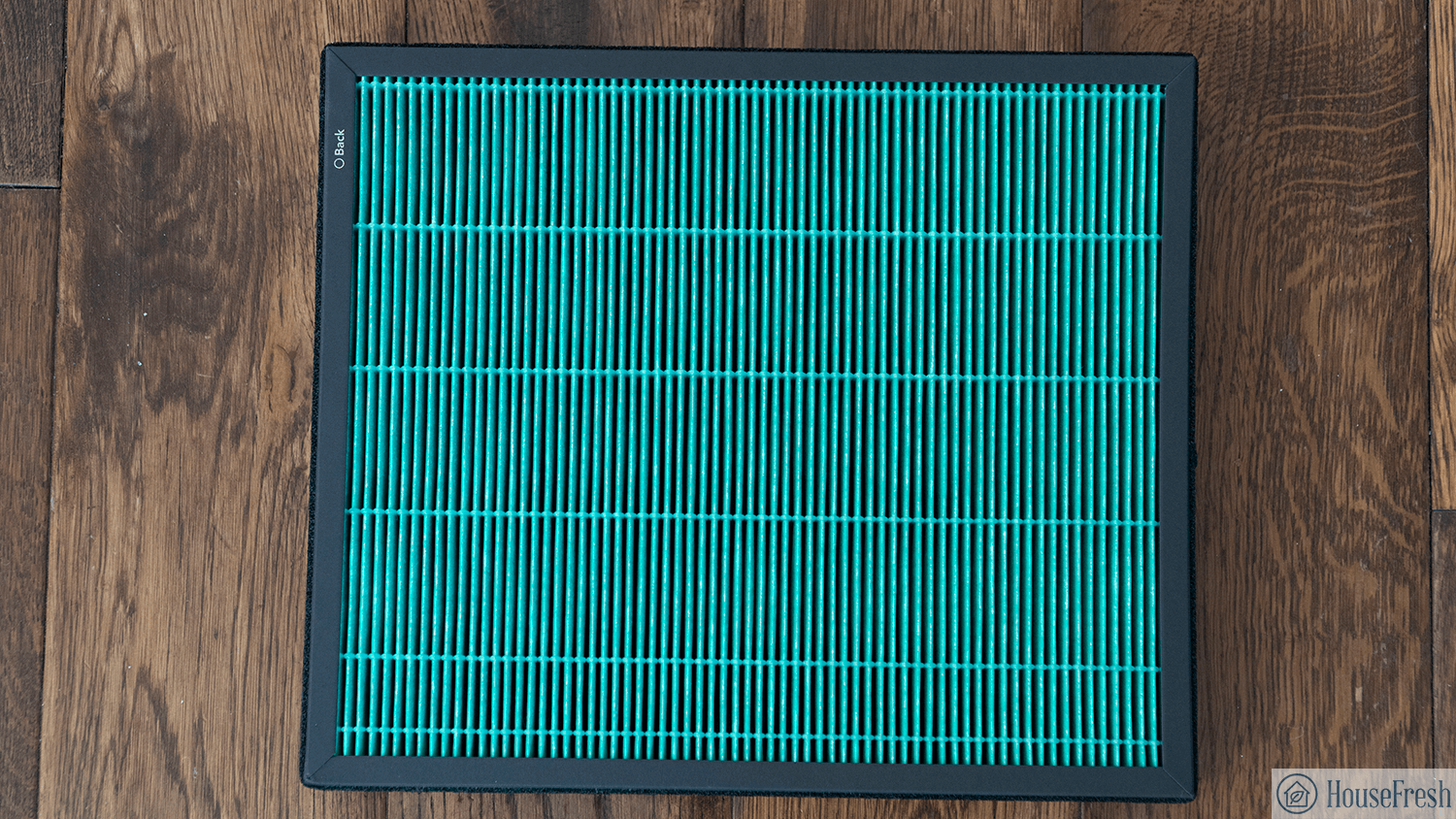 These filters are commonly used in cleanrooms that require the highest levels of air quality, for example, in the production of LCD screens. So adding one to your home means you'll be getting the next step down from turning your room into an airtight science lab.
Ideal for:
🍃 People with severe allergies to airborne pollutants
🍃 Protection against bacteria
🍃 People with asthma
🍃 People with pets
🍃 Protection against virus carriers
🍃 Areas affected by wildfire smoke
Now you know the difference between the filters, it's time to choose the right unit for your space. Here are some of our favorites:
Frequently Asked Questions About HEPA Filtration
🤔 How long does a HEPA filter last?
A HEPA filter loses its efficiency over time. Most manufacturers will give you an indication of their filter's lifespan but they can last anywhere between 6 months to 4 years, depending on the environment. Most air purifiers come with pre-filters that can be cleaned, extending the life of your HEPA filter.
🤔 Do you need to clean a HEPA filter?
It is always recommended that when your HEPA filter loses efficiency, it should be replaced with a new one. But if you want to do the dirty work, you may decide to wash or clean the filter and reuse it. Only do this if the manual states the filter is suitable for cleaning. 
If it is washable, you must remove it from the appliance. Then, wash it under cold water without coming into direct contact with the central part of the filter (the fibers) because it is very fragile. Finally, wait for it to dry before placing it back into the machine. If it's a permanent HEPA filter, do not wash it! Only use a vacuum cleaner to remove debris and excess dirt.
🤔 What size air purifier do I need?
It's really important to get the right size air purifier for your room, environment, and needs. First, you'll need to measure the square footage of your room and choose a unit that can handle the size. Next, you'll need to look at how much room you have to place the unit. You'll then need to check if the air purifier has the filters to suit your needs.