Our verdict:
PM2.5 refers to particulate matter with a diameter of 2.5 micrometers or less – about 3% of the average width of human hair. Due to its minute size, it can get into the lungs and the bloodstream, causing various diseases and illnesses. 
Personal products, cleaning products, or pesticides are common air pollution irritants. But, when we remove specific pollution sources or reduce their emission, we get better indoor air quality.  Adding an air purifier to your home is critical in eliminating indoor airborne pollutants as they use efficient HEPA filters to trap these contaminants, removing them from the air you breathe.
What Does 'PM2.5' Mean?
PM stands for Particulate Matter (aka particle pollution). PM2.5 is used to describe fine solid particles or droplets of liquid in the air of 2.5 microns in diameter or less.
To put that into context for you — an inch is about 25,000 microns, so we're talking really tiny particles here. So tiny that you can only see them under an electron microscope. Human hair has a diameter of 70 micrometers, so that means a PM2.5 particle is 30 times smaller than a strand of human hair.
Due to their small size, PM2.5 particles can penetrate your lungs and enter your bloodstream. If you have pre-existing conditions like asthma, these particles can significantly antagonize the condition.
A PM of diameter ranging between 0.1 µm-1 µm can remain suspended in the air for days or weeks, making the air look hazy. The particles mostly come from automotive exhausts and the burning of fuels.
Why Should You Care About PM2.5?
The WHO reports that poor indoor air quality has been linked to a range of illnesses, including asthma, pneumonia, lung cancer, chronic obstructive pulmonary disease, and cardiovascular disease.
PM2.5 can penetrate deep into your lungs and cause serious damage. Particles that land on the lung surface can induce tissue damage and inflammation. Not good at all, particularly for people suffering from pre-existing respiratory conditions.
Children are also particularly sensitive to particle pollution, as they breathe more air per pound of body weight than grown-ups.
5 scary facts about PM 2.5:
👩‍⚕️ Scientific research published by the Department of Health in New York State linked PM2.5 exposure to increased respiratory and cardiovascular hospital visits.
😷 The same study also suggests that long-term exposure to particle pollution may lead to increased chronic bronchitis, lung cancer mortality, and reduced lung function.
💔 Breathing particulate matter can escalate heart disease and lead to a heart attack, found a study published in Frontiers in Endocrinology.
⚰️ A study conducted by the Journal of Thoracic Disease shows positive results on the link between PM2.5 and daily human mortality.
🎂 The same study showed that the lifespan of an American increased by 0.35 years for every reduction of PM2.5 by 10 µg/m3.
What Are the Sources of PM2.5 Outside the Home?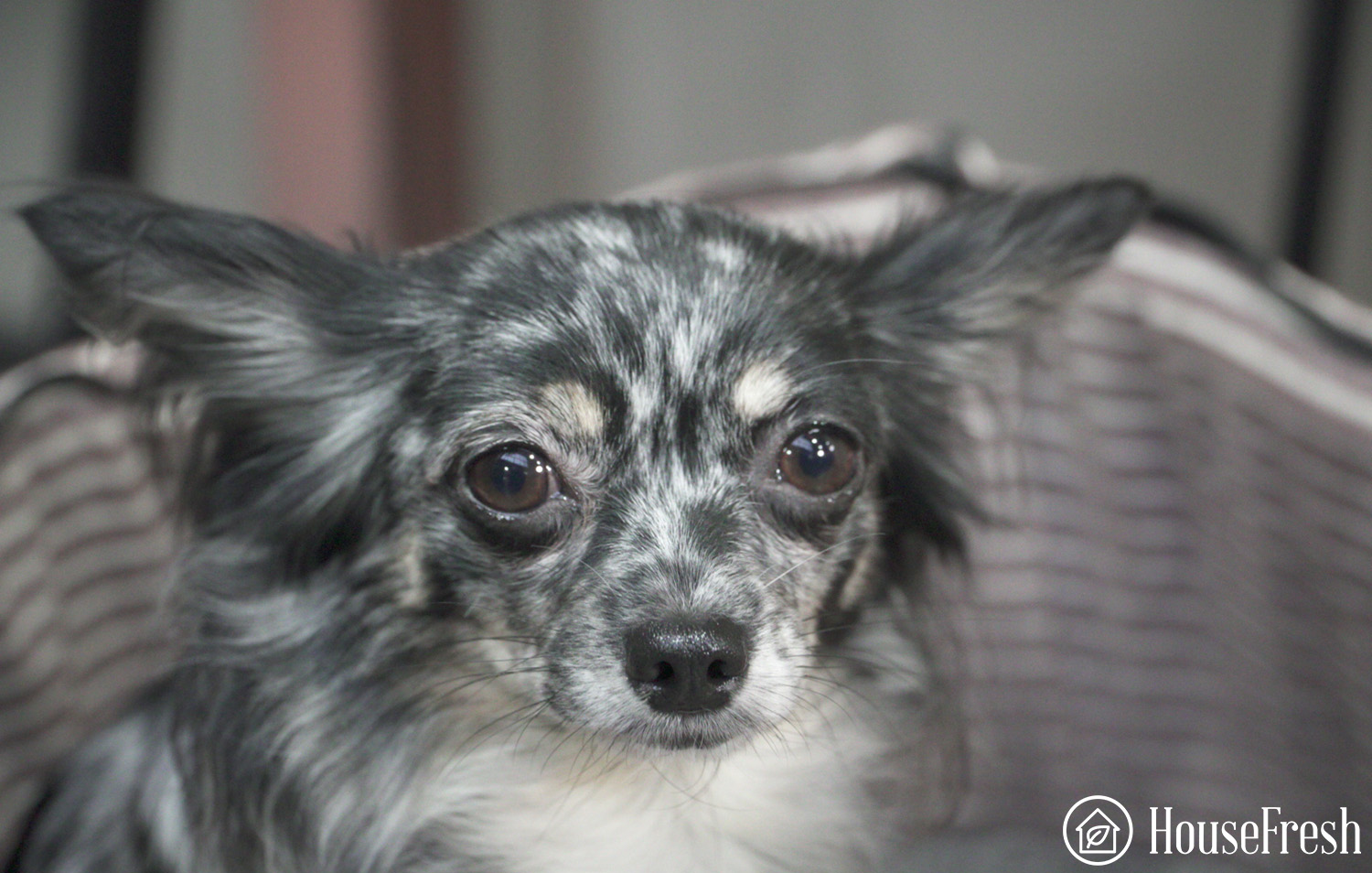 Air pollution rates have risen over the years since the industrial revolution, and the inevitable consequence of globalization is a major cause for concern.
These are some of the biggest polluters:
Outdoor Sources of PM2.5
🚛
Fuel from cars and trucks.
🔥
Burning fuels such as coal, wood, grass fires, and biomass.
🏭
Power plants.
🏭
Industrial manufacturing.
What Are the Sources of PM2.5 Inside the Home?
It's not just outside sources of PM2.5 that you should be on the lookout for. According to the World Health Organization (WHO), around 3.8 million people a year die from exposure to household air pollution.
When you cook (frying and roasting in particular), you generate nitrogen oxide and fine particles, which are the same pollutants that you find outdoors. One study found that cooking an ommlette in your kitchen at home exposes you to more PM2.5 than standing on a London roadside.
Another study found that cooking Thanksgiving dinner could produce more PM2.5 particles than can be found on the streets of Delhi, famously one of the most polluted cities in the world.
Indoor Sources of PM2.5
🥡
Bacteria from decomposing food and mold.
🐕
Pet dander.
🚬
Cigarette smoke.
🍳
Cooking.
💅
Personal care products.
🔥
Fireplaces.
🧹
Cleaning and vacuuming.
Vacuuming is another source of indoor air pollution unless suitable high-grade filters are used, and mopping with certain cleaning products can also increase the levels of airborne chemicals. Airborne chemicals are also emitted from household cleaning products, personal care products like shower gels and fragrances, glues, inks, and air fresheners. 
How big are these particles? This graphic compares exactly how some of the most common indoor pollutants compare in size.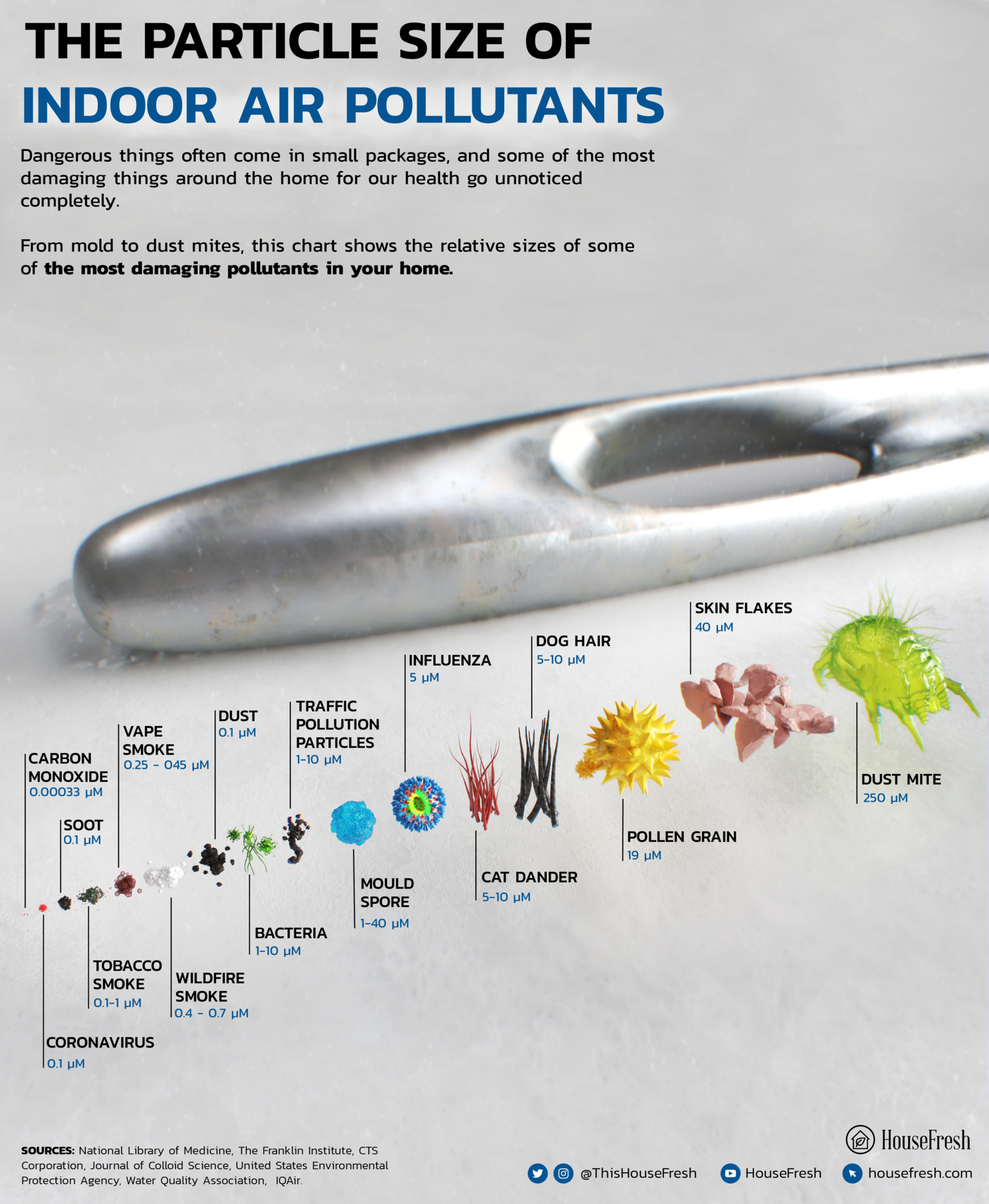 5 Ways to Improve Indoor Air Quality at Home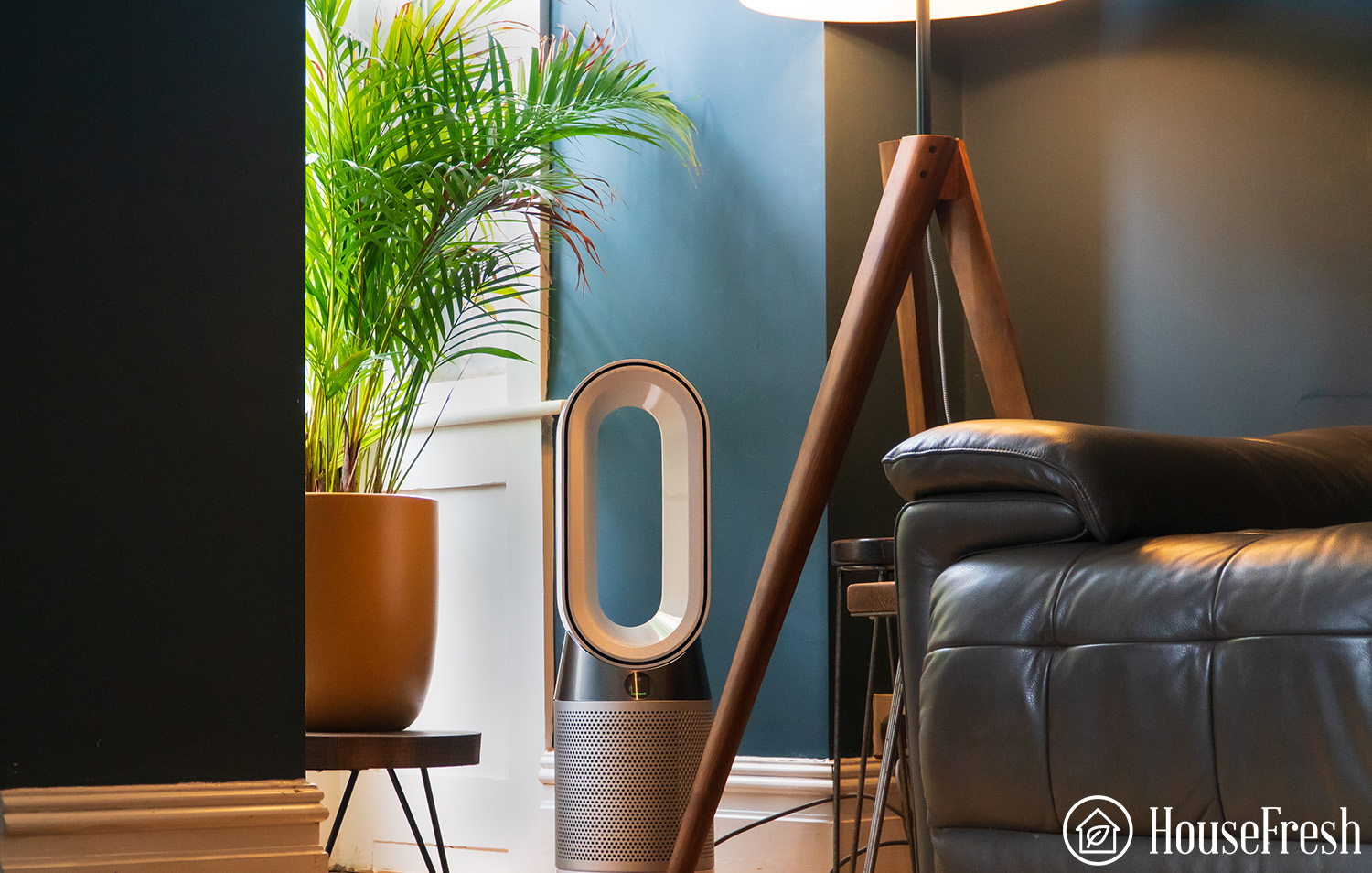 So, it seems like particle pollution is almost everywhere, but don't fear, there are tried and tested ways of improving indoor air quality in your home.
1. Use an air purifier
The most efficient way to improve your air quality is to introduce an air purifier into your home. Nowadays, air purifiers (the good ones) are taken through rigorous scientific testing to make sure they can do what they claim, remove airborne PM2.5 particles.
In order to do this, an air purifier needs to contain a HEPA filter, a strong fan motor, and be in the right-sized space. Each unit comes with a recommended room size guide so it's important you don't buy a unit that's too small for the space.
Here are three of our favorite units we use for different rooms:
Style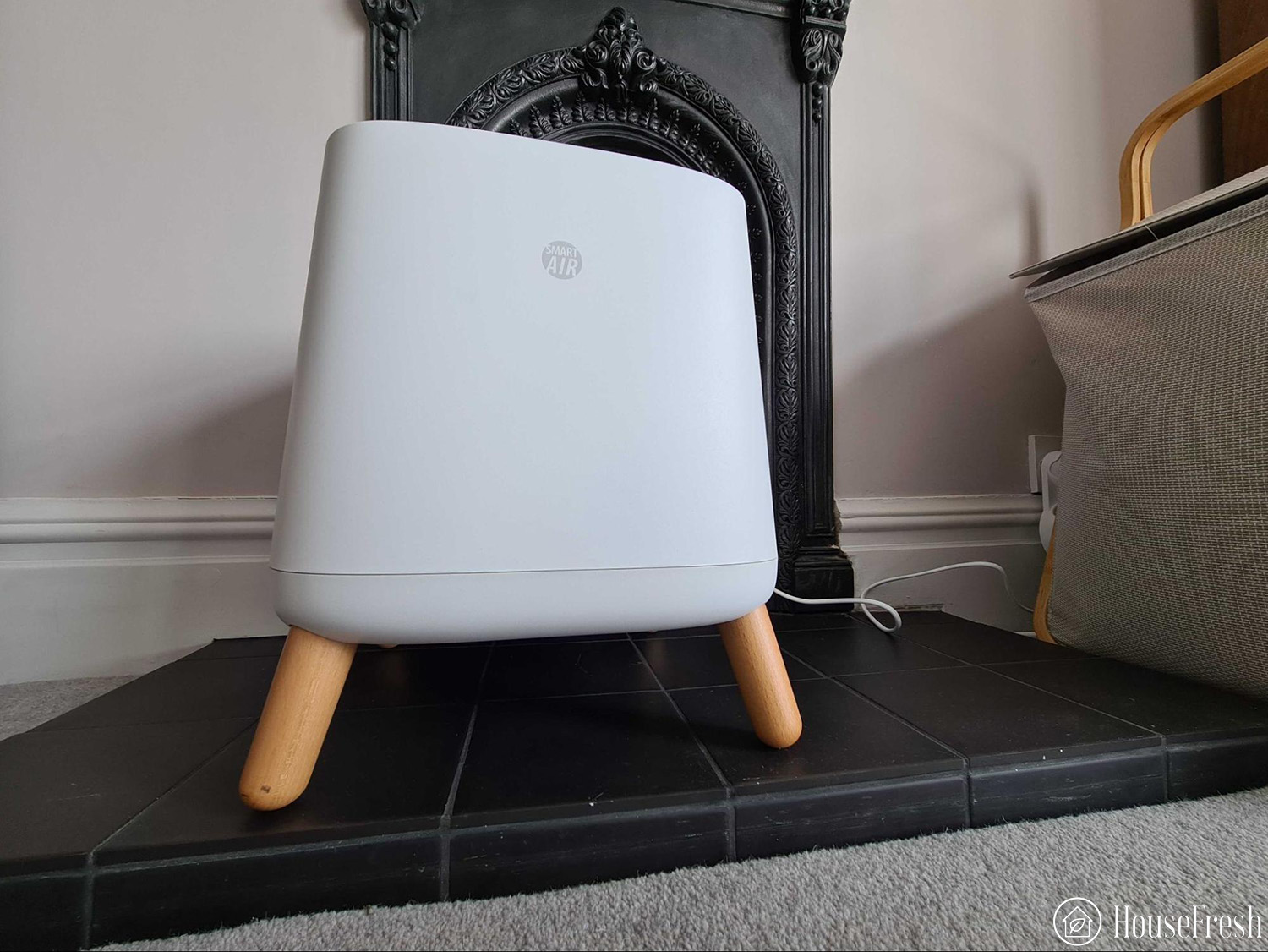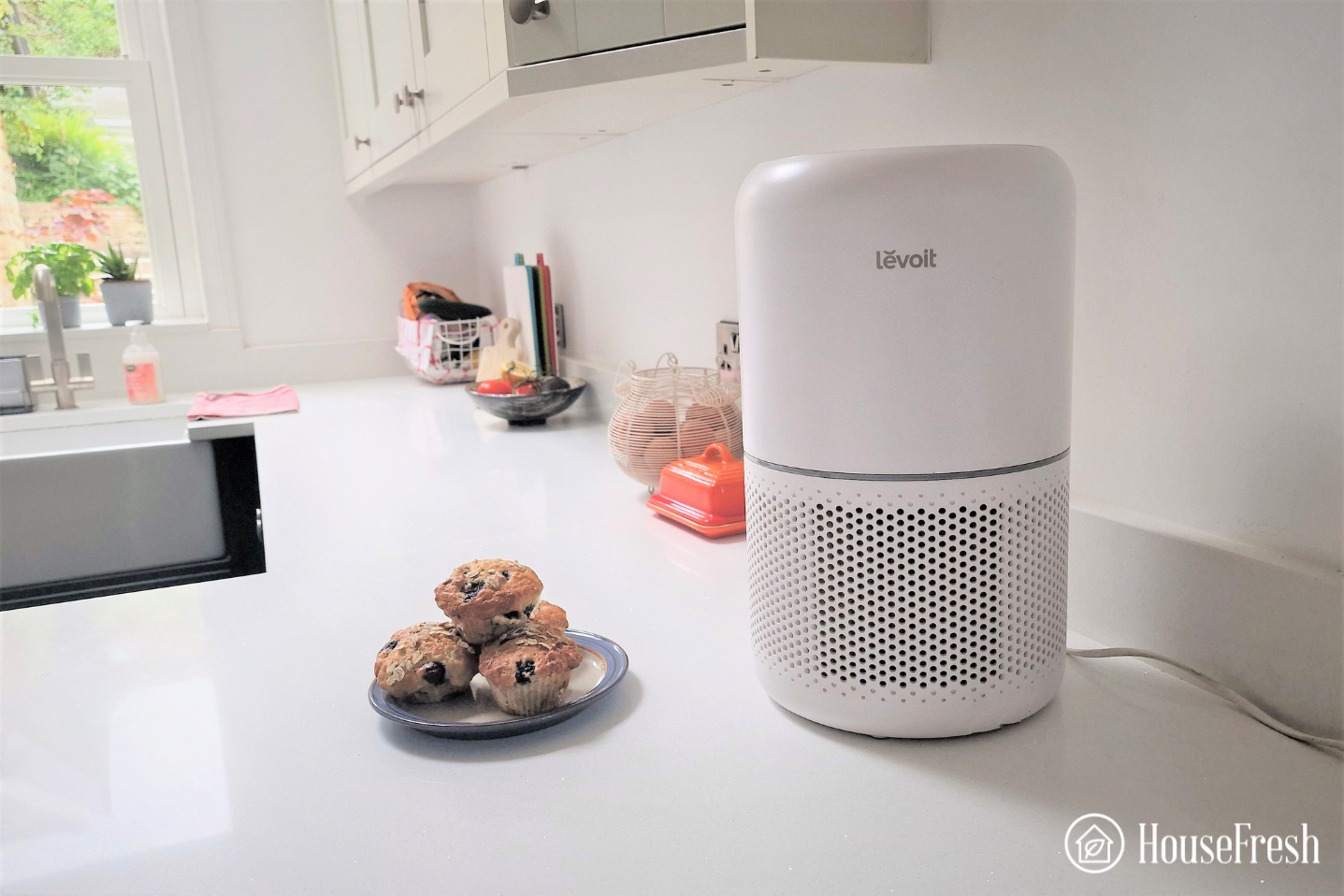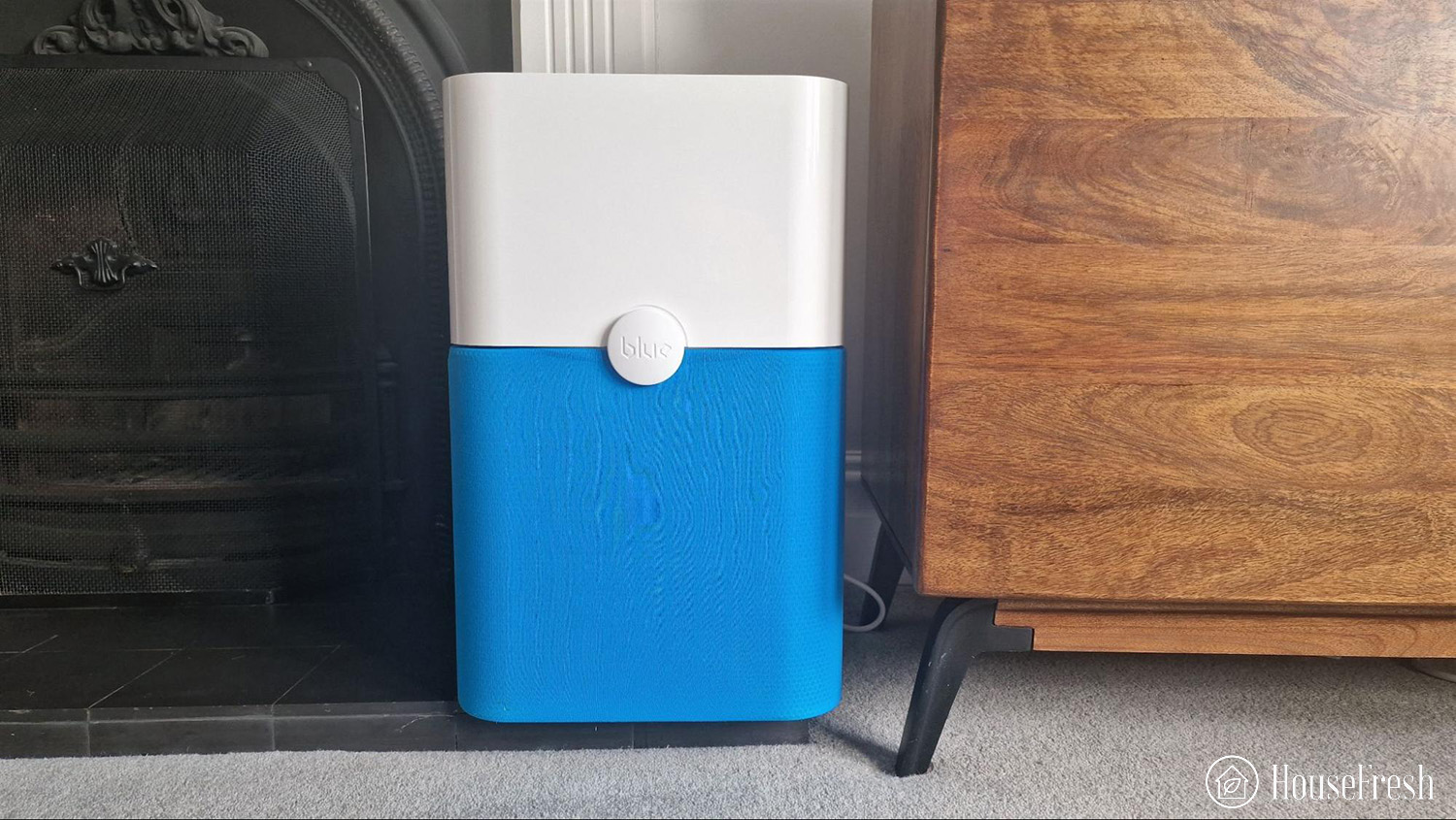 Pros
Looks stylish with its beechwood legs
Small enough to sit on a countertop
Cons
Doesn't come with an activated carbon filter as standard
Doesn't have an air quality sensor
There isn't an auto or sleep mode
Best for Bedroom
Style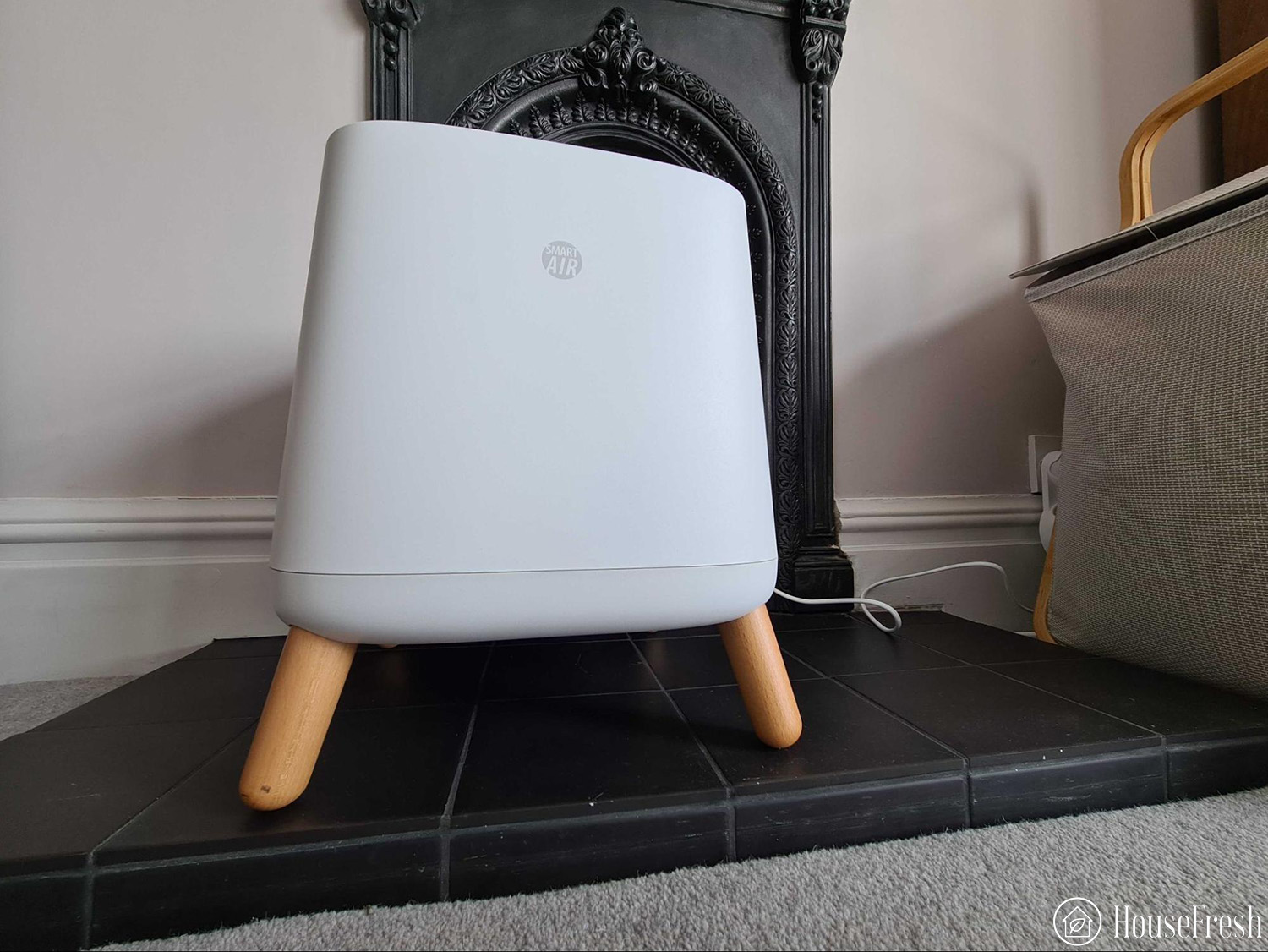 Pros
Looks stylish with its beechwood legs
Cons
Doesn't come with an activated carbon filter as standard
Best for Kitchen
Style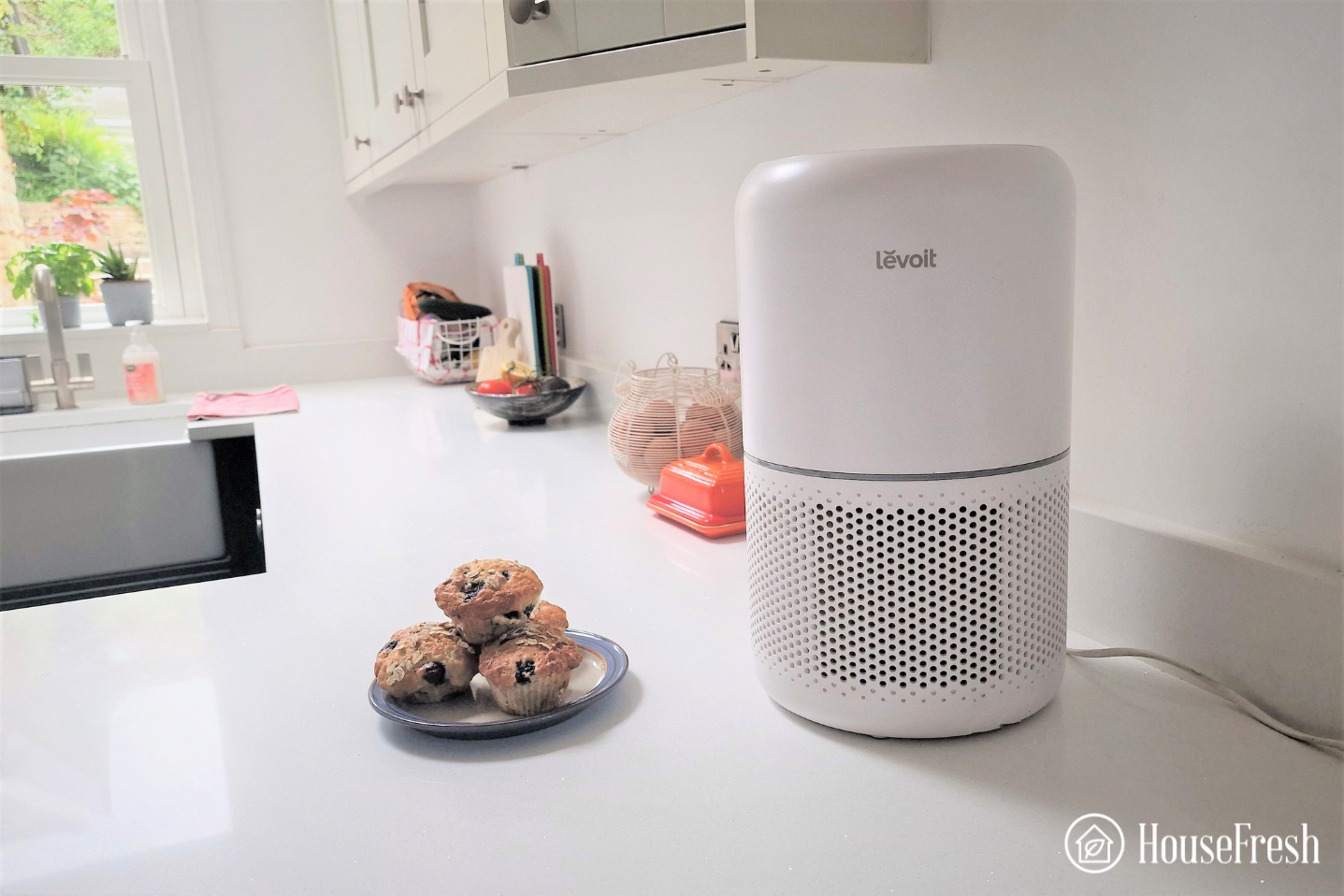 Pros
Small enough to sit on a countertop
Cons
Doesn't have an air quality sensor
Best for Living Areas
Style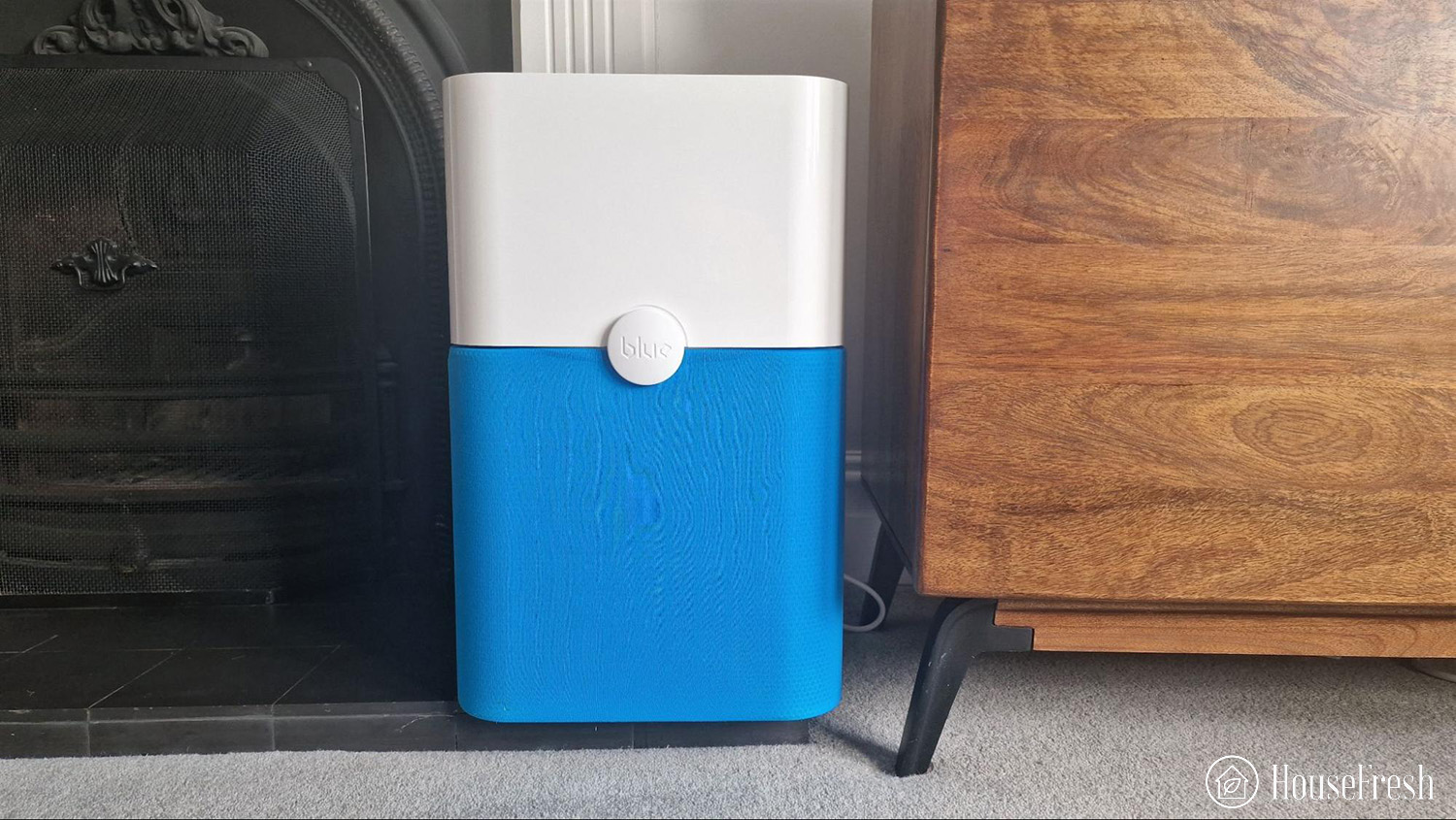 Cons
There isn't an auto or sleep mode
2. Use your cooker hood and extractor fans
Cooking produces plenty of PM2.5 and, of course, those (hopefully) lovely odors that come with it. These particles can linger, especially if you accidentally burn something, so by switching on the kitchen hood and fans when cooking you clear the air before they travel throughout the rest of your home.
Pro tip – If possible, get an extracting cooker hood, also called a vented or ducted hood, instead of recirculating one.
3. Control the source of indoor air pollution
Usually, the best way to improve indoor air quality is by removing the respective pollution sources or minimizing their emissions. By removing the source, you will eliminate the chance of it expelling more contaminants into your room.
Pro tip – Don't overuse cleaning products, air freshener, candles or incense as they are all sources of PM2.5.
4. Improve ventilation
The easiest and most cost-effective way of improving air quality is simply by opening your windows and doors. This increases the amount of fresh outdoor air circulating in your home and doesn't cost a cent.
Pro tip – This method isn't ideal when you live in a colder climate, so another way of improving ventilation is by installing fans, air conditioning, and an air purifier.
5. Use a vacuum that has a HEPA filter
If you want to reduce PM2.5 in your home, it's important to regularly clean your environment. A major part of this is vacuuming. The only issue here is, that instead of removing tiny contaminants that have settled on the ground, you're actually just releasing them back into the air.
To remove them completely, you will need a vacuum that contains a HEPA filter. These work the same way they do in air purifiers. They capture PM2.5 and trap them in its tightly woven fibers, completely removing them from the surfaces in your home.
Pro tip: Wet mopping can help reduce dust if you don't fancy getting the vacuum cleaner out.
Final Thoughts
Particulate matter is widespread wherever human beings live, and when the levels of PM2.5 are high in your home, you should take steps to reduce it to avoid health issues. Investing in an air purifier and following the tips above will help you guard against the worst effects of PM2.5 pollution.
SOURCES
Ashton, A. (2022). The World's Best And Worst Towns And Cities For Clean Air In 2022 housefresh.com
World Health Organization. (2021). Household air pollution and health. who.int
New York State Department of Health. (2022). Fine Particles (PM 2.5) Questions and Answers. health.ny.gov
Hamanaka, R.B, Mutlu, G.M. (2018). Particulate Matter Air Pollution: Effects on the Cardiovascular System – PMC. ncbi.nlm.nig.gov
Yu-Fei Xing et al. (2016). The impact of PM2.5 on the human respiratory system – PMC. ncbi.nlm.nig.gov
Barrett, T. (2019). Exposure to PM2.5 greater when cooking an omelette than at London roadside, study claims. airqualitynews.com
Vicente, E.D et al. (2020) Impact of vacuum cleaning on indoor air quality. sciencedirect.com
Farmer, D. K et al. (2019). Overview of HOMEChem: House Observations of Microbial and Environmental Chemistry. pubs.rsc.org
Ashton, D. (2022). What Is The Difference Between Medical Grade HEPA Vs. True HEPA Vs. HEPA? housefresh.com
Taylor-Biggs, T. (2022). 21 Ways To Get Rid Of Cooking Odor. housefresh.com
Ashton, D. (2022). What Is The Difference Between Medical Grade HEPA Vs. True HEPA Vs. HEPA? housefresh.com
Last update on 2022-12-05 / Affiliate links / Images from Amazon Product Advertising API