Our verdict:
Research shows that HEPA filters remove some viruses.
Findings from a few studies indicate that HEPA filters may be able to stop droplet-enclosed viruses and those viruses that are large enough not to fit through the pores in the mesh filter. 
What has been definitively proved is that HEPA filters are great against indoor allergens.
Therefore, air purifiers that contain them can be a very beneficial addition to the home or office spaces to improve air distribution and quality — especially for those with allergies.
One study from the University of Castilla-La Mancha tested HEPA filters using an aerosolized version of the COVID-19 virus. They found that an air purifier with a HEPA filter was 80% effective at removing viral particles from the air.
Their findings demonstrated that HEPA air purifiers may be helpful in spaces with limited ventilation and reduce the risk of viral spread in a household with an infected person.
High-efficiency particulate air (HEPA) filters are ultra-fine pleated mechanical filters that can catch many airborne contaminants. They have been tested and shown to capture 99.97% or higher of all particles at 0.3 microns in size, with even better results for larger and smaller particles.
Interest in HEPA filters peaked during the COVID pandemic and many people still wonder how effective they are and whether they can prevent viral harm. While results have been mixed regarding viruses, HEPA-filtered air purifiers may positively impact viral transmission.
Airborne viruses are transmitted one of two ways: either the viral particles are airborne or enclosed in droplets that may become airborne when an infected person coughs or sneezes. The latter is easier to catch in filters, as the droplet size is much larger than the virus.
---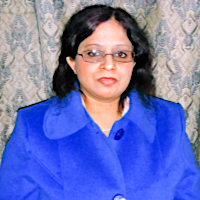 "HEPA Air Purifiers have shown high efficiency in capturing the COVID-19 virus and research studies. High-efficiency particulate air (HEPA) filters or air purifiers are universally used in medical institution wards for filtering the air."

~ Bharti Sharma
Consultant Scientist & COVID-19 Virologist
---
A Closer Look at COVID-19 & HEPA Filters
In October 2020, the CDC revised its stance on the mode of transmission for the Covid-19 virus. While they previously had stated that the disease could only be spread through direct person-to-person contact, they now acknowledge that COVID-19 can be spread through airborne droplets.
This followed many months of confusion, with the health organization publishing and then retracting a statement about aerosolized Covid transmission just a month prior in response to mounting public pressure.
---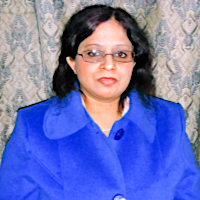 "A limited number of research studies have shown that HEPA filters can remove viruses in droplet form in the air as the size of the airborne droplets is big and permits the HEPA filters to remove them."

~ Bharti Sharma
Consultant Scientist & COVID-19 Virologist
---
This confirmation (finally) that the virus is indeed spread through the air led to increased attention on HEPA filters. In theory, HEPA filters should be effective at stopping the virus.
A study from the Pirbright Institute demonstrated that coronavirus particles are around 0.125 microns in diameter.
This falls well within HEPA filters' range of efficacy. One study by NASA showed that between 99.99% and 100% of particles sitting around the 0.1 mark were caught. This means that HEPA-filtered air purifiers can capture both Covid particles and the droplets that encase them almost all the time.
What Are HEPA Filters Good For?
Due to the incredible rate and range of particles the filters capture, HEPA filters can remove most airborne allergens. Common examples include pollen, mold spores, dust and pet dander. Removal of these particles means symptom relief for those sensitive to allergens.
This is especially true for those with allergic rhinitis, a common condition often triggered by dust mites that lead to itchy and watery eyes, sneezing, runny nose and sinus inflammation.
One study from the National Clinical Center for Respiratory Diseases showed that using an air purifier with a HEPA filter significantly decreased the levels of allergens in a home setting, leading to symptom improvement and decreased activity restriction for patients with allergic rhinitis.
These findings indicate that HEPA filters greatly benefit allergic rhinitis sufferers and improve home air quality.
HouseFresh Picks: 3 Best Air Purifiers For Viruses
If you want to improve your home's air quality, reduce bacterial and viral infection or transmission risks and minimize allergens, you may want to invest in an air purifier. However, it can be hard to tell which is the best choice. We've done our best to make things easier for you by testing hundreds of air purifiers on the market now.
Here are our top three picks for stopping bacteria and viruses:
Last update on 2023-09-15 / Affiliate links / Images from Amazon Product Advertising API
---
Final Thoughts
HEPA filters have promising but inconclusive efficacy in combating Covid-19 and other viruses. However, they may reduce the likelihood of airborne virus transmission and effectively tackle household allergens.
There will be a HEPA air purifier out there that meets your pricing and space needs — and ultimately improves your quality of life.
Last update on 2023-09-15 / Affiliate links / Images from Amazon Product Advertising API