Our verdict:
Finally, a portable air quality monitor on a budget with high-quality sensors that works just as well as more expensive ones. The Quingping lite is the cheapest air quality monitor sold by Qingping — the pro is a little more expensive but can also detect VOC.
Qingping started in 2015 and has had big investments from big Chinese brands such as Xiaomi and Meituan. They don't just sell air quality monitors; they sell a variety of Internet of things devices, such as door sensors and clocks.
At $99, Qingping lite is hoping to unseat the big players in the air quality sensor market, including IQAir, which has a series of visual air monitors that cost upwards of $250. So I was super excited when the guys at Smart Air sent us a Qingping lite to evaluate and review.
One area I am excited to test is the ability to export data and potentially use it to set up "smart home" routines. As all Qingping products are Internet of things devices, they allow you to do more than see the current air quality but potentially do something about it —such as switch on an air purifier or other forms of ventilation to improve air quality.
TL;DR The Low Down on the Unit
If you don't want to read much more, then these are the main things I liked about this air quality monitor:
What We Really Like:
👍 High-end air quality monitor for less than $10
👍 Monitor CO2, Humidity, Temperature, PM10 and PM2.5 in one monitor
👍 Ability to export data, which is usually lacking in budget monitors
👍 Can easily switch between modes using touch button
👍 Clear screen that is easy to see when plugged in
What We Think Could Be Better:
👎 Data every 15 minutes makes sense for battery mode but would like to see more regular tracking when plugged in
👎 When on battery mode switches off automatically after 30 minutes as default
At $99 this is at the lower end for air quality monitors. Still, I was glad to see that the sensors used are far from low end. Based on this teardown of the unit, we can see they used a Sensair S8 for CO2 and a Plantower PM2.5 sensor for particles. Both of these sensors are not cheap; it's a great deal that you get both of these in such a low-priced unit. Combine them with the lithium battery, fan and casing and it's hard to understand how Qingping makes much money from these units, but we are not going to complain!
Tiny and Always Clear Crystal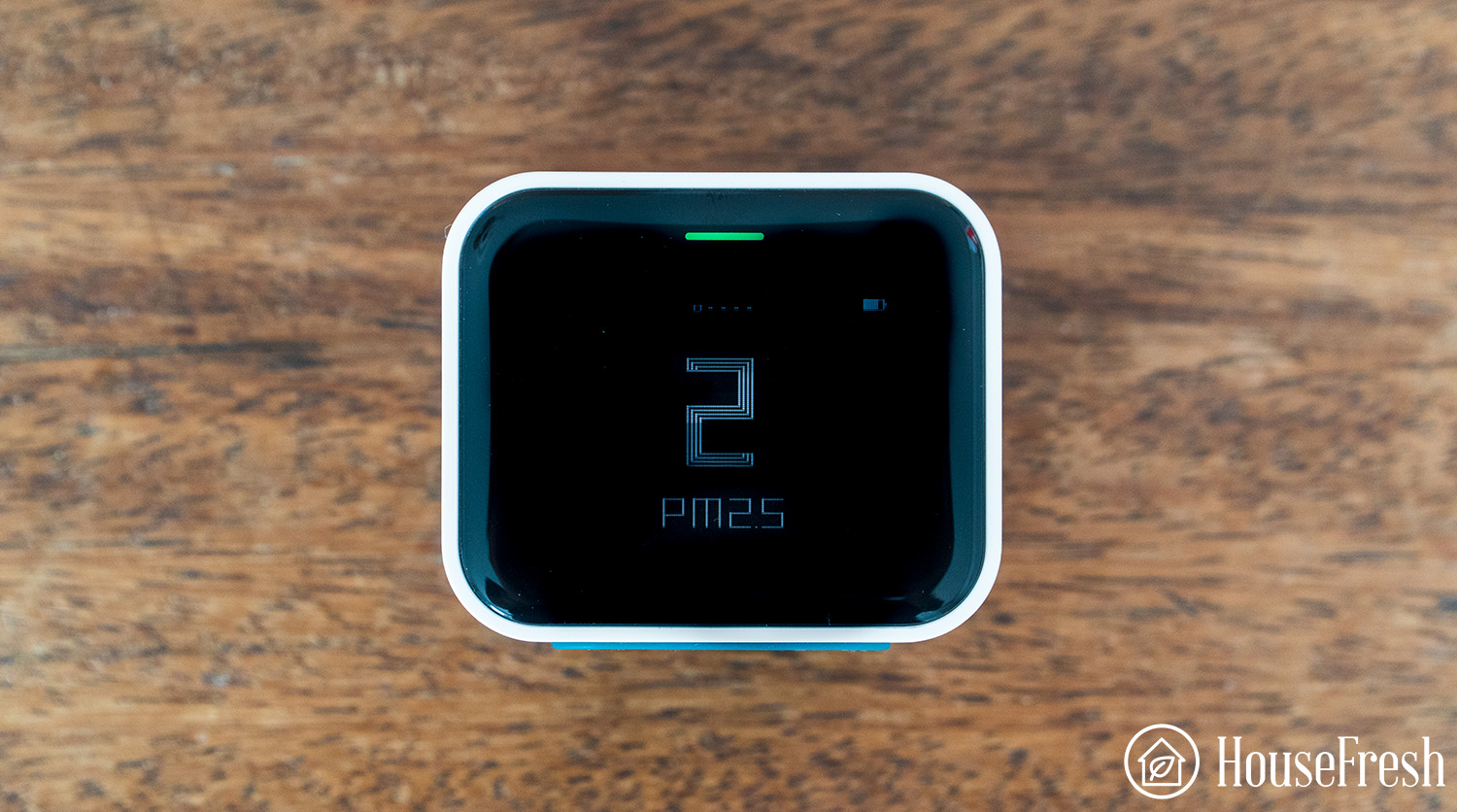 The main thing I love about this air quality monitor is its small size. I could easily see this being thrown in a bag at the last minute. The second highlight has to be the screen. I don't know if it's a pure OLED, but it looks like it is to me. You can easily see the current air quality from far across the room.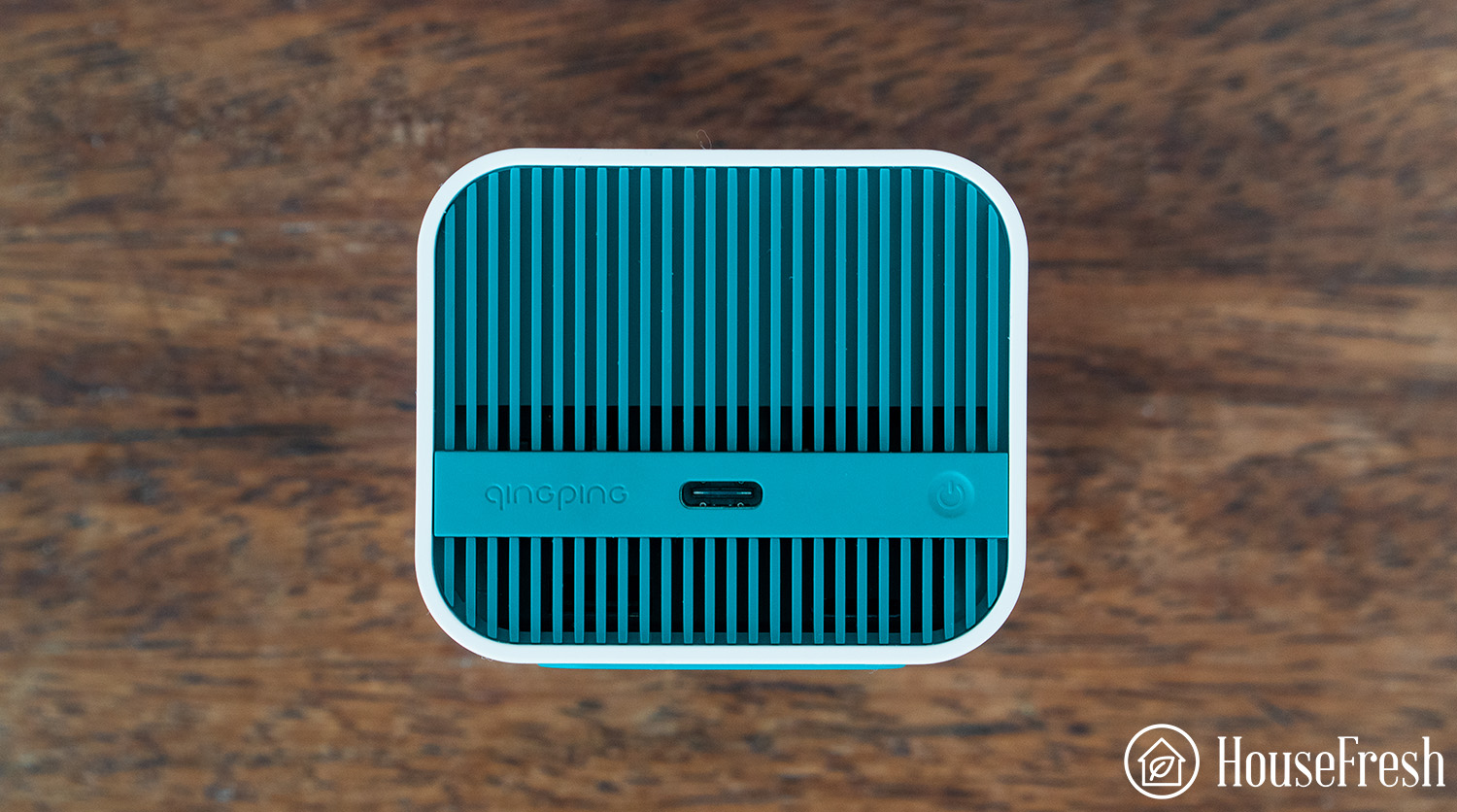 You can scroll through the measurements using a touch button at the top of the unit. It's super responsive and quite enjoyable to slide through each option, similar to the feeling we had playing with the classic iPod wheel.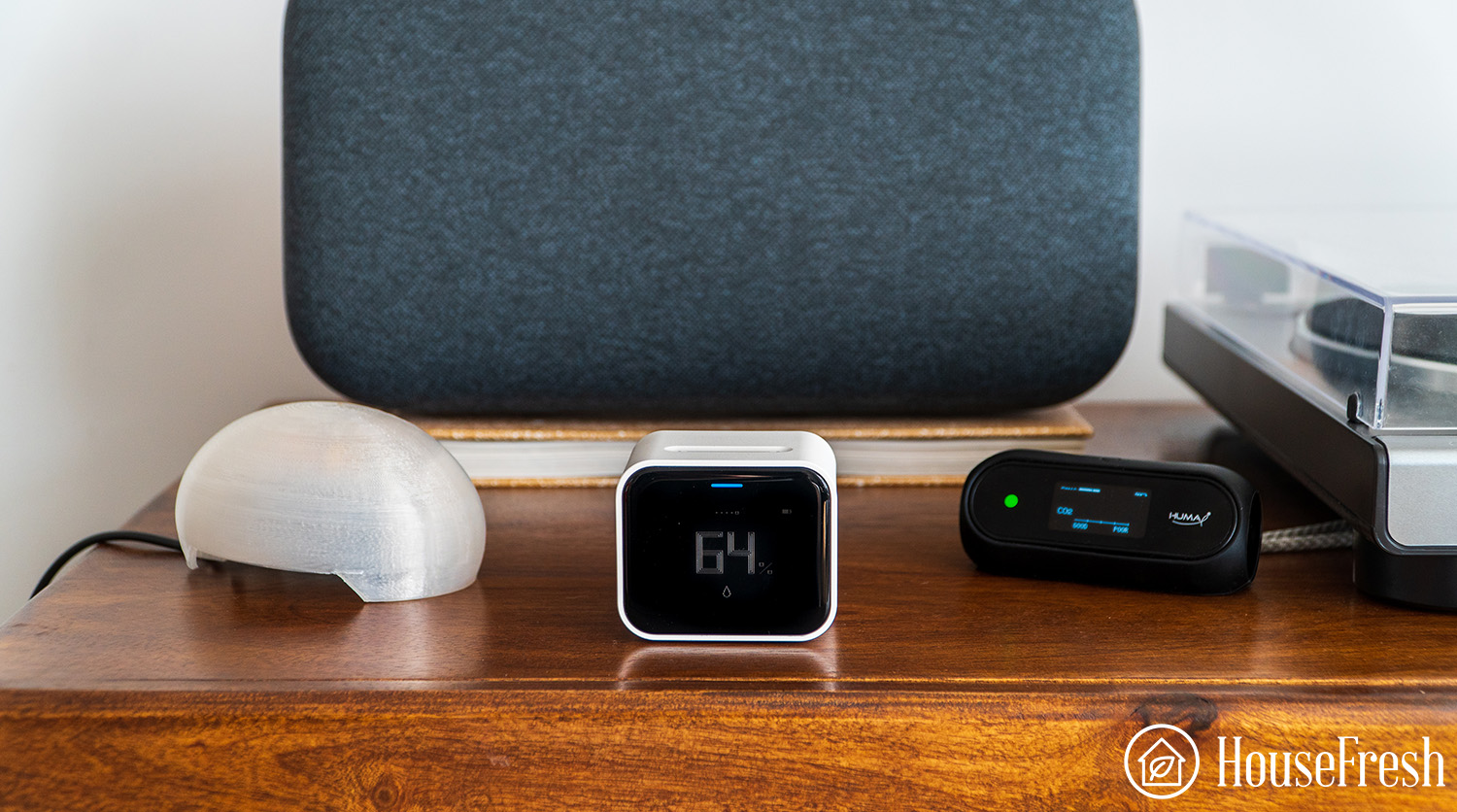 With the QP Lite, the In-screen quality stands out compared to older air-quality monitors like the Huma H-150, which looks old-fashioned with its dot-matrix-like screen. Compared with less portable units like our PurpleAir Indoor sensor, it just looks better, although I assume the PurpleAir guys put all their money into sensors as the case looks like it's 3D printed.
East To Use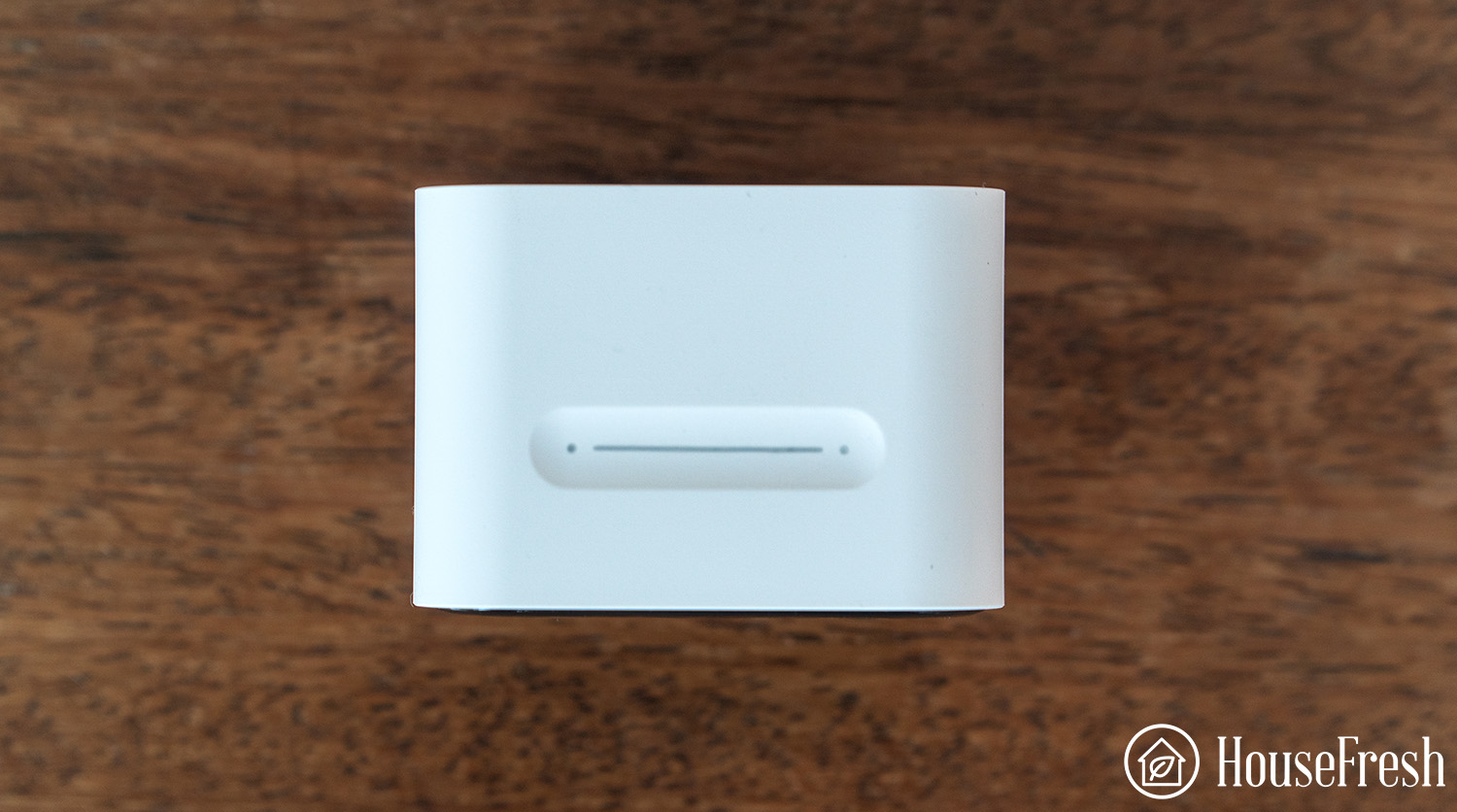 The menu system on the sensor is fairly simple, with one button on the back that you then hold for a few seconds to switch off. The menu buttons are then accessed with the touchscreen on the top.
The more exciting things happen when you connect your QP Lite to the Qingping+ app. I got the chance to test out the Android version of the app but was disappointed to see such low review scores — as of writing this review, this app has 2.4 stars based on 412 reviews.
Reading the latest reviews, there don't seem to be any significant issues and I indeed found the app to be functional, easy to use, and has an excellent UX design, which is rare with home gadgets.
Once you connect to your home Wifi the unit will then provide updates to the app on a screen like this: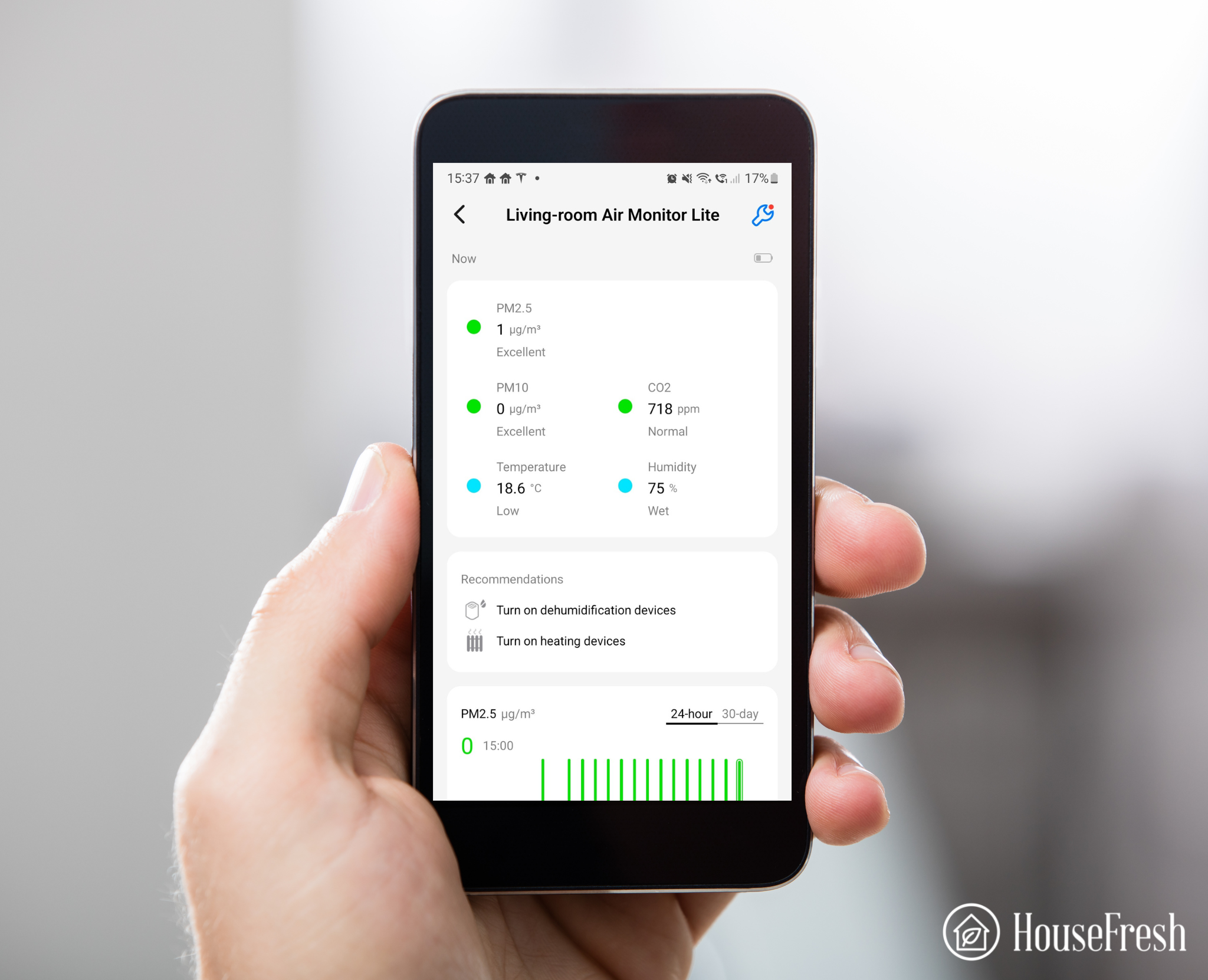 You can see your air quality scores, including PM10, PM2.5, CO2, Temperature and humidity. The other exciting feature is that data is stored on the device that you can export to email for analysis. I liked the Huma H150 due to its portability, but it lacked this essential feature, which is usually only available on non-battery-based air quality monitors.
The data is not tracked as often as the Purpleair indoor sensor, which checks every two minutes but instead gives you figures every 15 minutes.
Export Your Data
The following graph is based on export from the Qingping lite that I then used flourish to make a graph:
This ability to export data is one of the features that stands out. Another great benefit is that it also gives recommendations in the app based on conditions such as using dehumidifiers or increasing airflow (when you have CO2).
Bottom Line: Low Price, High-End Sensors
The QiP lite is a premium air quality monitor for a very affordable price. The stand-out features are its ability to track pollutants on the go using its onboard battery and that you can export data for long-term analysis.
We would typically only recommend air quality monitors for some people as they cost the same as a premium air purifier which is a better purchase for most.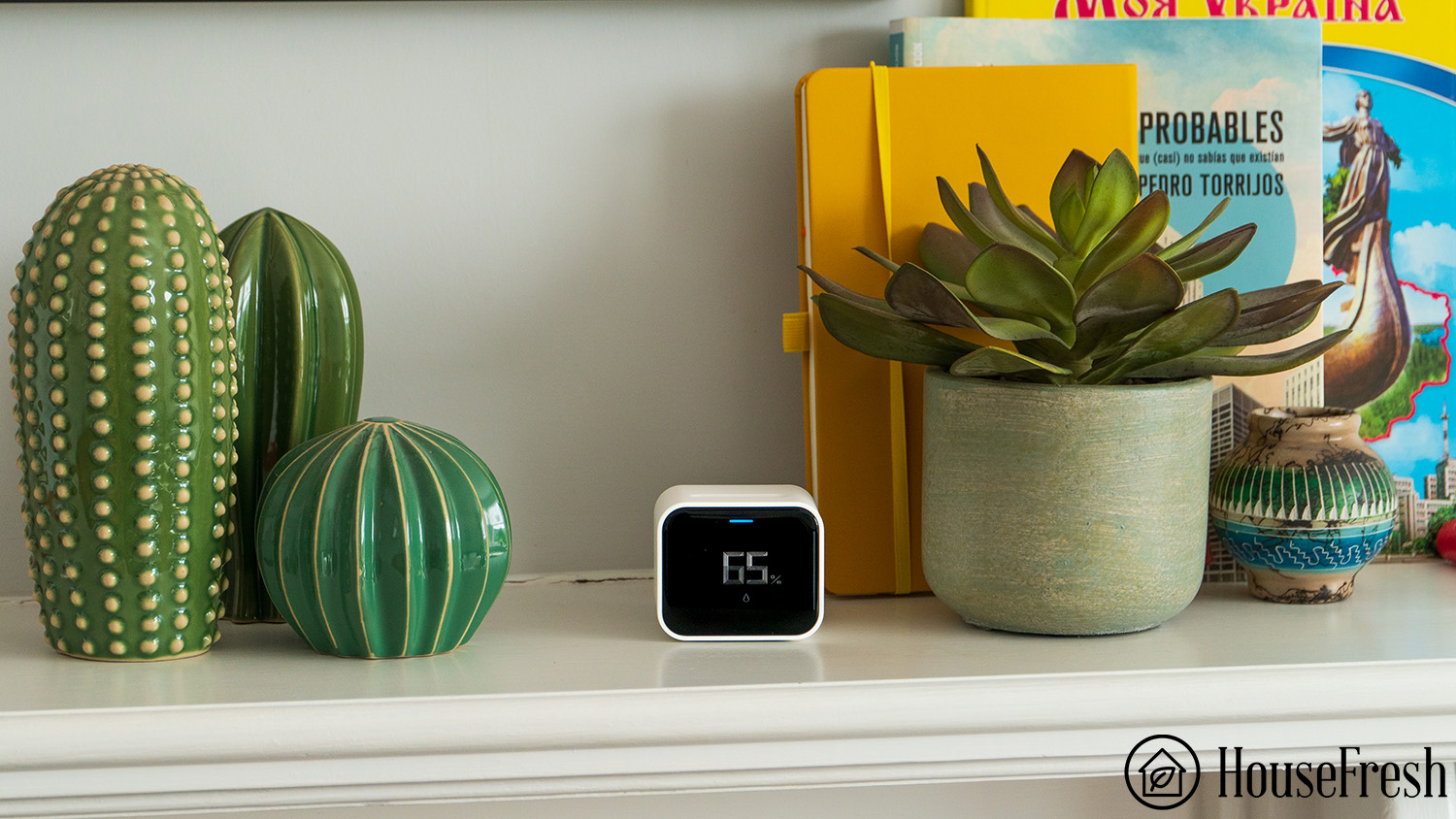 If you are looking for a low-cost air quality monitor that can still perform as well as monitors costing +$200 then the Qingping lite is a great choice.