Our verdict:
The odor is created when lightning rips nitrogen and oxygen molecules apart, creating ozone, which is then carried by the wind to ground level. People have described the smell of ozone in different ways — chlorine, bleach, electricity, and burning plastic to name a few. It can smell sweet, or even metallic. For the more imaginative, some say it reminds them of the summertime.
When you hear the word "ozone", you usually think of the ozone layer. But what actually is it?
Ozone is a molecule made up of three oxygen atoms. It is created when ultraviolet radiation from the sun interacts with oxygen in the upper atmosphere, forming a protective layer that shields us from the sun's harmful radiation (aka the ozone layer).
But it can also be produced artificially in the lower atmosphere when chemical pollutants emitted by cars, power plants, chemical plants, and other sources, chemically react in sunlight creating smog and pollution that is harmful to breathe.
But can we smell it?
Ozein Becomes Ozone
In the mid-1800s, a German-Swiss chemist named Christian Friedrich Schönbein (who was most famous for inventing the fuel cell) noticed a smell as he was experimenting on the electrolysis of water in his lab.
Schönbein decided to give the smell a name.
Scanning through the various forms of "smell" in a Greek dictionary, he came across the word "ozein" which means "to smell" and changed its pronunciation to the word we all use today, "ozone."
You may have heard people describe the smell of ozone in different ways — some say it smells like chlorine or bleach, while others say it reminds them of electrical sparks or burning plastic.
To some, ozone smells sweet, while others find it garlicky or metallic. Some people say the smell reminds them of the summertime. But what exactly does it smell like? The answer might surprise you.
🥁 Drumroll please — ozone doesn't actually have a smell. It is a colorless, odorless gas. So if ozone has no smell after all, how did Schönbein smell it?
How Ozone Smell is Created
What the chemist was actually smelling is a simple combination of three oxygen atoms that create that fresh, clean odor. This usually occurs when lightning rips nitrogen and oxygen molecules apart, creating ozone, which is then carried by the wind to ground level and into the noses of clever chemists.
He wasn't the only one sniffIng it — in 1801, Dutch scientist Martin van Marum noticed the smell whilst running hislectrostatic generators. Van Marum referred to this interesting odor as "the smell of electricity." It turns out van Marum was actually creating ozone with his experiments.
The electrical charge from lightning or a man-made source such as an electrical generator splits atmospheric nitrogen and oxygen molecules into separate atoms creating that "electrical odor".
Can You Really Smell the Rain Coming?
My Mema always used to say that she "loves the smell of a good'ol thunderstorm". It might sound ridiculous that a storm has an odor, but it turns out she was right (as per usual).
The human nose can pick out the distinctive smell of ozone at a concentration of as little as 10 PPB (parts per billion). Despite its pleasant and clean smell, high concentrations of pure ozone is remarkably dangerous and can destroy cells in your lungs.
But don't worry, the concentration of ozone before or after a thunderstorm is extremely unlikely to do you any harm.
How Does Ozone Cause Pollution?
Now we know what ozone is and what it smells like, we need to ask some questions about the pollution it creates. You've probably heard of ozone pollution by its more common name "smog". Smog is made when toxic gasses (exhaust fumes, burning fossil fuels, evaporating chemicals) come into contact with sunlight. This chemical reaction results in ozone pollution which is harmful when breathed in.
Smog is at its most harmful on hot sunny days and isn't exclusive to built-up areas like towns and cities. Unfortunately, the wind can carry these toxins beyond urban areas as well causing a problem for even the most remote households.
Ozone pollution is not just a problem for human beings. Bad ozone is a greenhouse gas that has a direct negative effect on global warming. This type of pollution is extremely harmful to vegetation, forests, and all those animals we share this land with.
This is a serious environmental problem. If we continue the way we are, there won't be much earth left.
The Health Effects of Ozone Pollution
The long and short-term health effects of ozone pollution are well documented and vary depending on the person. Let's look at the main effects ozone pollution could have on you.
Short-term Effects
The short-term effects are the physical and emotional changes that occur immediately after inhaling ozone. These changes can be mild or severe and may last for a few days or several weeks.
| | |
| --- | --- |
| Wheezing | Ozone gas irritates the lining of the lungs, causing wheezing. Since it is a highly reactive gas, it can cause inflammation and damage to lung cells. Ozone can also trigger an asthma attack and/or worsen symptoms in people with asthma. |
| Chest tightness | Chest tightness is often a symptom of asthma, usually caused by ozone exposure. When it comes into contact with the respiratory system, it can cause inflammation and make breathing difficult. This is worse for people with asthma, as their airways are already compromised. |
| Eye irritation | Eye irritation caused by ozone results from the oxidation of proteins in the eye. Proteins are oxidized when they come into contact with ozone, which can cause irritation and even damage the eye. The proteins are damaged because the ozone molecule pulls an electron away, leaving them in a more reactive state. This can cause inflammation and other problems in the eye. |
Long-term Effects
The long-term effects are the continued negative impacts on a person's health after the initial symptoms have been treated or disappeared. This can include ongoing pain, disability, and reduced quality of life.
| | |
| --- | --- |
| Lung Cancer | A great deal of research suggests ozone exposure increases the risk for lung cancer. However, the carcinogenic effects of ozone are not fully understood, but it is known that ozone can damage DNA and proteins in lung cells, leading to cancer. Ozone can also increase the risk of lung infection, which in turn, can lead to cancer. |
| Skin Cancer | There is a significant correlation between ozone depletion and increased skin cancer incidence. This is likely because more harmful UV radiation can reach the Earth's surface when the ozone layer is depleted, increasing a person's risk of developing skin cancer. UV radiation is a known carcinogen, meaning it can cause cancer. |
| Chronic Obstructive Pulmonary Disease (COPD) | Chronic obstructive pulmonary disease, also known as COPD, is a preventable and treatable lung disease caused by long-term exposure to ozone. Ozone is a powerful oxidizing agent that can cause inflammation and damage the lungs. When ozone levels are high, it can be difficult to breathe and lead to COPD. |
| Chronic Bronchitis | Ozone can cause chronic bronchitis by irritating the airways and lungs. It does this by attacking the cilia in the lungs, thus damaging the cells. This can lead to a build-up of mucus, making breathing difficult. Over time, this can make it difficult for the body to fight off infections. |
| Asthma | Asthma is a respiratory illness induced by exposure to specific allergens, exercise, or other environmental triggers. When ozone levels are high, asthmatics can experience difficulty breathing, chest tightness, and shortness of breath. The inflammation and narrowing of the airways caused by ozone can make it difficult for asthmatics to breathe normally. |
| Emphysema | In Emphysema, the air sacs in the lungs are damaged and lose their elasticity. This makes it difficult to breathe, as the air cannot quickly move in and out of the lungs. Ozone can worsen Emphysema by damaging the air sacs further and making breathing more difficult. |
Who Is Most at Risk From Breathing Ozone?
Children. The EPA has identified children as at high risk of ozone exposure because their lungs are still developing, and they breathe more air per pound of body weight than adults. Children also spend a reasonable time of their day outdoors, therefore, putting them at high risk of ozone exposure.

Elderly people. The elderly are at high risk of ozone exposure because they are more likely to have health conditions that make them sensitive to ozone. The elderly also spend more time outdoors than other age groups, increasing their ozone exposure.
Top 3 Best Ozone Free Air Purifiers
Ozone-free air purifiers are the easiest and most effective way to rid the air of ozone pollution. They trap ozone molecules in the filter and break them down into oxygen molecules and water vapor. This process helps clean the air and improve the quality of the environment.
Additionally, air purifiers can also help reduce the amount of ozone pollution in a room by preventing ozone from being emitted from electronic devices such as printers and copiers.
Here are the top three ozone-free air purifiers that we recommend:
All units below don't use any ionizer technology – only HEPA and Activated Charcoal also known as mechanical filtration.
Style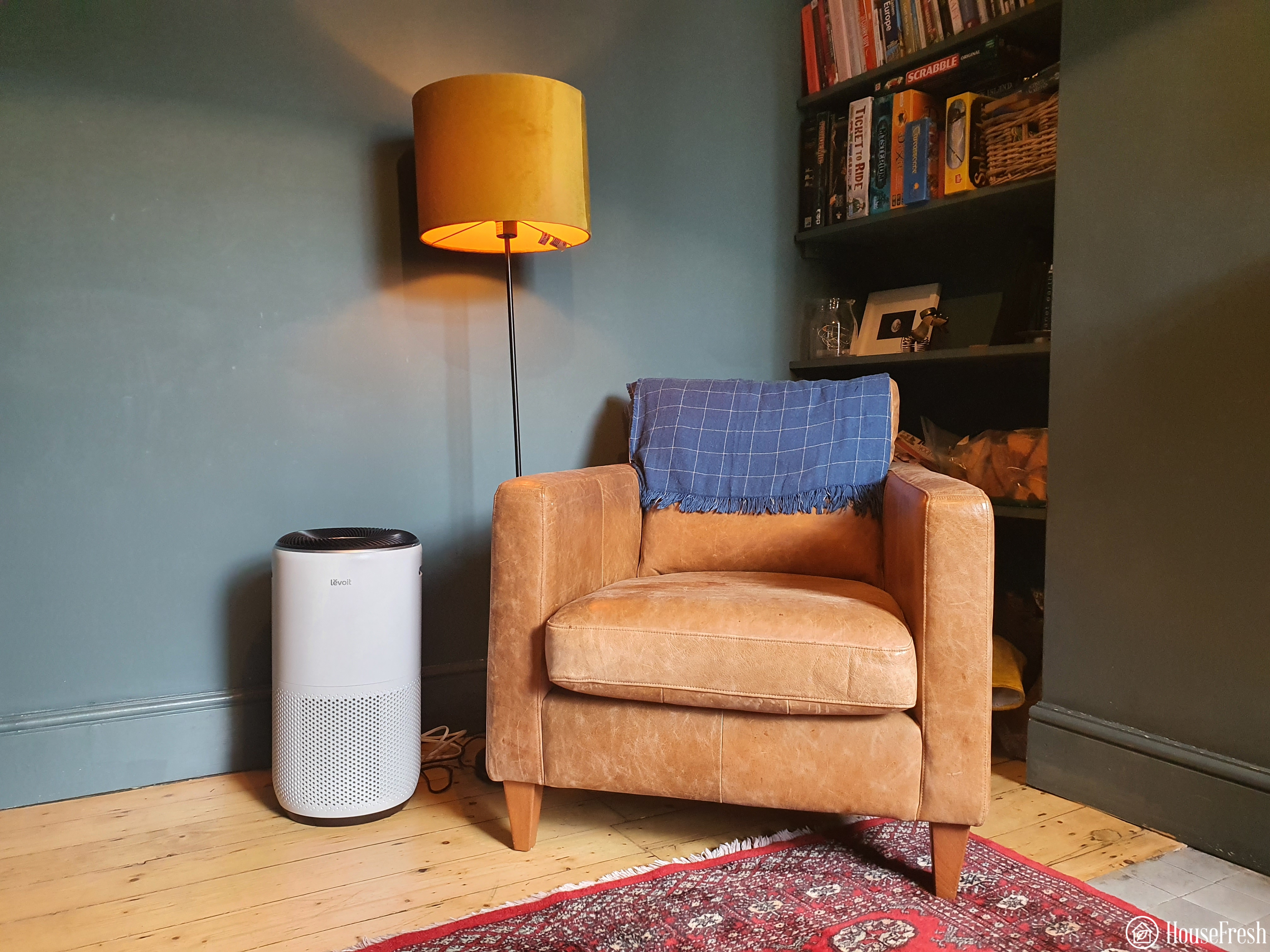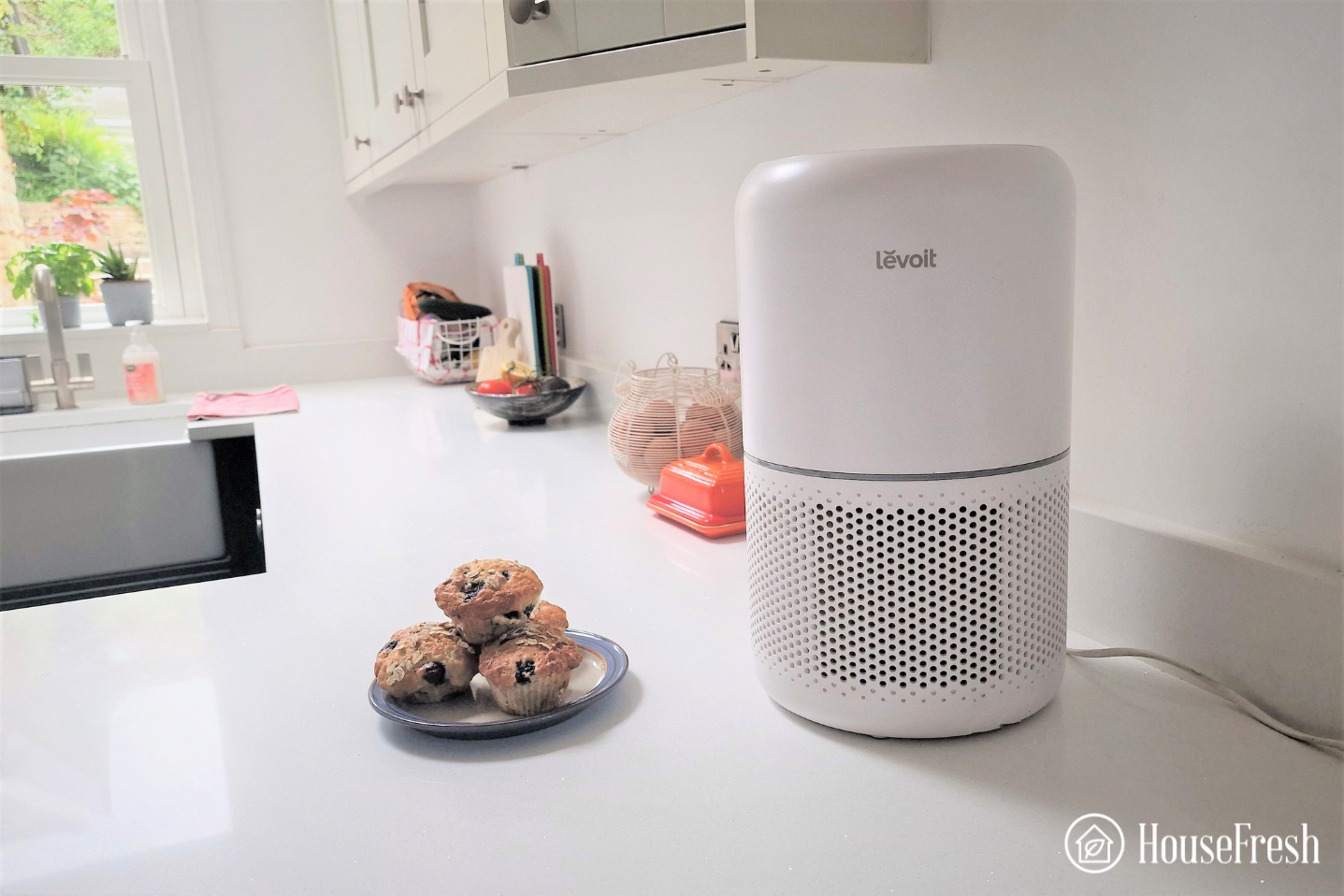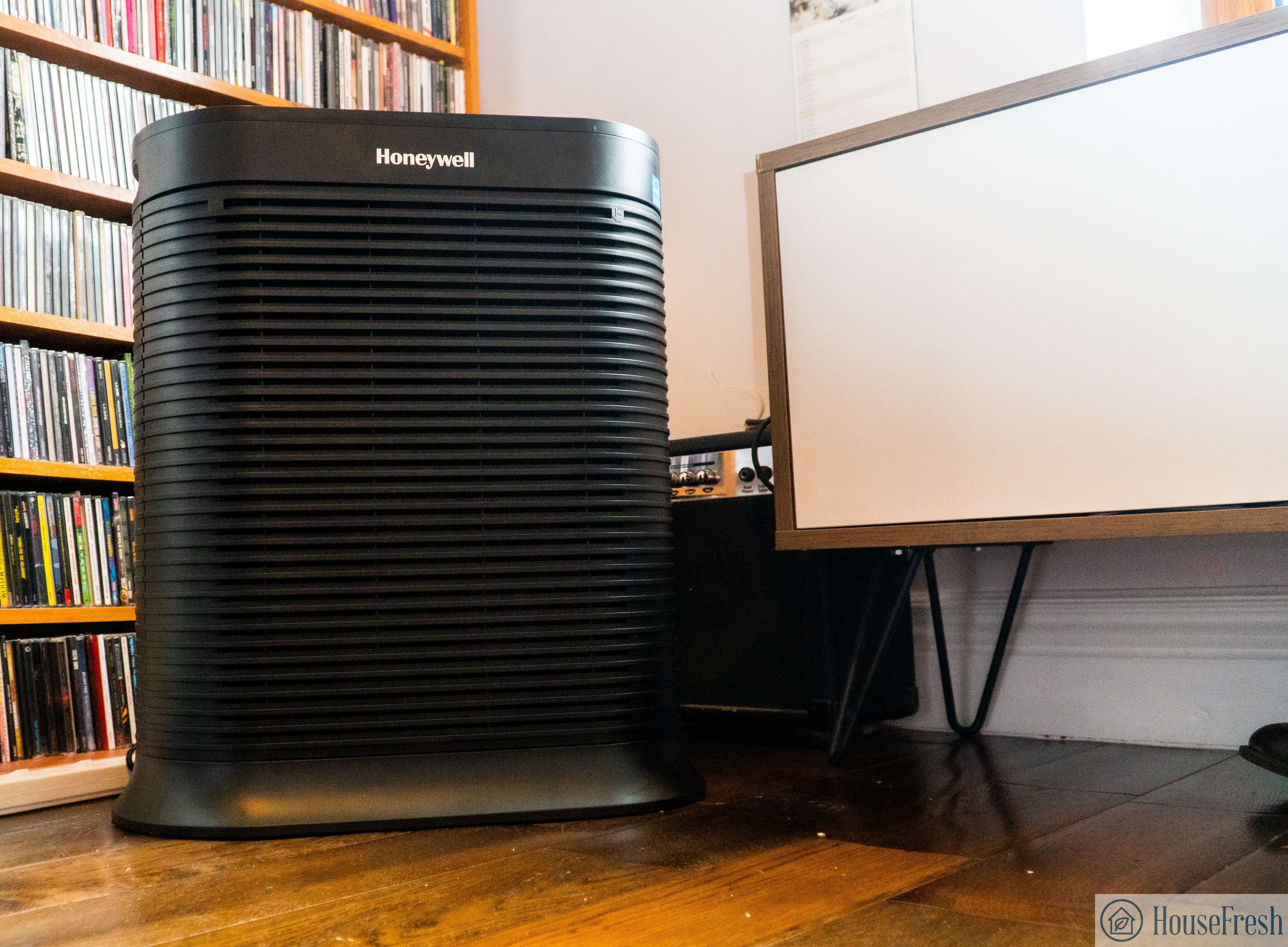 Pros
Has app connectivity for easy controls
Small enough to sit on a countertop
Cons
Not a unit that can be easily hidden
Is louder than most air purifiers
Best Overall
Style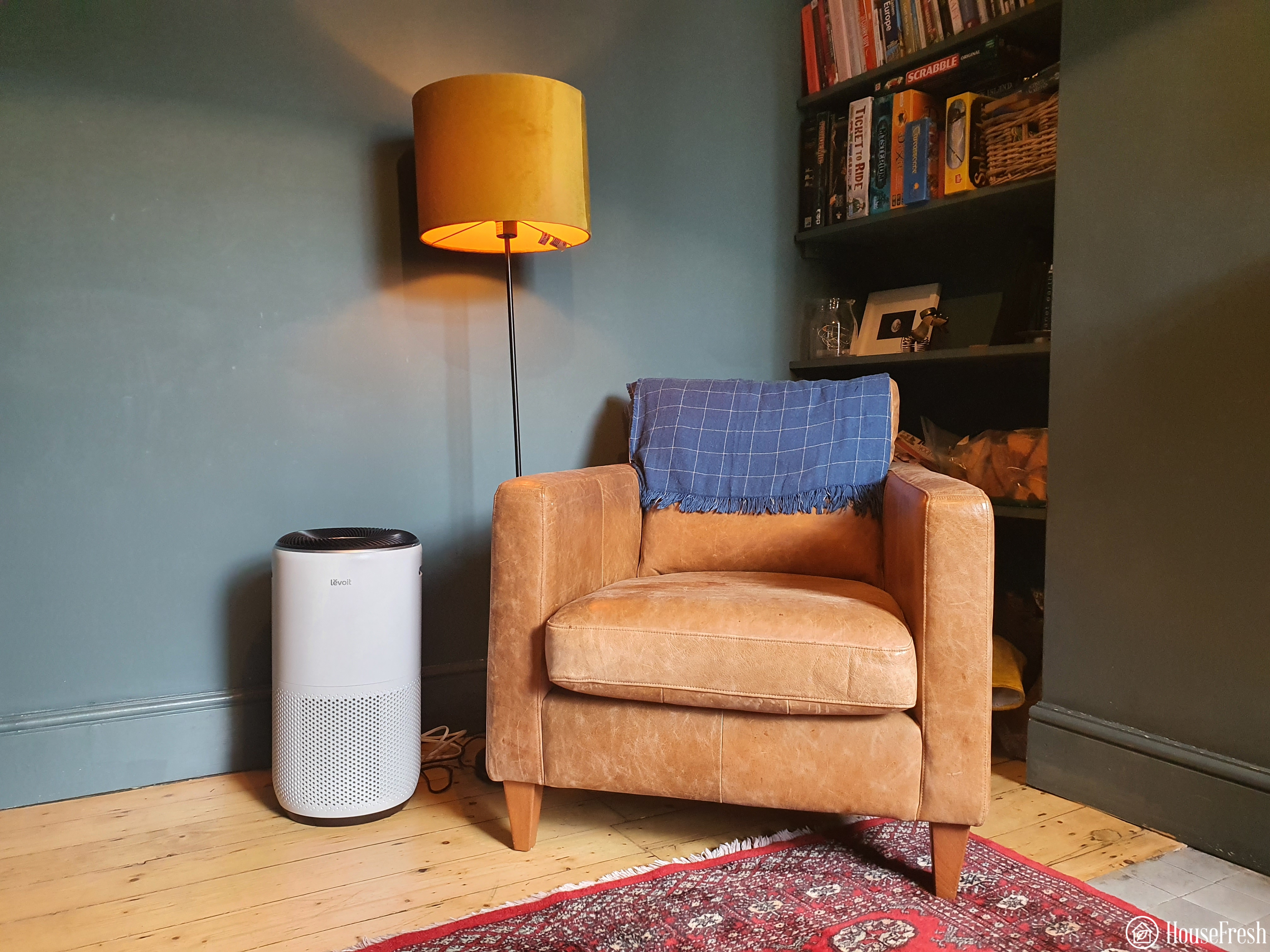 Pros
Has app connectivity for easy controls
Cons
Not a unit that can be easily hidden
Best Budget Option
Style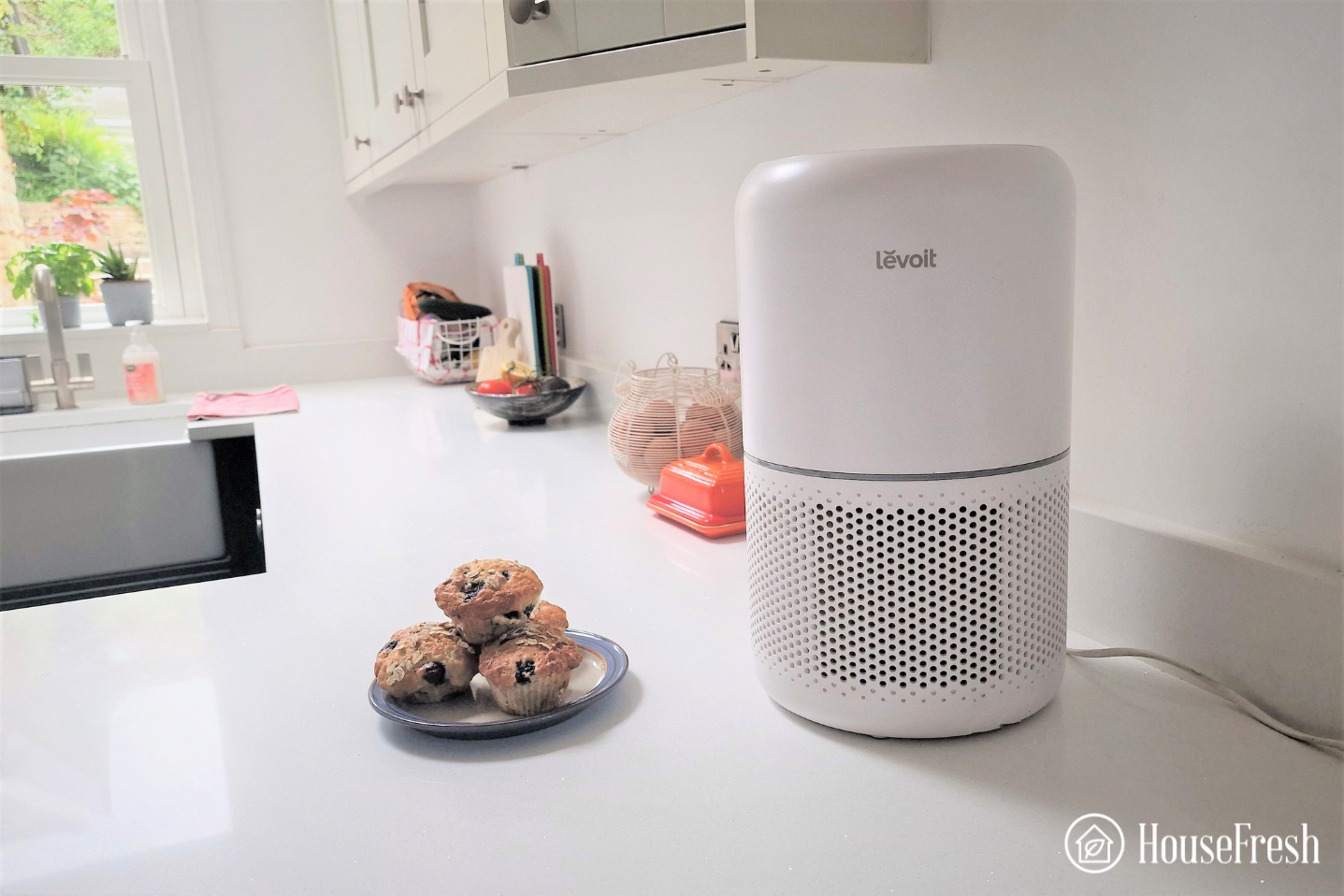 Pros
Small enough to sit on a countertop
Best for Large Spaces
Style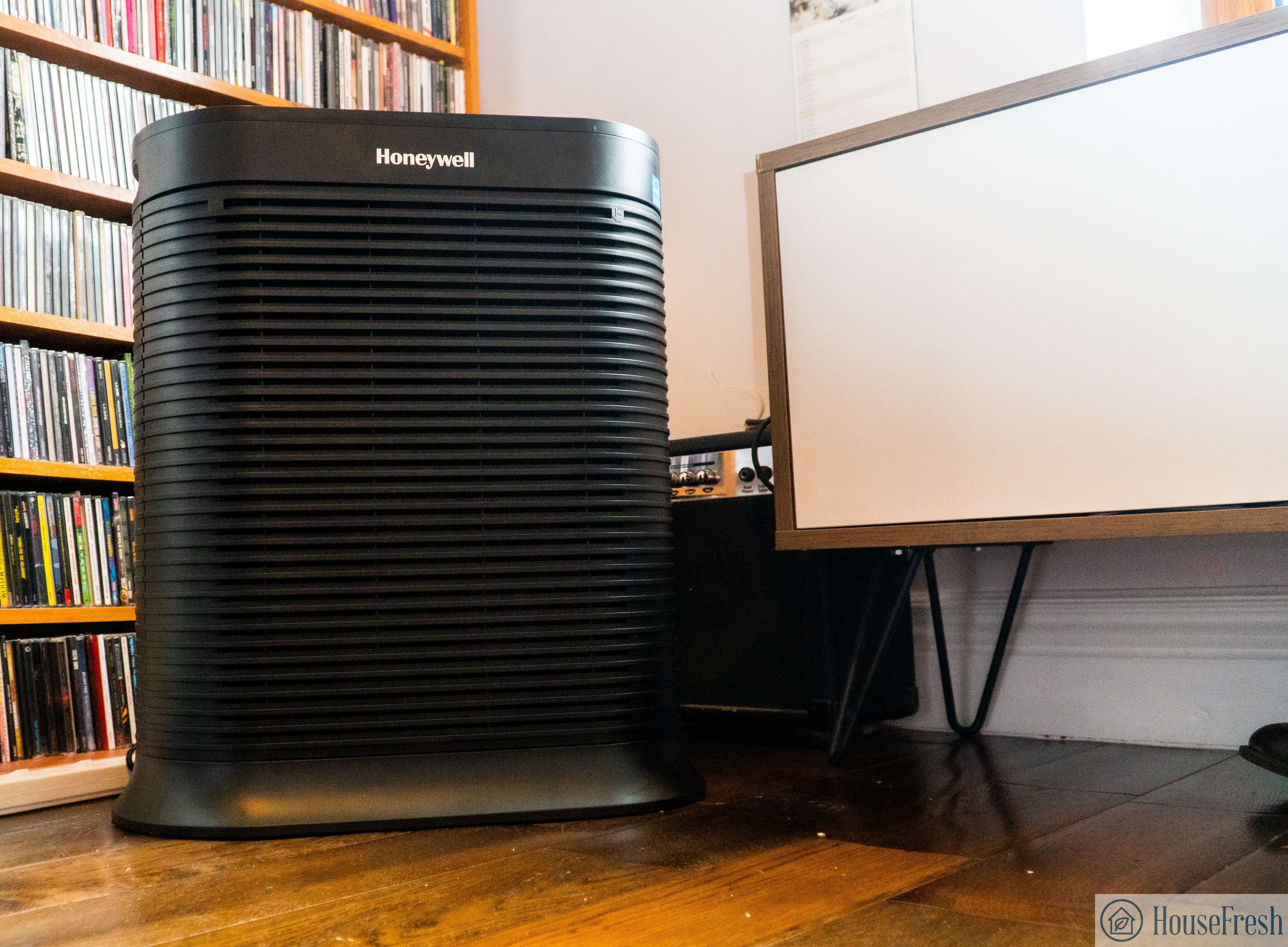 Cons
Is louder than most air purifiers
We chose these units out of the many we've tested from our product reviews for a few simple reasons:
They are highly effective at removing airborne pollution
They are easy to operate
They retail at a sensible price point and won't break the bank
Frequently Asked Questions About Ozone Pollution
🤔 What are ozone generators?
An ozone generator is a device that produces ozone. Ozone is used to kill bacteria and viruses, remove odors, and purify the air by using ozone generators.
There are several types of ozone generators. The most common type is the corona discharge ozone generator. In this type of generator, an electric current passes through a gas to create a spark. This spark creates ozone gas.
Another type of ozone generator is the ultraviolet light ozone generator. This generator uses ultraviolet light to create ozone gas. Ultraviolet light effectively creates ozone and can produce more ozone than a corona discharge generator.
Ozone generators can be used in homes, businesses, and hospitals.
🤔 What are the safety precautions of ozone generators?
Ozone is unstable and reacts quickly with other molecules. When it reacts with other molecules, it can form different compounds, some of which are harmful to the body. Some safety precautions to take when using ozone generators include
Always use an ozone generator that has been certified by a recognized testing agency.
Follow the manufacturer's instructions for use carefully.
Keep the area well-ventilated when the ozone generator is in use.
Do not operate the ozone generator near combustible materials or areas where sparks could occur.
Do not allow children or pets to come into contact with the ozone generator.
Final Thoughts
Ozone is a mysterious thing — there is good ozone and bad ozone. Good ozone is essential to the survival of all life on earth, while bad ozone is extremely dangerous to it. Air purifiers are a great way of guarding against bad ozone, and as the good ozone — only time will tell if the rampant increase in human made pollution can be halted.
Last update on 2023-09-17 / Affiliate links / Images from Amazon Product Advertising API