Our verdict:
Although they may look similar, and are both used for air quality, they are in fact very different. Air purifiers improve indoor air quality by removing harmful particles from circulating in your home. They use filters to trap airborne contaminants and redistribute clean air. Humidifiers project moisture into the air when the environment is too dry.
The US Environmental Protection Agency says the typical American spends 90% of their time inside, where air pollutants might be 2-5 times greater than outside. Furthermore, a dry atmosphere can also have severe impacts on your health, ranging from sore throats to more serious difficulties with infections.
Air purifiers and humidifiers both have an effect on the air you inhale in your house, but they each perform a distinct function and provide different advantages.
If you want to establish a healthy living environment for your infant, or if you want to treat allergies, respiratory issues, or dry humidity, you should know the differences between an air purifier and a humidifier and how to use each one efficiently.
The Main Differences Between an Air Purifier and a Humidifier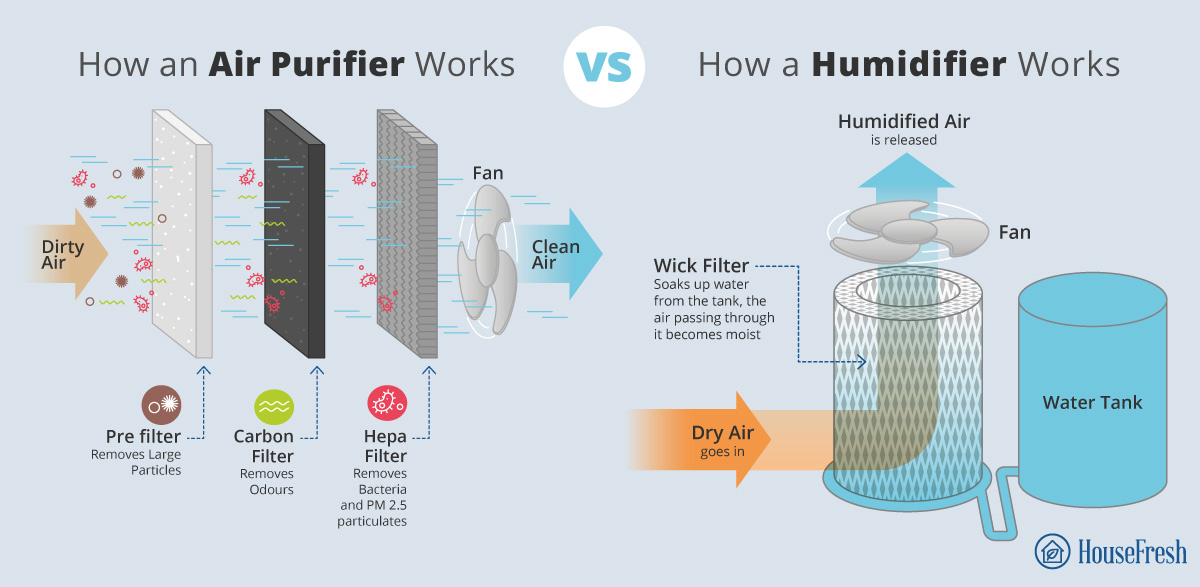 The fundamental difference between these two devices in terms of how they affect air quality is as follows:
Air purifiers are intended to enhance indoor air quality by eliminating contaminants from the air (household dust, pollen, cigarette smoke, etc.).
Humidifiers are intended to enhance indoor air quality by raising relative humidity levels that are excessively low.
In essence: an air purifier cleans the air, whereas a humidifier makes the air wetter.
How do Air Purifiers Work?
A fan and a filter surface are the two key elements of an air purifier. Most air purifiers work by passing air through the machine, trapping or removing pollutants on a filter, and emitting clean air back into the area.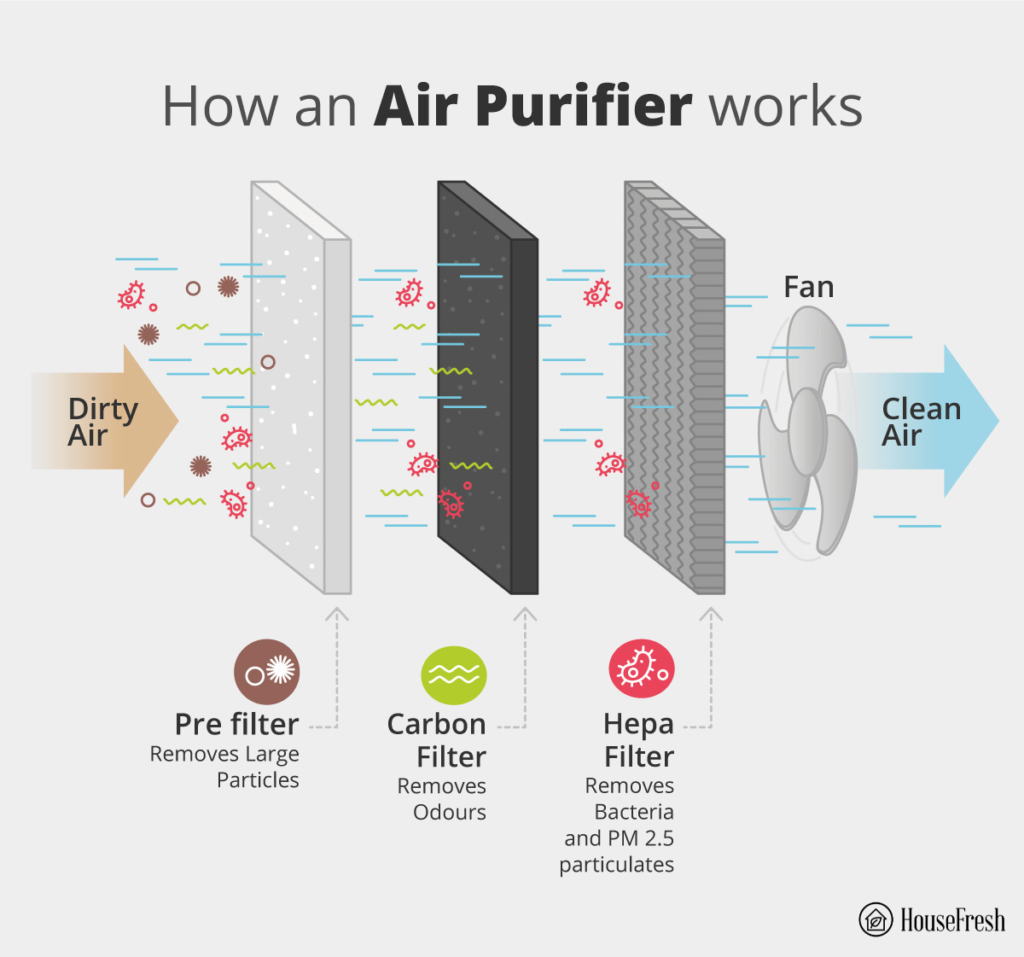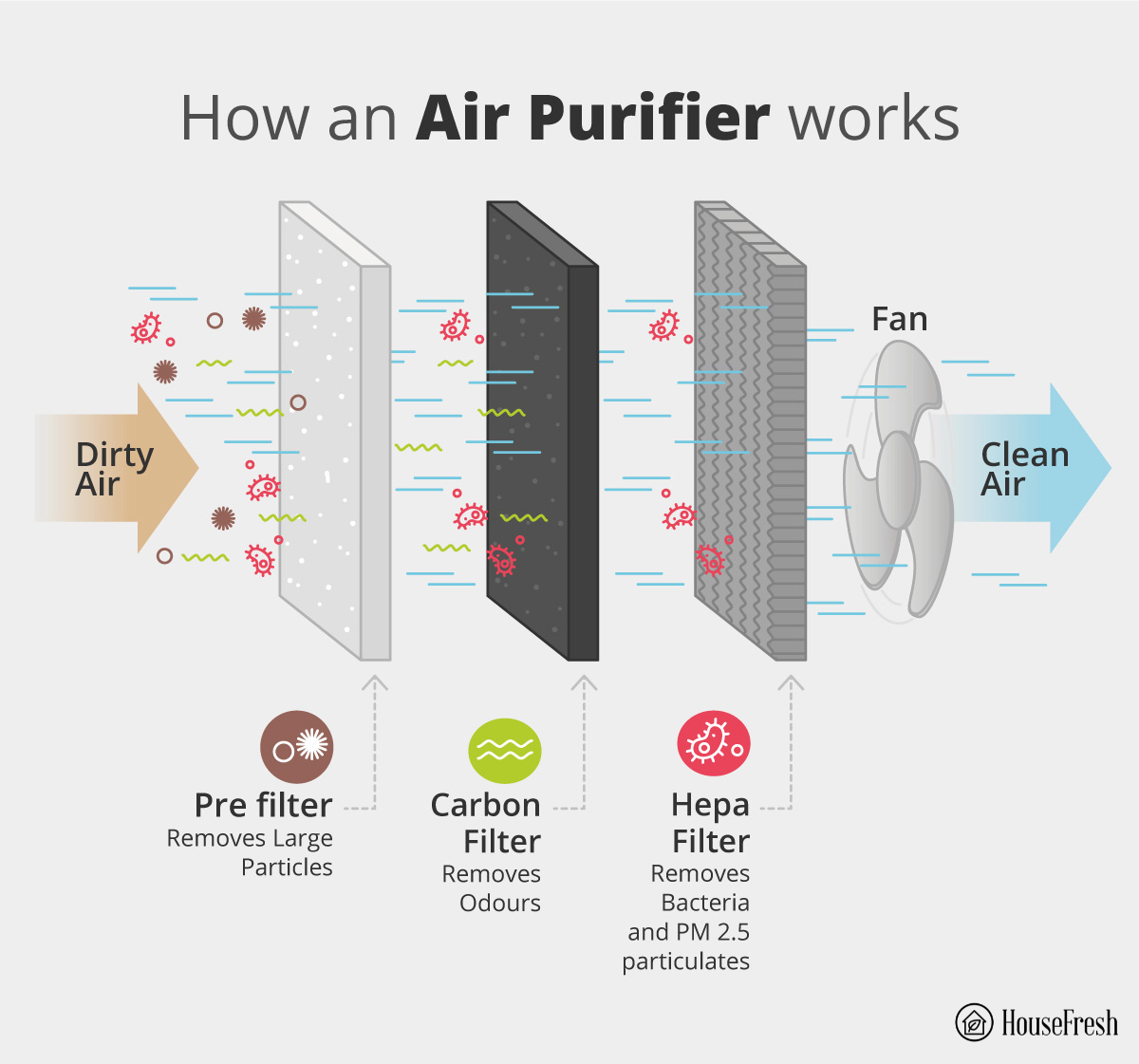 While humidifiers do not require filters, the core of an air purifier does. The filtration process is as follows:
Step 1: Pre-filter removes bigger air pollutants (eg. dust and hair).
Step 2: High-Efficiency Particulate Air (HEPA) filter removes tiny air pollutants that are 0.3 microns or smaller. There are 10,000 microns in a centimetre, so a particle 0.3 microns in diameter is extremely tiny. We're talking bacteria and viruses here).
Step3: Activated carbon removes volatile organic compounds (VOCs), odors, and other gaseous pollutants.
An air purifier also has a strong fan to guarantee that room air is pulled into the filters re-distribiuted around the room. In multiple academic studies, they have shown that both HEPA and activated carbon can work effectively to keep indoor air quality healthy even in high risk situations such as wildfire or excessive outdoor air pollution.
How do Humidifiers Work?
Humidifiers raise humidity (moisture) in the air and aid in the elimination of dry air. They vary in their evaporation and distribution processes, but they all serve the same fundamental purpose: to add moisture to the air.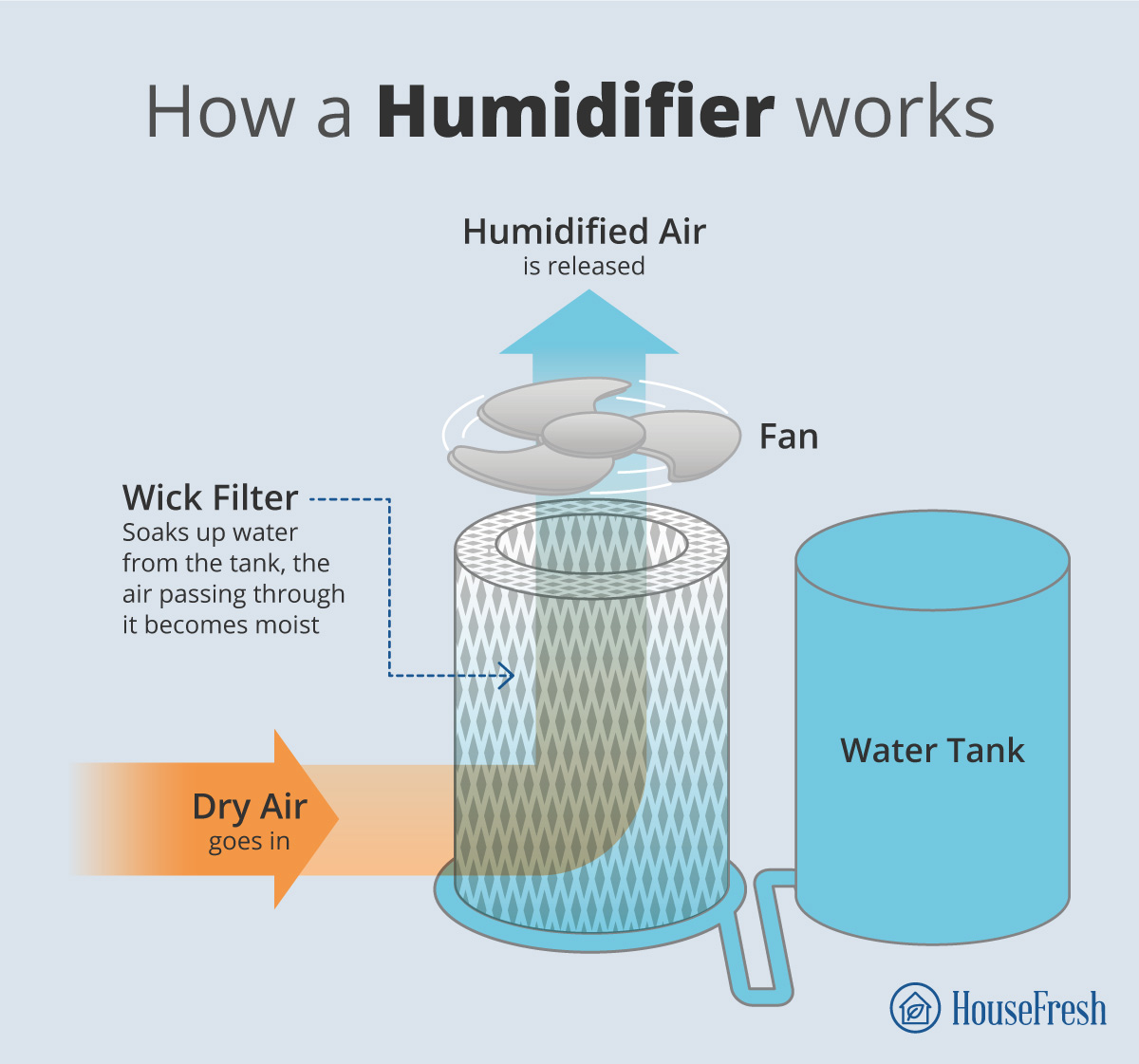 Some humidifier types and their operating principles are given below.
Evaporative humidifier – A reservoir stores cold water and empties it into a basin. A wicking filter is used to absorb water from the basin. It then blasts air through the wet filter with the help of a fan.
Eltrasonic humidifier – Generates water droplets by vibrating a metal diaphragm at an ultrasonic frequency, similar to the component in a high-frequency speaker. An ultrasonic humidifier is often quiet and emits a cool fog.
Steam humidifier – Also known as a "Vaporizer," it heats water and distributes it into the room as warm steam. This is the most basic, and hence least expensive, method of introducing moisture to the air.
The basic idea behind how humidifiers increase air humidity levels is simple. Water mist is produced by air humidifiers in two ways:
Evaporative method – Similar to a tea kettle, this type of humidifier utilizes electricity to boil water and generate mist. Evaporative humidifiers emit a warm mist.
Ultrasonic method – These humidifiers use a transducer to generate ultrasonic waves that aid in the detection of water molecules on the ocean's surface. Ultrasonic humidifiers produce a fine mist.
Should You Use an Air Purifier or a Humidifier?
An air purifier and a humidifier may significantly enhance indoor air quality, however, determining which choice is best for your specific circumstances can be tricky. Use this quick guide to help you decide which one to use:
| | |
| --- | --- |
| Issues you're experiencing | Air Purifier? Humidifier? Or Both? |
| Sneezing, cold, flu, respiratory irritation | 💧 Humidifier + 🍃 Air Purifier |
| Eye irritation | 💧 Humidifier |
| Dryskin | 💧 Humidifier |
| Dust | 🍃 Air Purifier |
| Mold | 🍃 Air Purifier |
| Coughing | 💧 Humidifier |
| Asthma and allergies | 🍃 Air Purifier |
| Snoring caused by dry air | 💧 Humidifier |
| Dry air | 💧 Humidifier |
| Pet dander or allergens | 🍃 Air Purifier |
| Odor and smoke | 🍃 Air Purifier |
Our Favorite Air Purifier + Humidifier Combos
Traditionally, you'd need to buy two appliances: an air purifier to clear the air of toxins, and a humidifier to enhance the humidity level. But there are now new technologies on the market, such as an air purifier and humidifier combo that can cleanse and humidify the air all in one device.
Below are our top recommendations for the best combos.
Style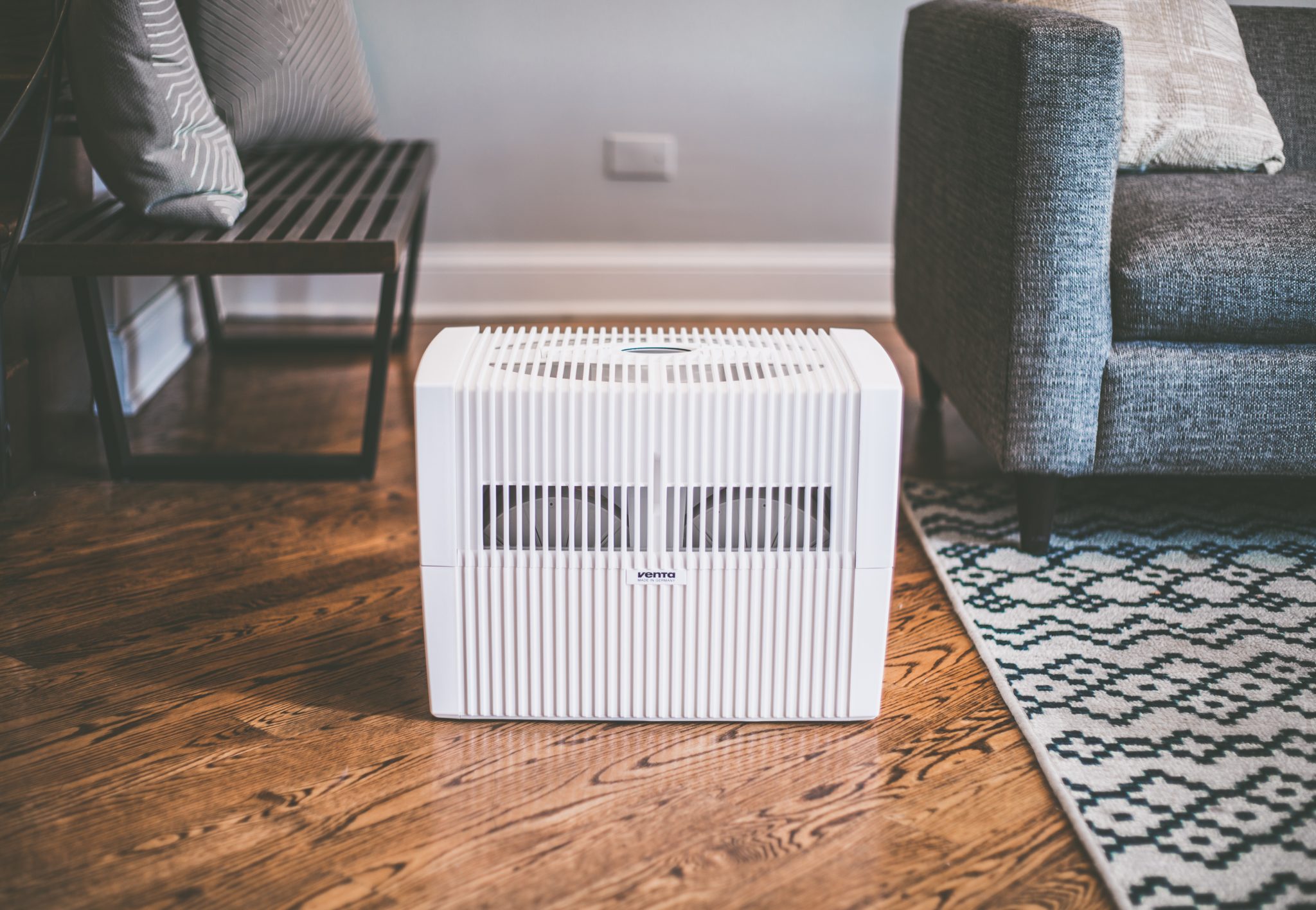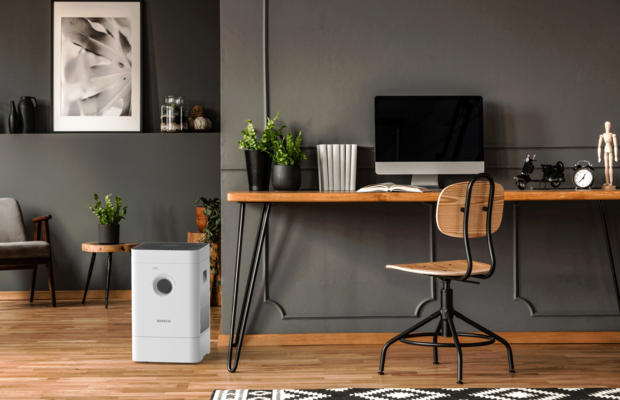 Best Overall
Style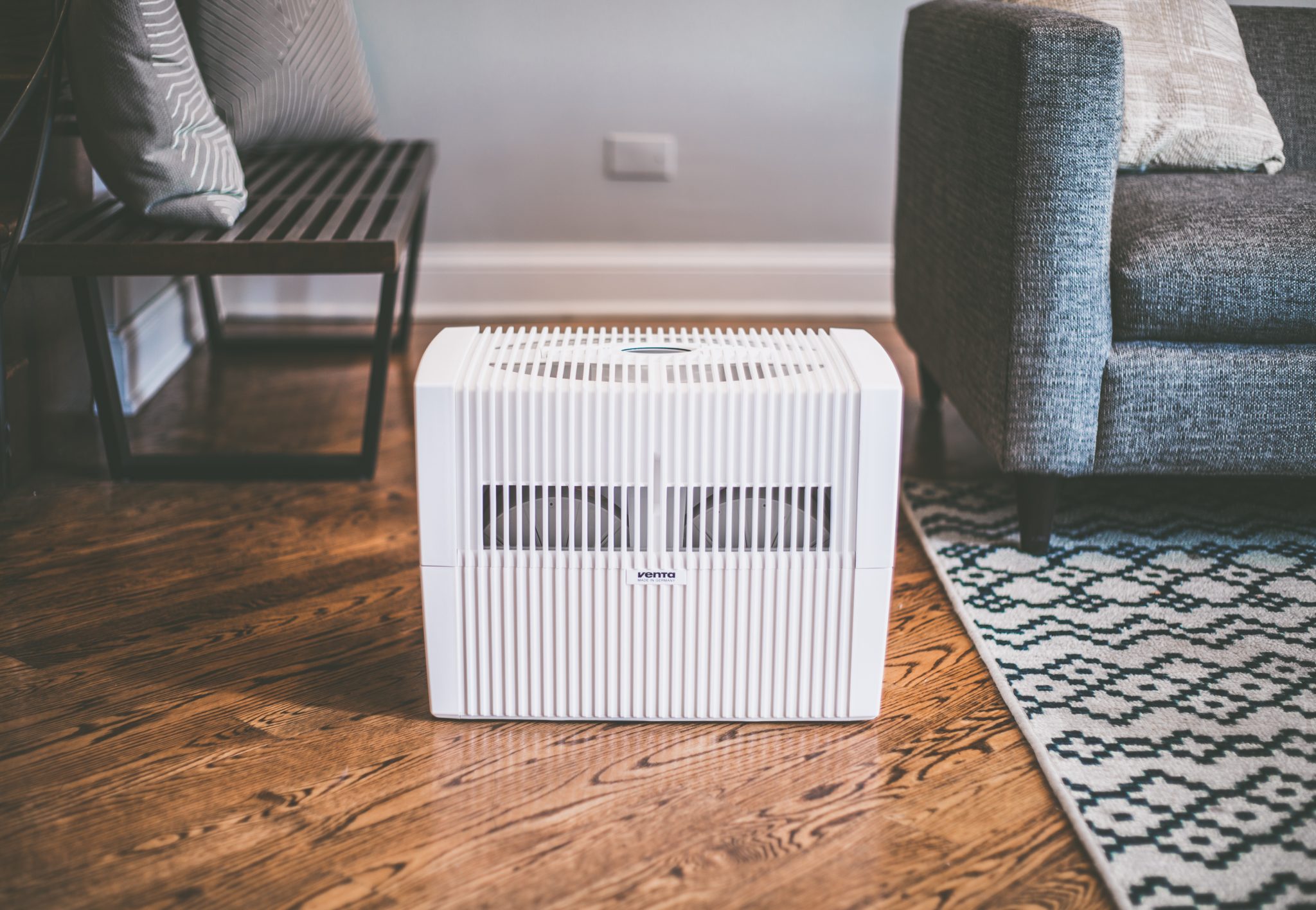 Best Budget Option
Style
Best for Large Spaces
Style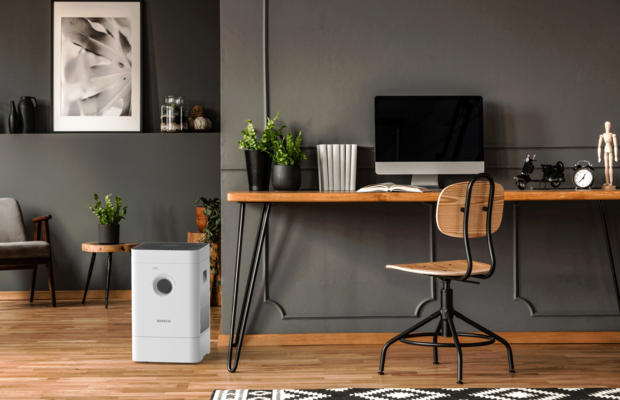 Venta Airwasher 2-in-1 Humidifier & Air Purifier is available in three energy-saving sizes: LW15, LW25, and L45. The most prevalent is the LW25, which humidifies dry indoor air while also purifying it by eliminating dust, pollen, pet hair, and some other allergens in rooms up to 430 square feet.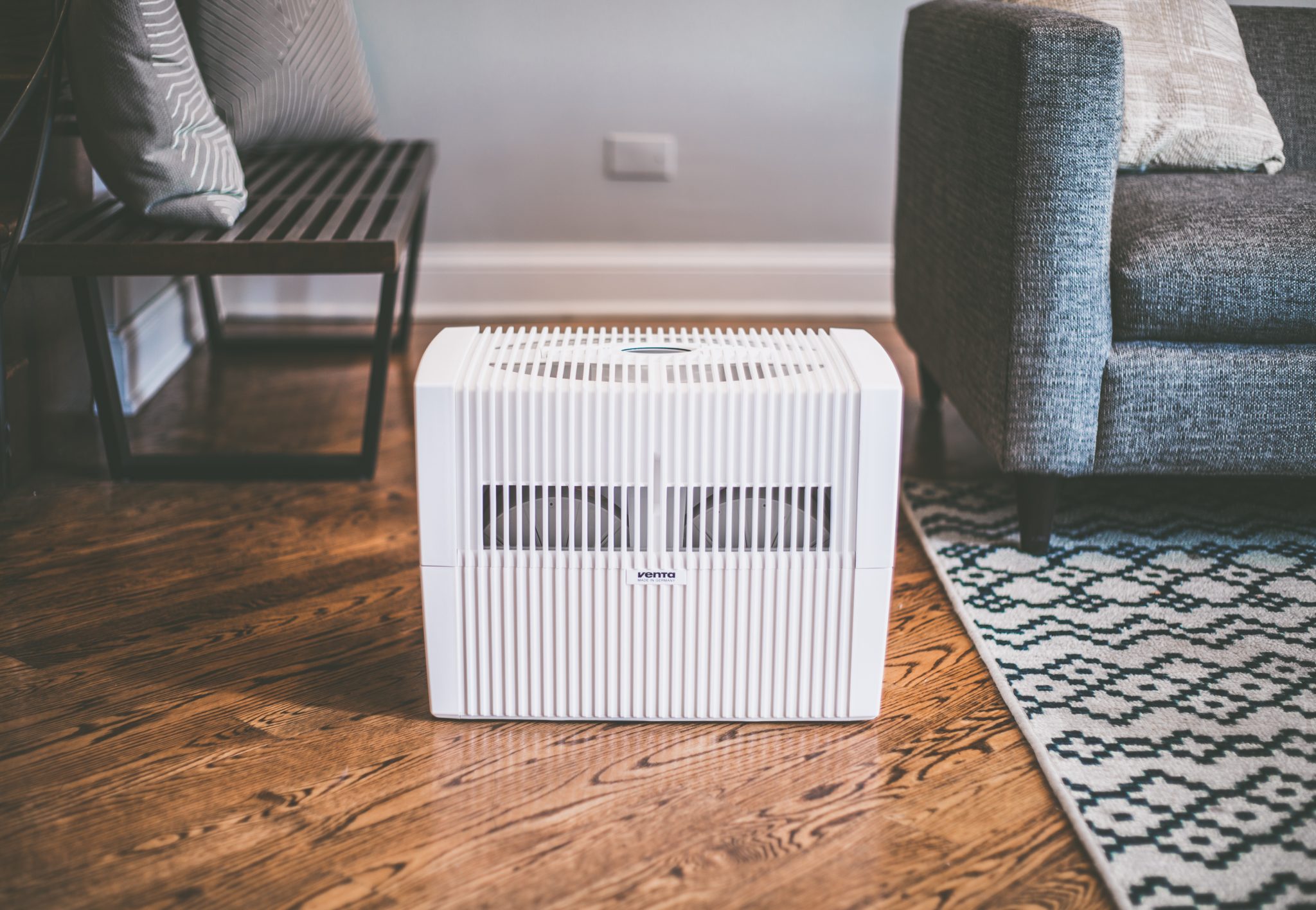 The LW25, like all Venta Airwashers, does not have a filter. Rather, the water serves as the filter, making the device simple to manage and clean. This makes it the greatest overall product on the market.
Envion by Boneco is the world's very first combo air purifier, fan, heater, and humidifier. If you're looking to get value for your money then this is the one. Compact, lightweight, and very portable with many functionalities that may be used simultaneously or individually.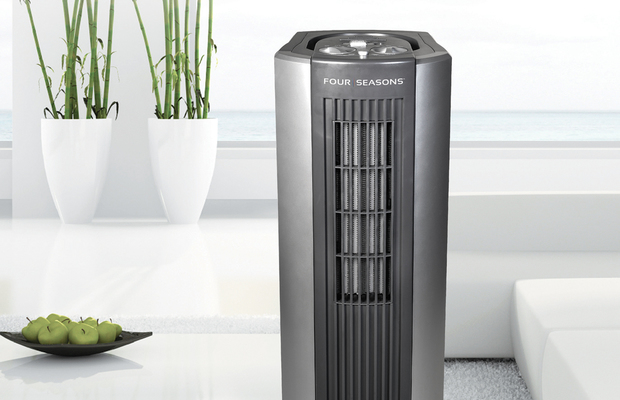 The fan mode has three speeds: low, medium, and high, and the humidifier combats dry skin, scratchy throats, and other winter impacts. The purifier, which includes a HEPA filter, is always operational irrespective of whatever functions are set.
The BONECO H300 was created for large areas or spaces up to 540 square feet. The device has a pollen filter to deal with pollen allergies. The H300 has no physical interface since everything is managed via an app on your smartphone that connects through Bluetooth.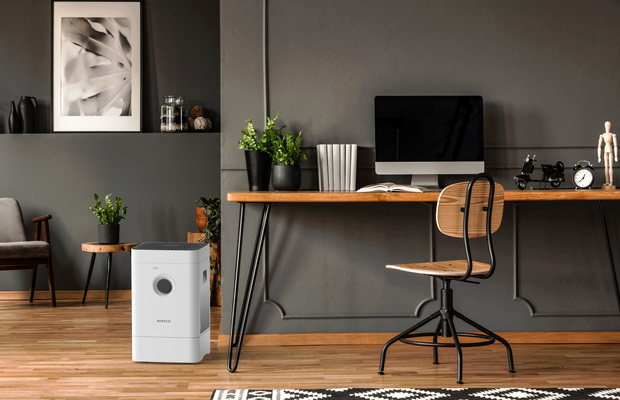 This machine can produce 28 dB at its lowest setting and 51 dB at its loudest. It comes with a 1.2-gallon water tank and six distinct settings and presets.
Final Thoughts
Air purifiers and humidifiers may differ in what they do, but their purpose is to provide a fresh, clean environment for you to live in. Now you have all the knowledge, you can make an informed decision about which you need.
Personally, I would suggest getting both if you can, not because I want you to spend money, but because I've seen the difference they can make to a home first hand. The danger with combo units is that you might end up with one that doesn't do either job particularly well.
There can be some cases that a combo might make sense for you, but the ability to use one or the other and the added performance you get from a specialised unit is not to be sniffed at. If you really need a combo unit to save on space or cost, stick to the ones we recommend above.
Last update on 2022-08-15 / Affiliate links / Images from Amazon Product Advertising API