Powerful odors can be problematic for those suffering from airway conditions such as asthma, allergies and even chronic obstructive pulmonary disease (COPD). So, can air purifiers help with smells?
In a word: yes.
However, there's a little more to it. The effectiveness of an air purifier in removing odors will depend on several factors, the most important being the type of filter it boasts.
An activated carbon filter effectively removes smells and gasses from the air and a HEPA filter traps dust, pollen, mold and pet dander particles.
An air purifier with these filter types will help you with problematic stinks.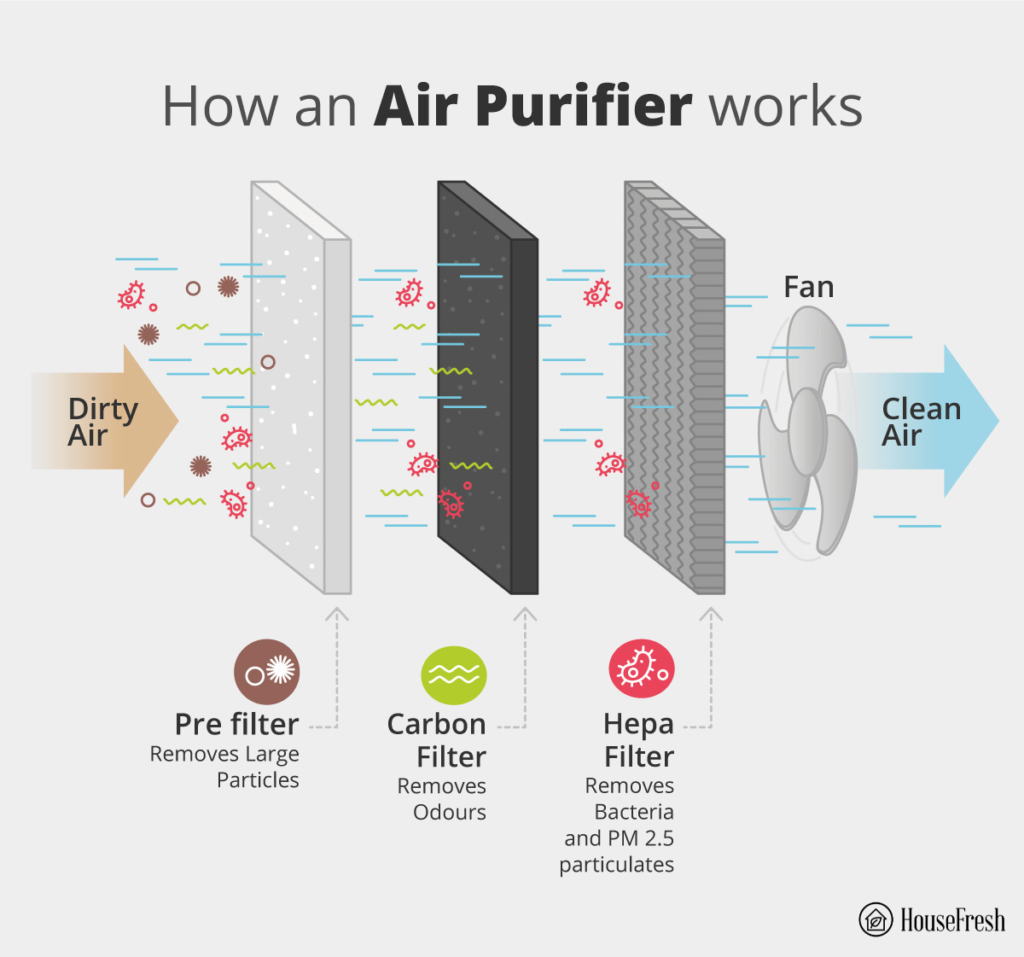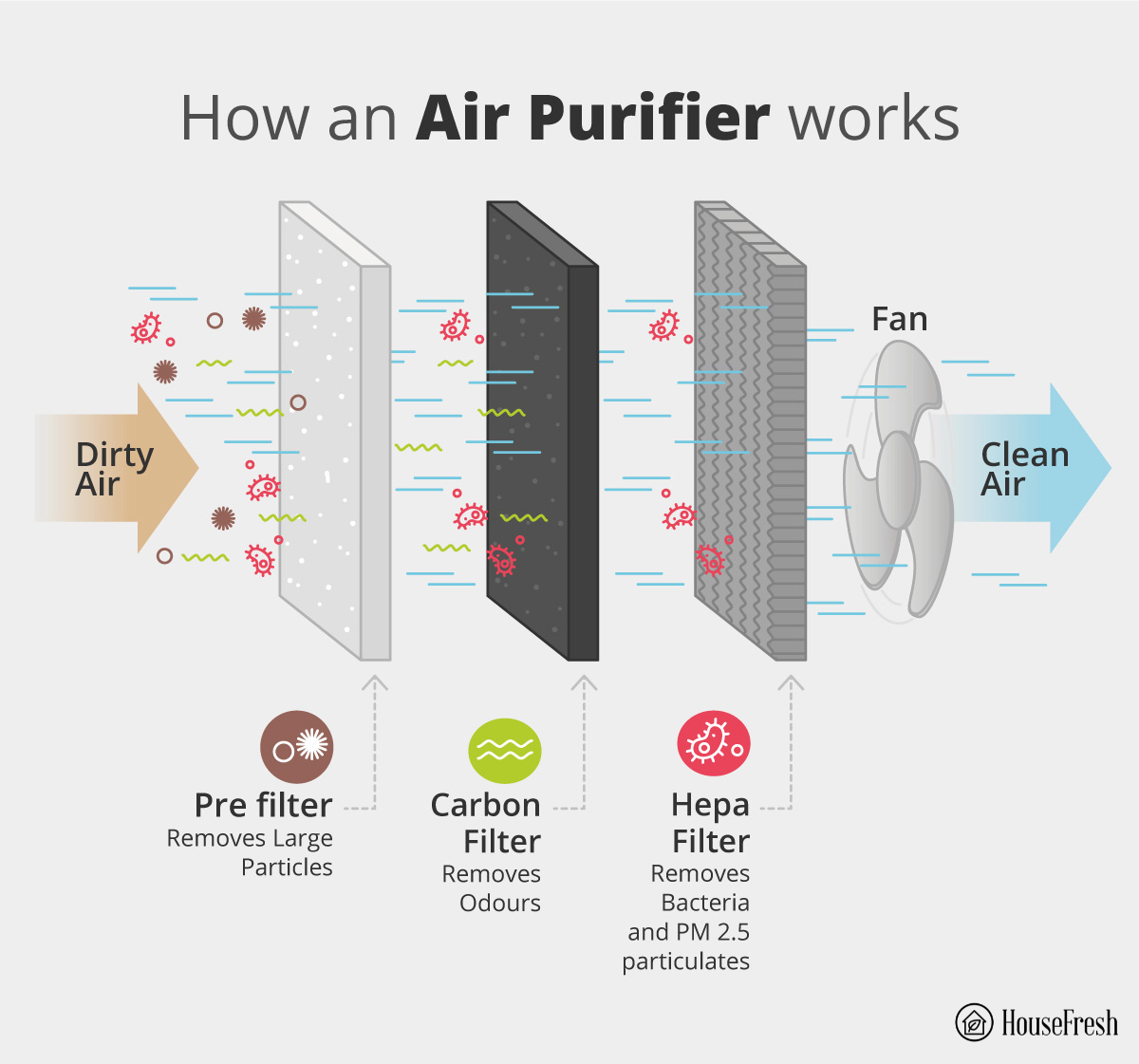 Activates carbon VS smells
Carbon filters work by 'trapping' odors. When charcoal has been 'activated' (a process achieved by injecting carbon with oxygen), it creates a microscopically bumpy surface.
As air passes through the filter, odors and other harmful materials become attached to or 'absorbed' by this surface — leaving clean air to pass out the other side.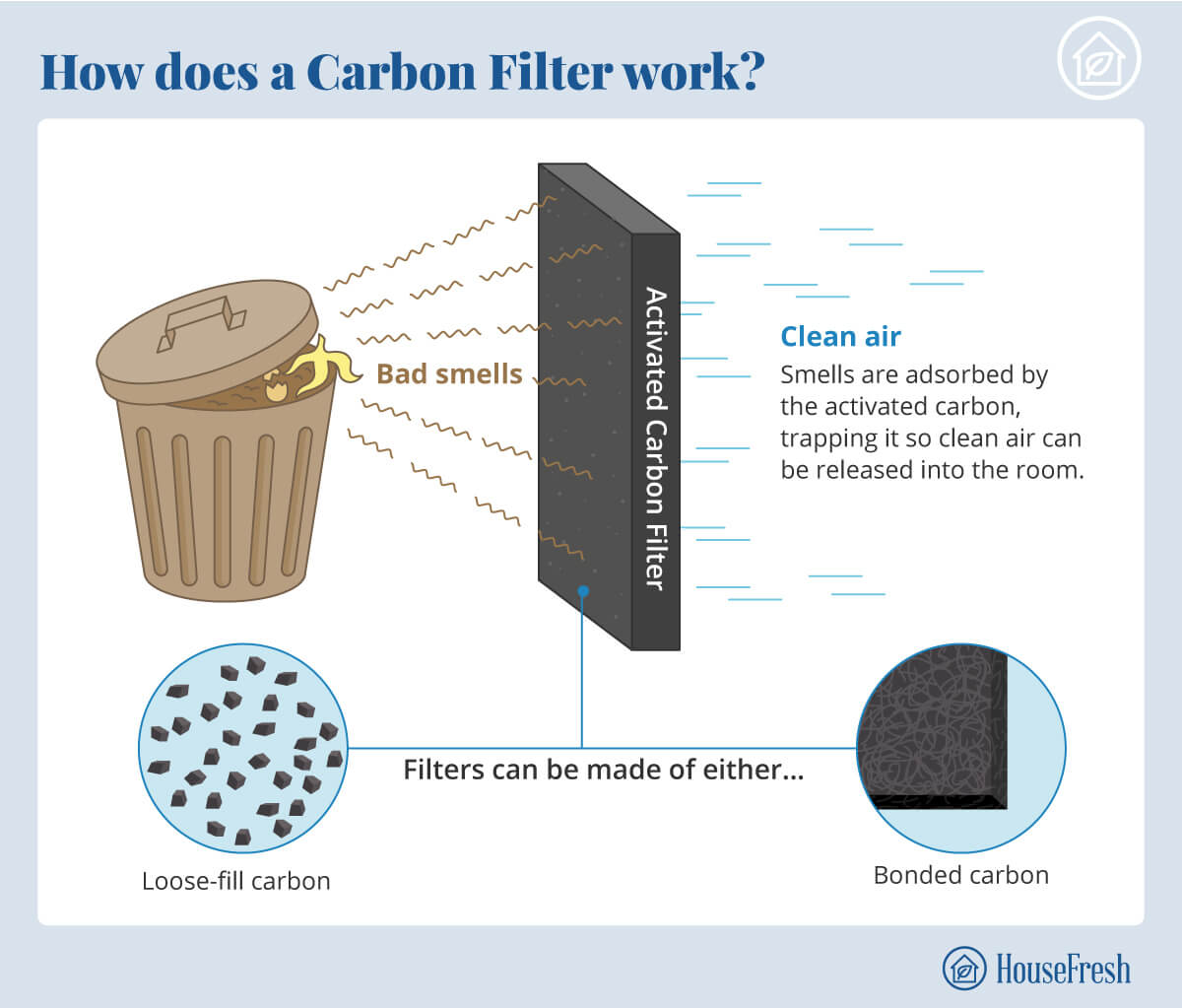 In some cases, the carbon is also impregnated with other raw materials that help it filter out contaminants like VOCs.
Let's look at what the actual scientists say:
---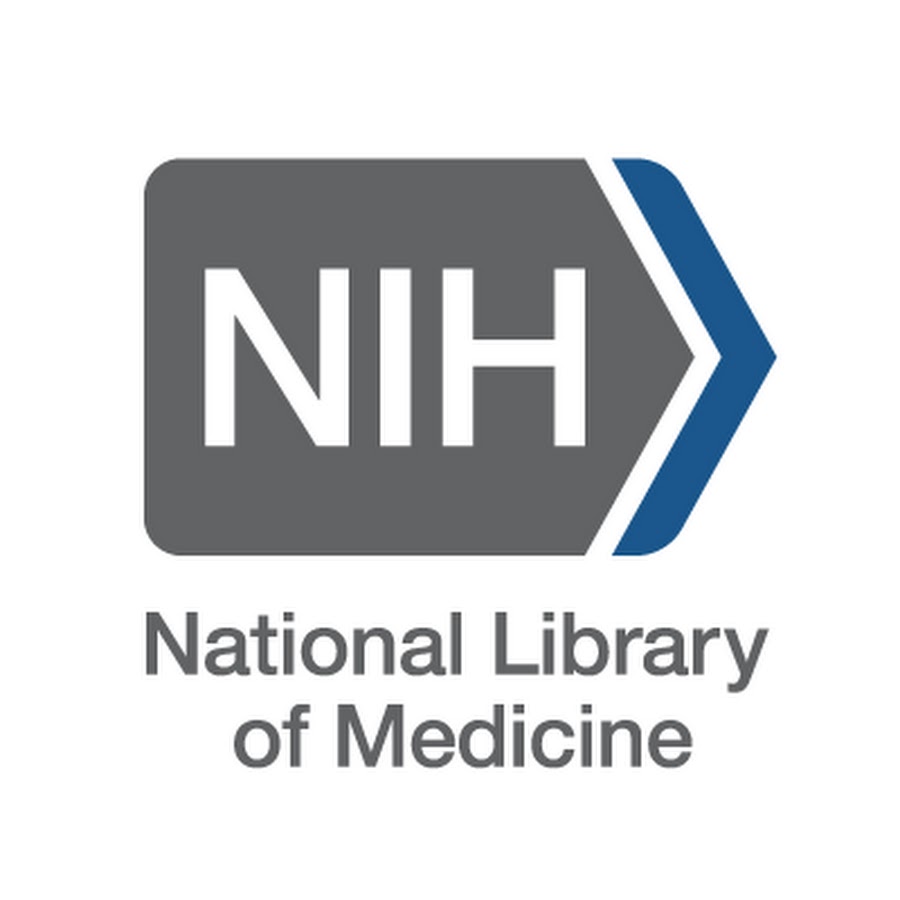 "The porous surface of activated carbon can inactivate various chemical substances by adherence of an extremely thin layer of the compounds to the large surface area of the carbon. They are typically used for adsorptive removal of color, odor, taste, and undesirable organic and inorganic pollutants."

— Hara, T., Nabei, H. and Kyuka A
Activated carbon composite to adsorb volatile organic compounds associated with human body odor
National Library of Medicine
---
Tip
Don't forget to change your carbon filter regularly. The filter becomes full of trapped contaminants over time. Eventually, it becomes less and less effective and your house can become smellier again. 
HEPA filter VS. smells
While carbon filters are excellent at removing odors, they won't be successful at capturing other particles, such as mold, pollen, pet dander, bacteria and viruses. These might not be as 'smelly' but they can still be harmful to you if left unchecked.
A HEPA filter is what you need for these types of pollutants. According to the Environmental Protection Agency, HEPA filters can remove at least 99.97% of any airborne particles with a size of 0.3 microns.
The filters contain dense pleated sheets sealed in a plastic or metal frame. Inside is a tangle of randomly arranged fibers that create a spider's web to capture particles.
A fan inside the purifier sucks in airborne pollutants, so the fibers can trap the contaminants. The device then recirculates clean, healthy air back into your home.
Similar to carbon filters, not all HEPA filters are created equal. Where necessary, look for a True or medical-grade filter to capture particles as small as 0.1 microns.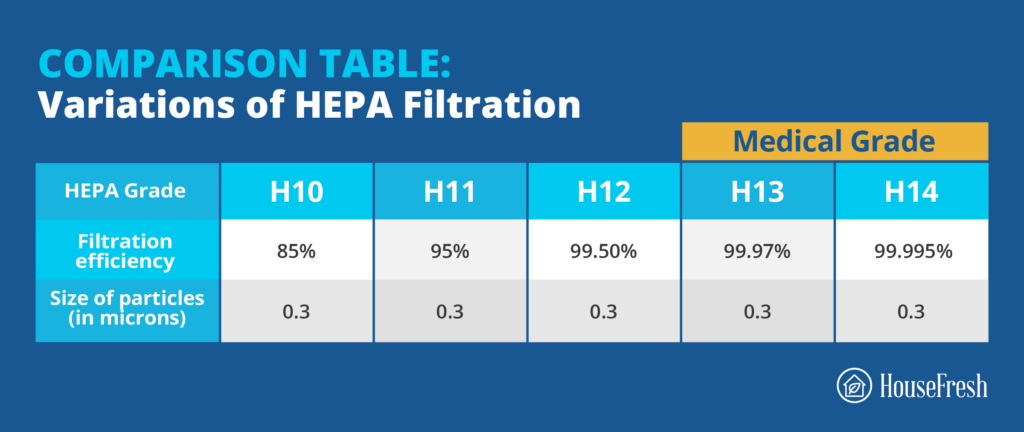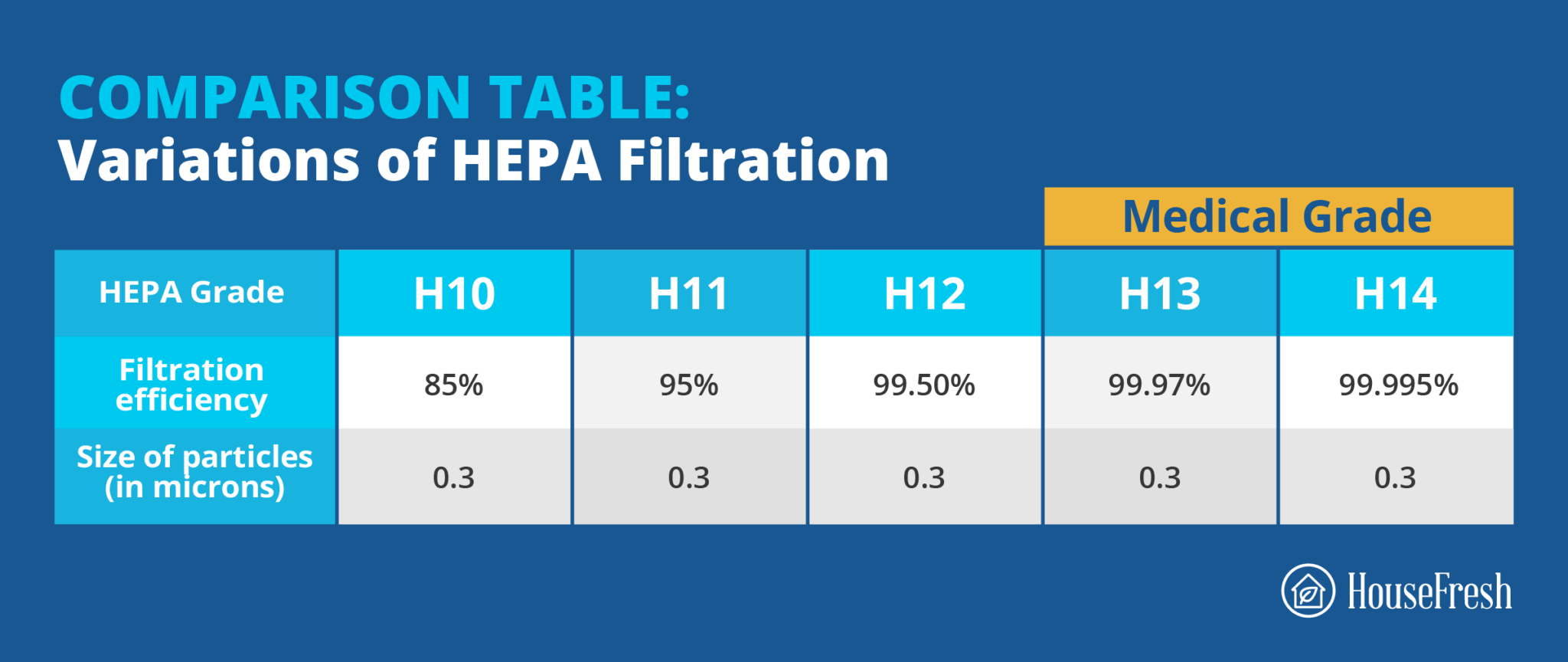 ---
How to pick the right air purifier to help with smells
Step 1: Check the air purifier has activated carbon filtration
That's non-negotiable. As I explained above, you will need an air purifier with an activated carbon filter if you want to remove bad odors from the air.
Step 2: Measure the size of the room where you will place the air purifier
Once you have measured the space, you will be able to use the Clean Air Delivery Rate (or CADR) for finding the right unit for the space. As a general rule, the AHAM suggests that the CADR of your purifier should be at least equal to two-thirds of the area of the space you want it to service. Essentially, the higher the CADR, the better the air purifier. 
Tip
To determine how much space you have for the air purifier to clean, multiply the length, width and height of your room together. The resulting number will tell you how many cubic feet are in that space. That's approximately how many cubic feet of air your purifier needs to be able to clean each minute for it to be effective in that space.
Step 3: Pick HEPA filtration over other technologies
Don't get caught up with fancy new air purification technologies that have not been put to rigorous testing or that can potential generate ozone (such as air ionizers). An air purifier with a HEPA filter will ensure your air is clean not only from smells but also from fine particles that could damage your health.
---
The best air purifiers for odors & smells
At HouseFresh we have tested over 40 air purifiers in the last year alone, and we have our top picks when it comes to eliminating odors and unpleasant smells.
Last update on 2023-12-05 / Affiliate links / Images from Amazon Product Advertising API
---
Final thoughts
If you want to remove bad smells from your home, then there are a few steps that you'll need to follow. First and most importantly, you'll need to identify where the odor is coming from. In most cases, the bad smell will be caused either by pets, smoking in the home, food, or garbage.
Once you've identified the source of the odor, you can use an air purifier to help eliminate the bad smell from your home. Not all air purifiers are created equal, though. Be sure to look for a purifier with Activated Carbon and HEPA filters. Also, a good CADR (Clean Air Delivery Rate) is essential.
Any of the three air purifiers above will do the trick. Good luck!
Last update on 2023-12-05 / Affiliate links / Images from Amazon Product Advertising API