Our verdict:
When your activated carbon filter becomes ineffective, we recommend replacing it with a new one.
If replacing the filter isn't possible, there are ways you can clean it. But, as carbon filters absorb water, you must ensure it is fully dry before reusing it.
When you buy an air purifier, it's not just the initial cost of the unit you need to consider. The filters inside the unit need to be replaced periodically for the unit to clean the air effectively.
But, instead of spending money (not to mention the waste) on new filters every time they become ineffective, can't we simply clean and reuse them?
Over time, the activated carbon air filter becomes saturated as more contaminants get stuck to the carbon, reducing its ability to remove odors and harmful gasses. It's always recommended that you replace your carbon filter with a new one.
But does that mean you can't wash and reuse them?
⛔ Unfortunately, activated carbon filters are not designed to be washed and reused.

Smart Air states that this is due to two factors:

1. Carbon filters absorb water – As carbon filters soak up water, it can take some time for them to dry out. If they are not completely dry (and quickly) when reinstalled, you risk mold growing.

2. May not remove all contaminants – Washing carbon filters will get rid of any dust that is sitting on the surface. Still, there is no evidence to suggest whether it will remove any VOCs that have been adsorbed onto the carbon.

5-Step Guide on How to Clean an Activated Carbon Air Filter
In most cases, we recommend replacing your used activated carbon filter with a brand-new one periodically. Many air purifiers will alert you when a fresh filter is needed.
Now, if this is not possible, then you should follow these five steps to clean your activated carbon filter.
Step 1: Turn off and unplug the purifier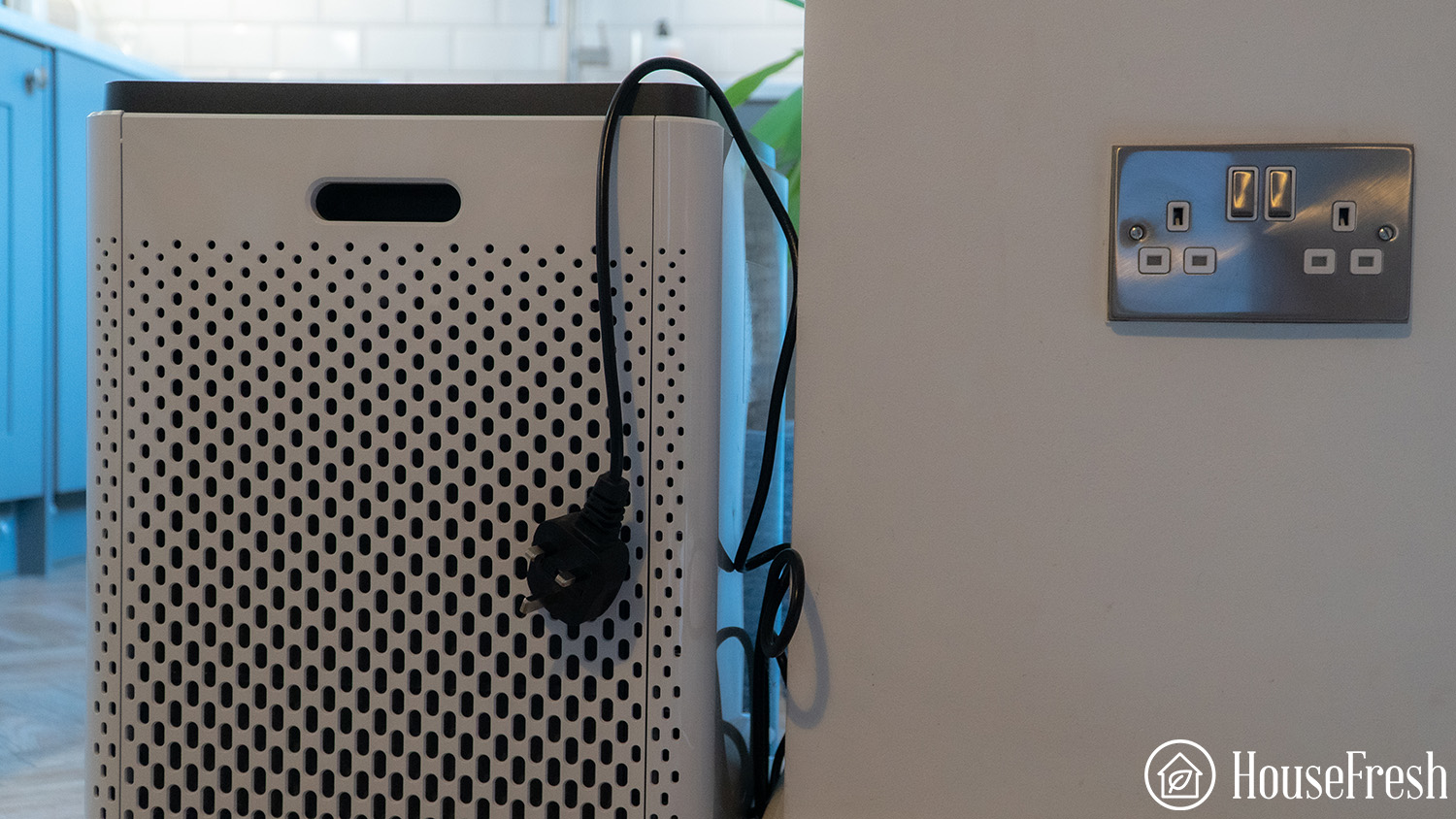 Step 2: Remove the filter from your device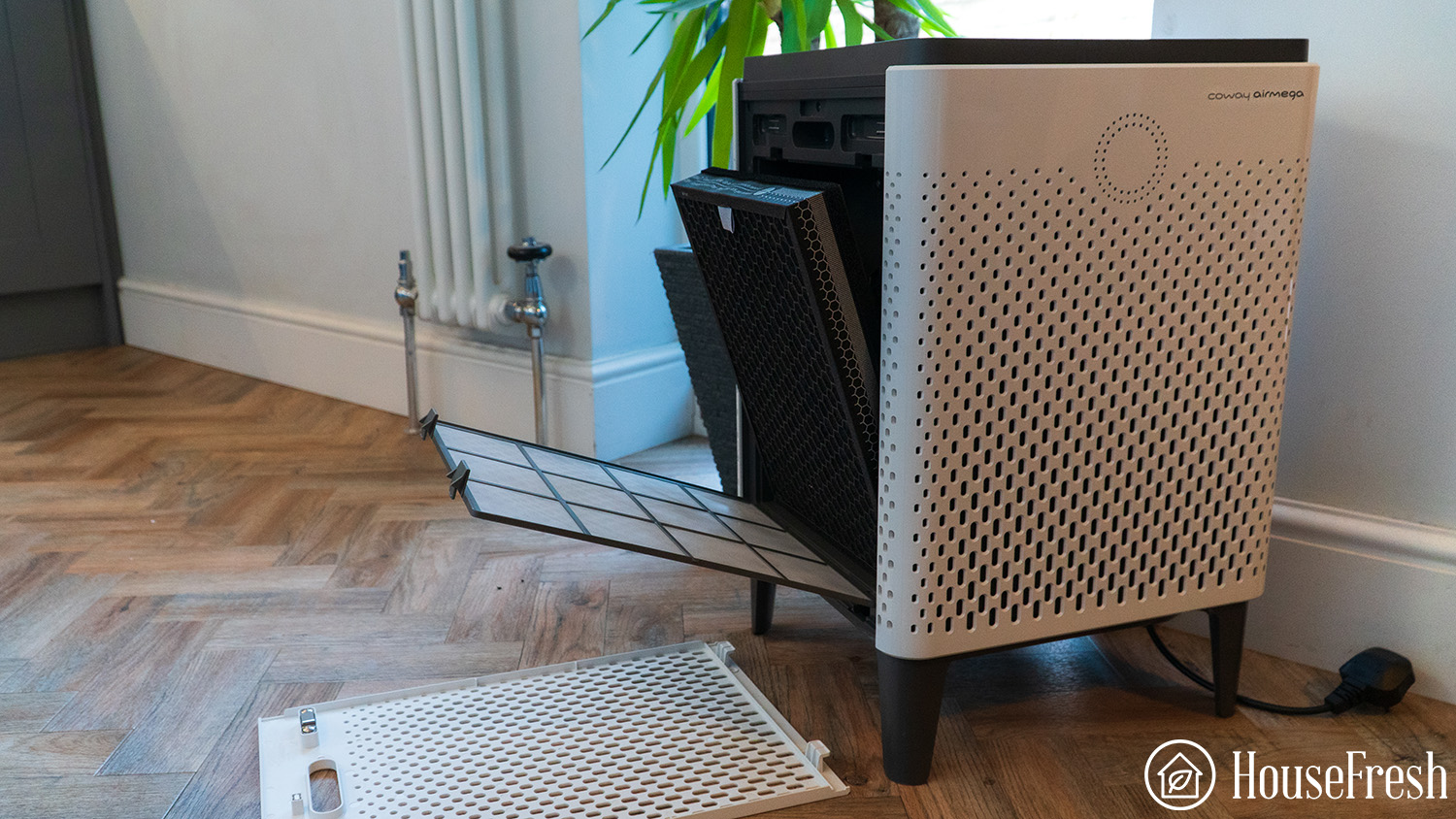 Step 3: Shake the filter to remove any accumulated dust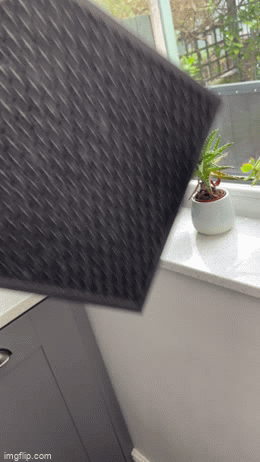 💡 Pro Tip: A vacuum cleaner will help remove any surface dust or dirt lodged in the filter.
Step 4: Wash the filter using warm running water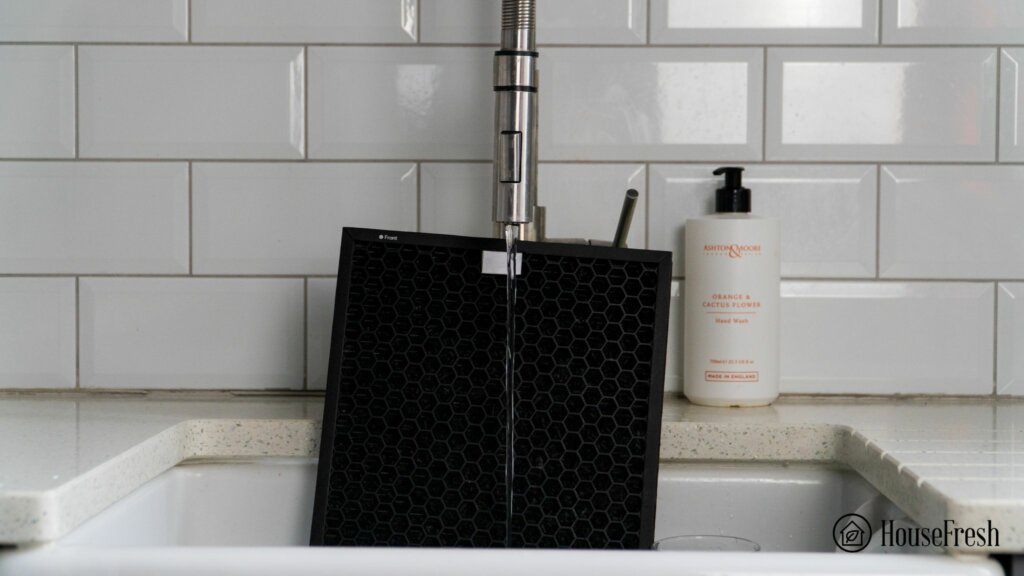 💡 Pro Tip: Use a dime-sized amount of liquid detergent and a sponge to scrub the filter gently and circularly.
Step 5: Leave to air dry before reassembling
⚠️ As activated charcoal soaks up water, to avoid it being damaged by dampness and/or mold you must ensure the filter is completely dry before returning it to your air purifier.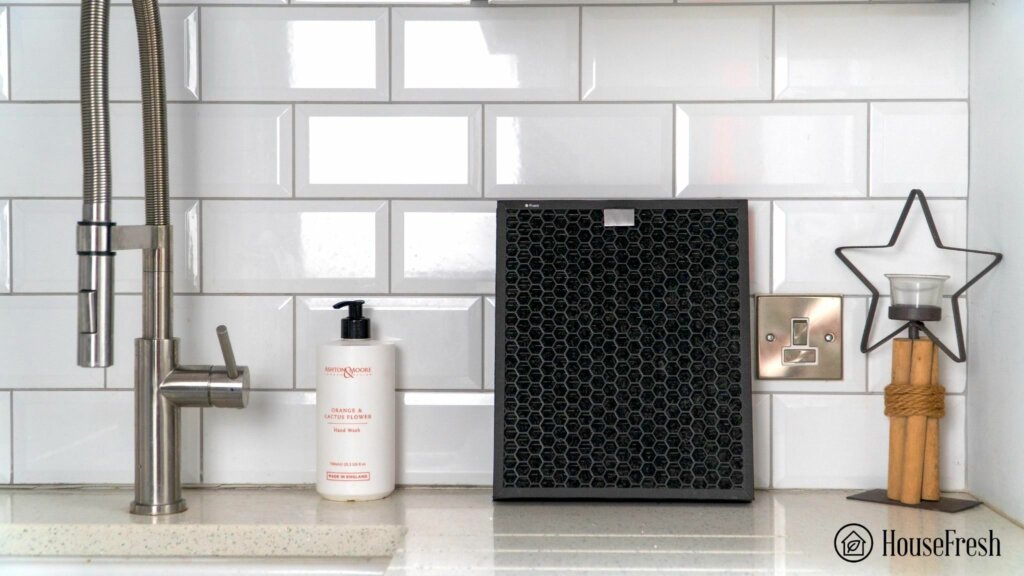 💡 Pro Tip: As you're already washing your activated carbon filter, this is the perfect time to clean the rest of your air purifier to ensure it runs effectively and efficiently. Check out our guide on how to clean an air purifier to learn how.
How Does an Activated Charcoal Filter Work?
Now, let's talk about what activated charcoal/carbon is.
Making charcoal starts when a chemical reaction is introduced to a particular material, such as coal, wood, willow peat or bamboo. Much like when a fire goes out and leaves burnt wood behind, the charred remains formed from the chemical reaction is known as charcoal or carbon.
The activation process is when carbon is injected with hot air, carbon dioxide or steam to increase its surface area. With a larger surface area, the activated carbon can now capture more harmful molecules using absorption.
This means that pollutants such as odors and other VOCs (Volatile Organic Compounds) stick to the surface of the charcoal.
Because activated carbon effectively removes pollutants from the air, it is the perfect ingredient for an air purifier filter. Filter manufacturers use carbon in two forms for air purifiers: loose-fill carbon or a bonded carbon sheet.
Our research found that the filters containing loose-fill activated carbon are more effective at removing contaminants from the air than bonded sheet filters. The basic rule of thumb is the the more activated carbon a filter has, the more effective it is.
The Best Air Purifiers With Activated Carbon
Here at HouseFresh, we've reviewed many air purifiers and know which units include high-performing activated carbon filters.
Through our performance testing, we've found that filters that contain high levels of loose-fill carbon are more effective at removing harmful gasses than air purifiers that use bonded carbon sheets.
Here are our recommendations for air purifiers with high-performing activated carbon filters for various needs and room sizes.
Final Thoughts
Running an air purifier with a packed activated carbon filter is one of the most effective ways of removing odors and other VOCs from the air in your home. But their effectiveness lowers over time as they adsorb more harmful gasses.
It's highly recommended that, when your carbon filter is full, you buy and install a replacement.
You can, if you want, clean the filter, but be careful, follow our guide and make sure the filter is fully dry before you re-install it into your air purifier.
Last update on 2023-09-12 / Affiliate links / Images from Amazon Product Advertising API