CADR stands for Clean Air Delivery Rate. It's a rating independently provided by the Association of Home Appliance Manufacturers (AHAM) to indicate how well an air purifier will perform.

The CADR score is calculated by measuring the volume of clean air produced when a purifier is used against the three most common pollutants: dust, pollen and smoke. The score is given as a measurement of cubic feet per minute (CFM).
This score, therefore, allows you to make a confident and informed decision, knowing that a higher score means greater efficiency when removing harmful pollutants from your home or workplace.
High CADR is the best choice for large rooms, open-plan spaces and those with large ceilings. But these units are usually massive — the lightest on our list is the Levoit 600S, which weighs 13.7 lbs! If you have a smaller room, you are better off choosing a unit with a lower CADR.
CADR is just one of many valuable metrics for evaluating air purifiers. That's why here at HouseFresh, we also perform our own experiments and tests to compare the performance of all the units we recommend.
CADR is just one of many valuable metrics for evaluating air purifiers. That's why here at HouseFresh, we also perform our own experiments and tests to compare the performance of all the units we recommend.
When putting this list together, I looked at:
Filters — All the models use HEPA and activated charcoal to allow it to remove contaminants and gas from the air.
CADR — All the units listed have a minimum CADR of 300 CFM.
Long-term energy costs — Air purifiers must be on 24/7 for issues like pollen and allergies, so you want to ensure that your air purifier doesn't add too much to your bill.
Sound level at highest speed — Very loud air purifiers aren't used much, so they don't keep your home air clean. The units we recommend don't create too much noise to filter the air.
App and smart modes — These are always optional, but we did include several units as this can be useful for some situations.
---
Staff picks: Top 3 high CADR air purifiers
If you're short on time, here are our top three high CADR purifiers.
---
There's something for everyone on this list, with purifiers across a range of budgets — although we ensured that each purifier came with an excellent CADR rating with a minimum of 300 CFM.
Here's the list in table form for quick reference:
With a colossal CADR score of 435 CFM, the Blast Mini is the most powerful air purifier we've ever tested.
The Blast Mini has the highest CADR of all the air purifiers we have tested. It's a beast of a unit, but it can draw a lot of air and pass it through its combination of H13 HEPA filters and optional activated charcoal (an option we recommend.)
One big benefit of the Smart Air Blast mini is that it doesn't run very loud — only 49dB at it's highest speed. Due to this reason, they make great air purifiers for classrooms and offices that need quiet for concentration.
It will likely be overkill for many homes, but if you have cash and want the most power you can get, this is the air purifier we recommend.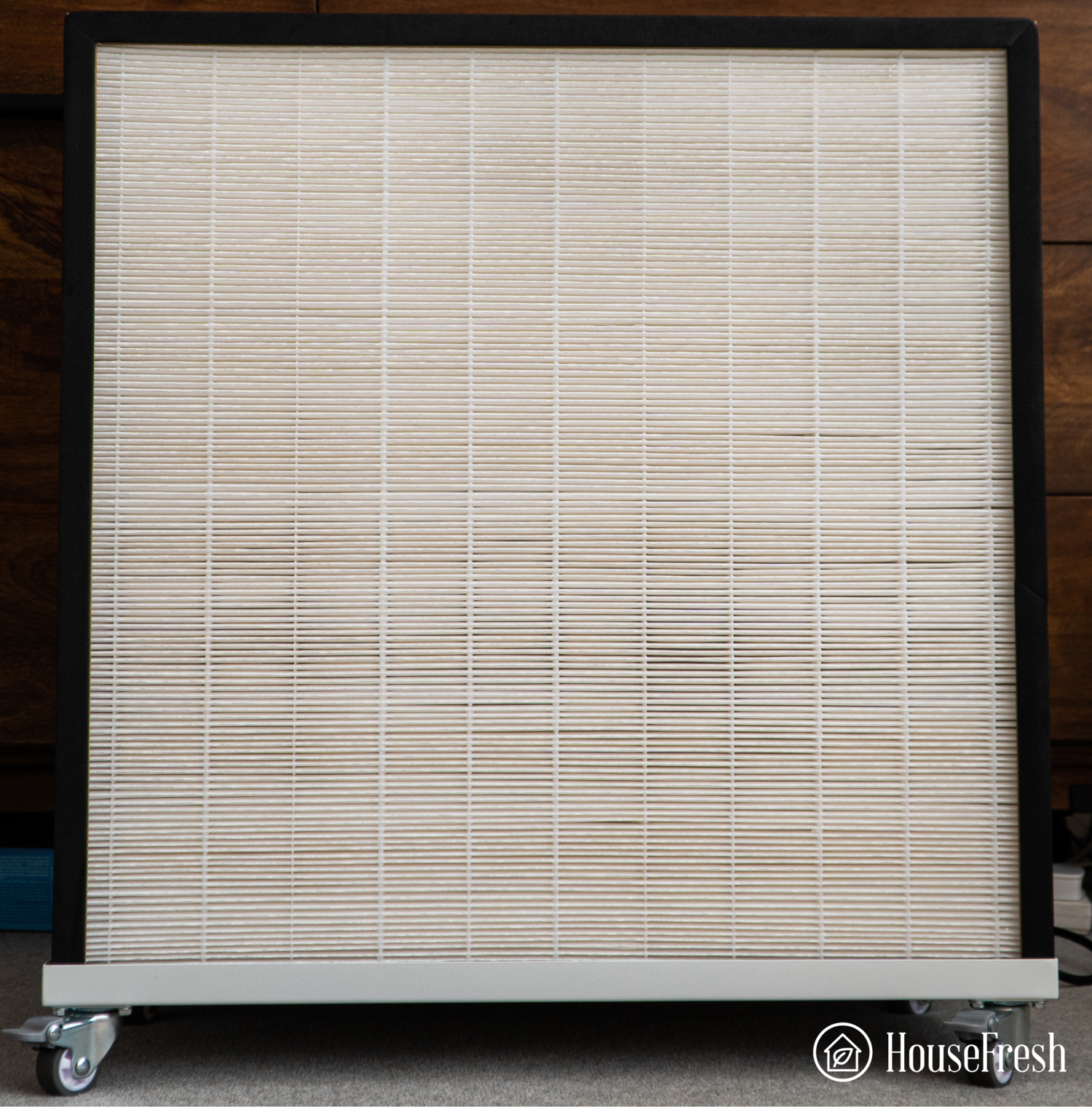 SPECS & FEATURES
The star of the Core range, the 600S provides powerful performance for a budget-friendly price.
The Levoit Core 600S is one of the most powerful air purifiers on the market and cleaned our test room in just 15 minutes. With an overall CADR rating of 410 CFM, 377 CFM for smoke, 437 CFM for pollen and 373 CFM for dust, the 600S can clean rooms up to 1,588 sq. ft.
The ideal room size for this unit is 635 sq. ft and it will freshen the air five times per hour. Compared with other larger purifiers, the Levoit 600S has a lot of power at a fraction of the price generally seen for this level of cleaning power.
The 3-stage filtration system comprises a pre-stage, primary filter and custom high-efficiency Activated Carbon filter. The primary filter tackles the most minute of particulate matter such as dust, mold spores and pollen, while carbon filters help tackle odors and hazardous VOCs.
Equipped with a 4-speed fan setting and an auto mode, the 600S also features a downloadable app to control your purifier from your mobile phone or tablet. Like phone alarms, you can now schedule what time you want your air purifier to turn on and how long it should be scheduled for, with outstanding results.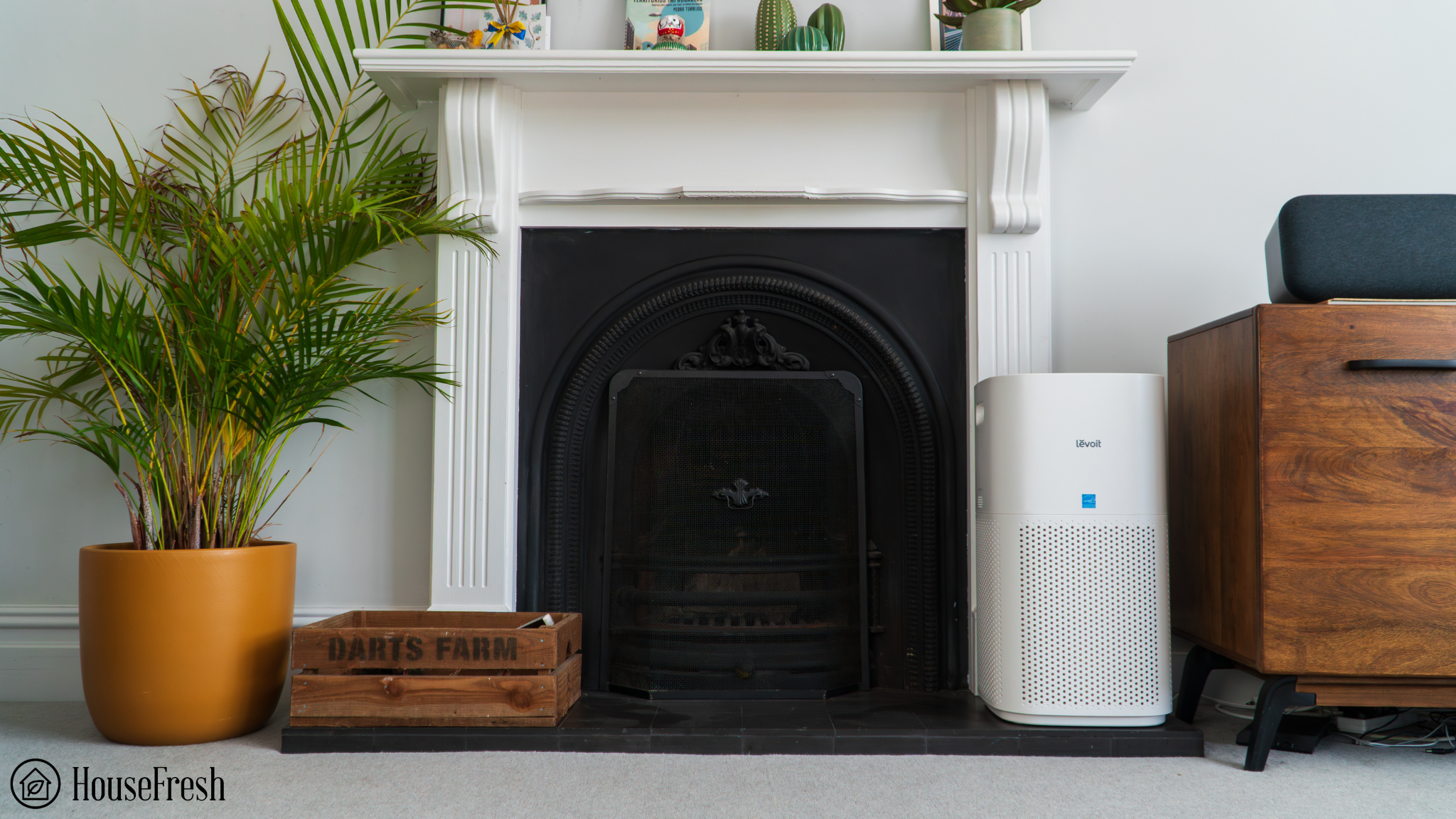 SPECS & FEATURES
The EverestAir is stylish, smart and super powerful. Oh, and it happens to be the fastest air purifier we've ever tested.
The EverestAir is a powerful unit that quickly became a favorite at HouseFresh. It has sturdy filters to catch the tiniest particles in the air and a well-equipped activated carbon filter to tackle odors, toxic gasses and VOCs.
This model has an outstanding, powerful CADR of 360 CFM. It cleaned our test room in no more than 13 minutes. The extra-large fan ensures extensive air circulation, maintaining noise levels as low as 24dB on lower fan speeds and peaking at a mild 56dB in Turbo Mode.
In addition to efficiency, it's designed with a modern touch to minimize its footprint in your space and a suite of smart features to delight tech enthusiasts.
However, given its efficiency, you'll likely keep the EverestAir running 24/7 in Auto Mode. The unit has a built-in three-channel sensor that detects even minuscule particles like PM1.0 and adjusts the fan speed for optimal performance.
Another significant aspect of the EverestAir are the adjustable vents — a feature you won't find on other purifiers. This allows you to customize the flow of the purified air and adjust it to enhance its circulation within your home. It also means you can put the unit in places other models wouldn't work, such as underneath a counter and still achieve brilliant results.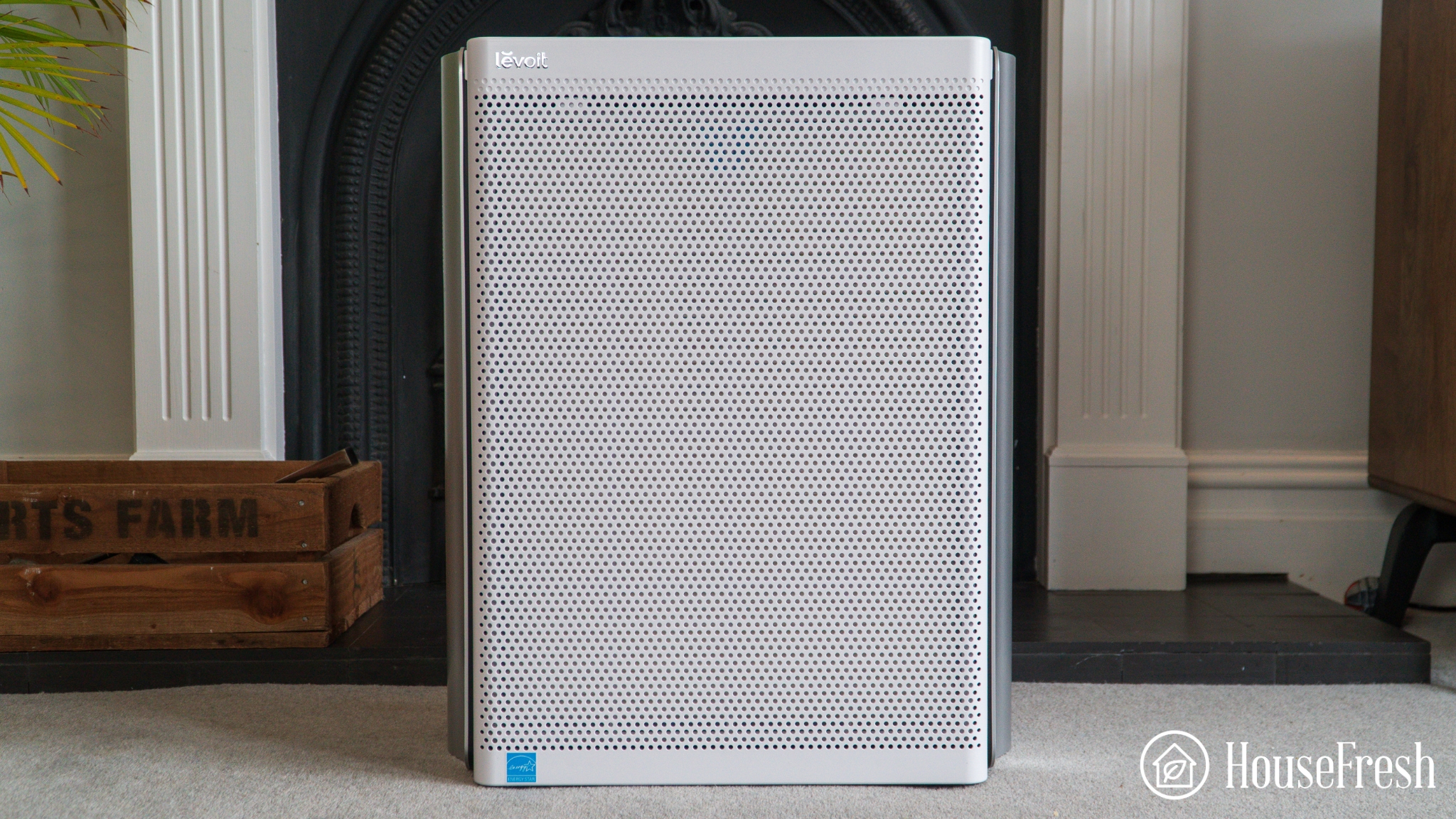 SPECS & FEATURES
Eye-catching Scandi design meets stellar performance, capped off by a 350 CADR score.
Blueair is a Swedish company making air purifiers for two decades. Its Blue Pure range is its take on a no-frills, budget-friendly air purifier. The 211+ is one of the more powerful units with a CADR of 350 CFM, and it cleaned our test room of all pollutants in 18 minutes.
The Blueair Blue Pure 211+ has clearance for rooms up to 540 sq. ft and has three AHAM, CARB and Energy Star certifications. This means it's ozone-safe and energy-efficient and the CADR rating is accurate. It has an overall CADR rating of 350 CFM, 380 CFM for pollen, 347 CFM for dust and 353 CFM for smoke.
This model is small and compact, so you can place it on your desk or shelf. It's ideal for those who want a purifier that can clear all allergens in medium-sized rooms. The combination of HEPA, activated charcoal and electrostatic means that it achieves this high level of cleaning power without increasing energy usage and sound levels.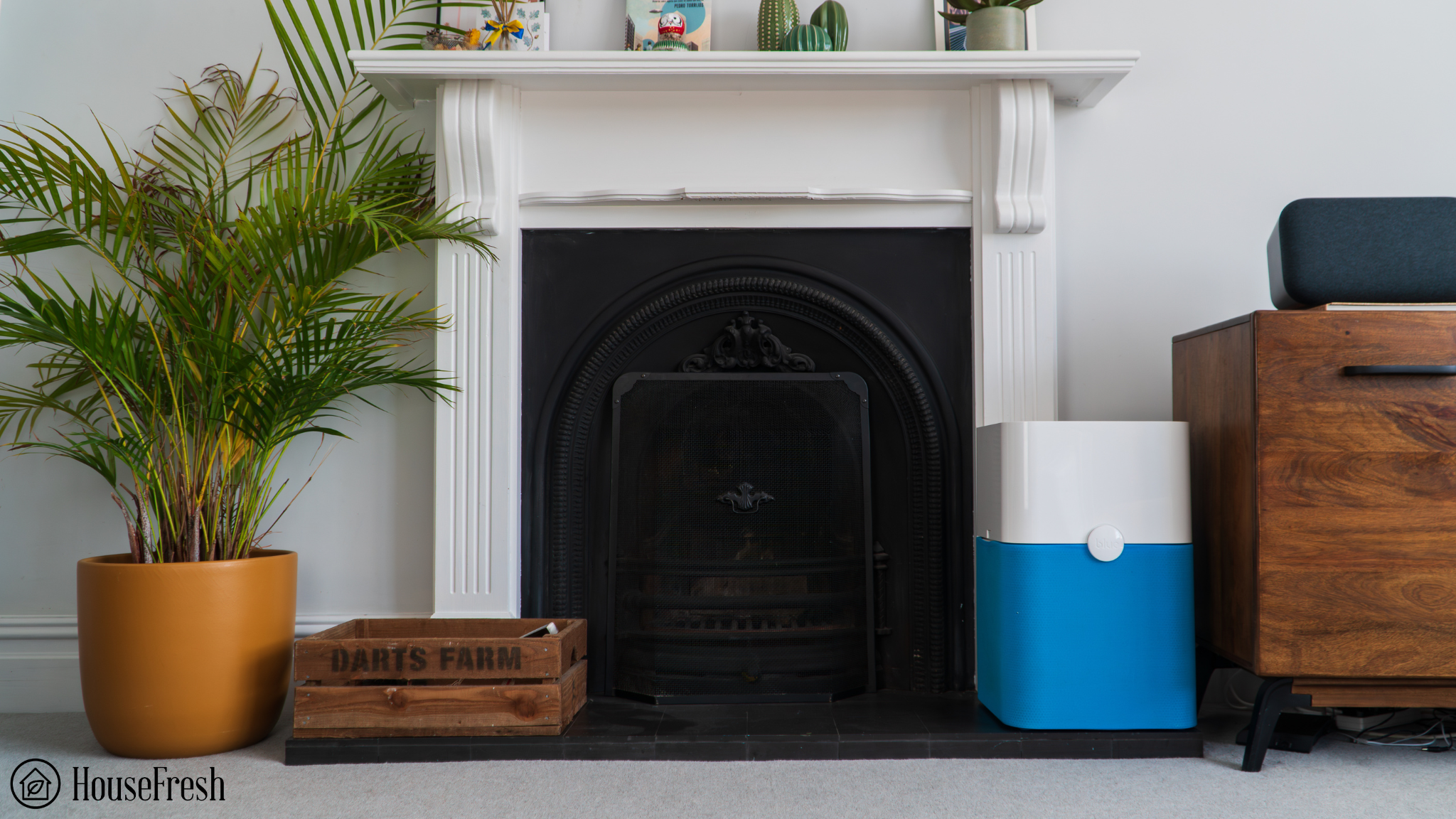 SPECS & FEATURES
With high-quality filters, low running volumes and a lifetime warranty, the BreatheSmart 75i is a solid option.
This is the top dog in the Alen Breathsmart range with a 347 CFM score that cleaned our test room in 24 minutes. It comes with smart features and pink noise for easy sleeping. With the right filter choice, you can get a lot of activated charcoal to help with nonparticulate pollution, such as gasses and VOCs.
It's another one of the quietest units with a max sound of 49dB, but it's also a large unit with a height of 27 inches and weighs in at 27 lbs. I like that you can get a lifetime guarantee, which is unheard of in the industry, but you do need an active filter subscription.
With a CADR rating of 347 CFM, this product can tackle household pollutants that may be imposed on your space. Like Blueair units, the Alen 75i combines electrostatic generation with HEPA and activated charcoal called HEPASilent.
The Alen 75i's auto mode is the perfect feature for automatically sensing the air quality in the room and adjusting its fan speed to whatever is required. Other great features include a downloadable mobile phone app to control your unit and smart features when you are not at home.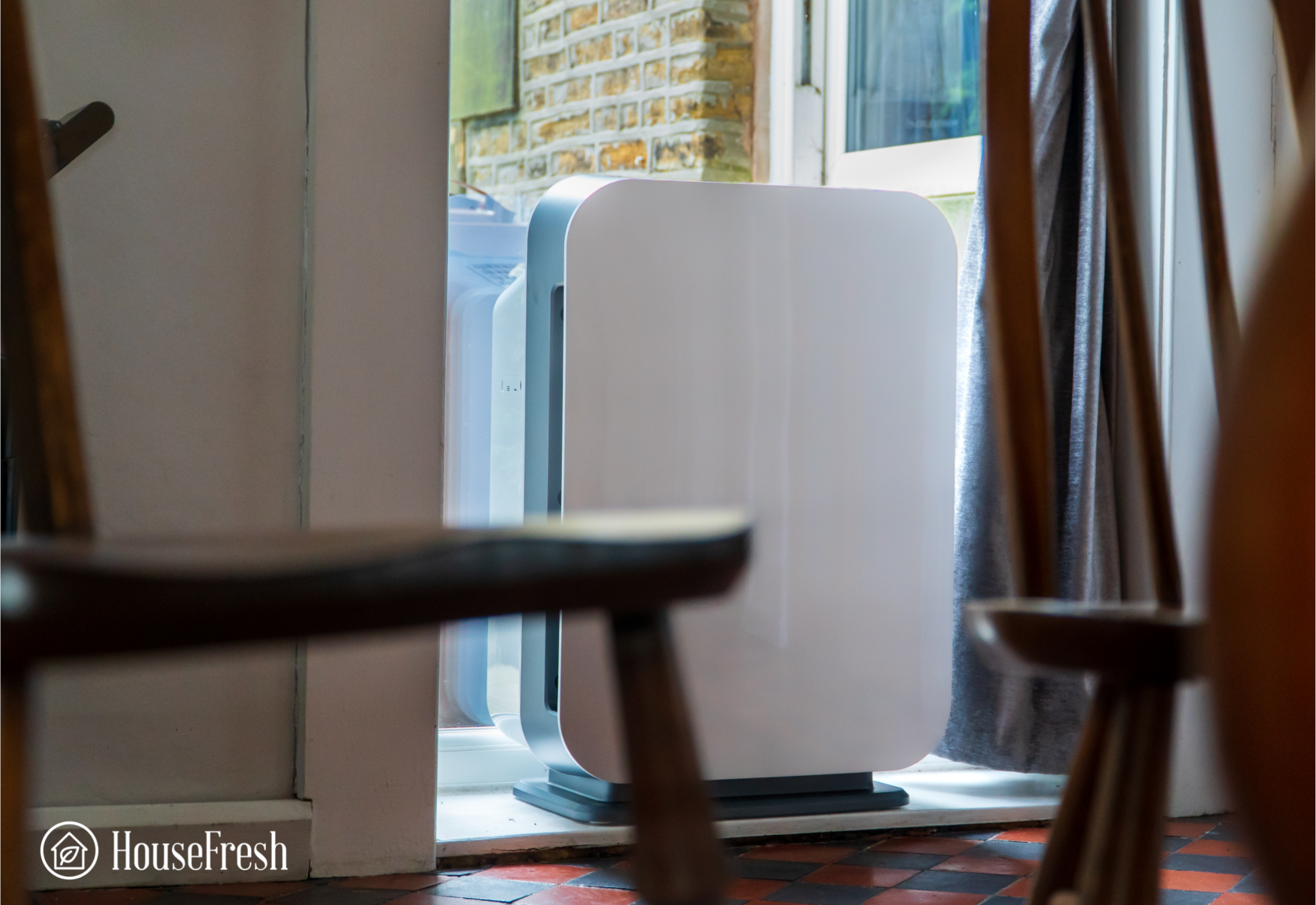 SPECS & FEATURES
Coway's Airmega 300 looks the part and delivers even in large rooms, with an impressive CADR of 306 CFM.
The Coway Airmega 300 can cover up to an astonishing 1,256 square feet, which is surprisingly effective considering it's not the largest unit. With a CADR rating of 306 CFM, the Airmega 300 packs a punch when sanitizing your household air from indoor contaminants.

Equipped with a highly recommended Activated Carbon filter and a Green True HEPA filter, this unit will help eradicate indoor pollutants such as dust, pollen and pet dander and, through the process of Carbon trapping, help tackle unwanted odors and hazardous VOCs.
Operating at the lowest fan speed, the Airmega 300 will produce a noise level of just 22 dB. Although this unit doesn't have the features we've all come to expect in air purifiers nowadays, like an auto sensor or a downloadable app, it still produces the same results when delivering good air quality.
However, the Coway Airmega 300S is also available for a bit more money and features more modes and features.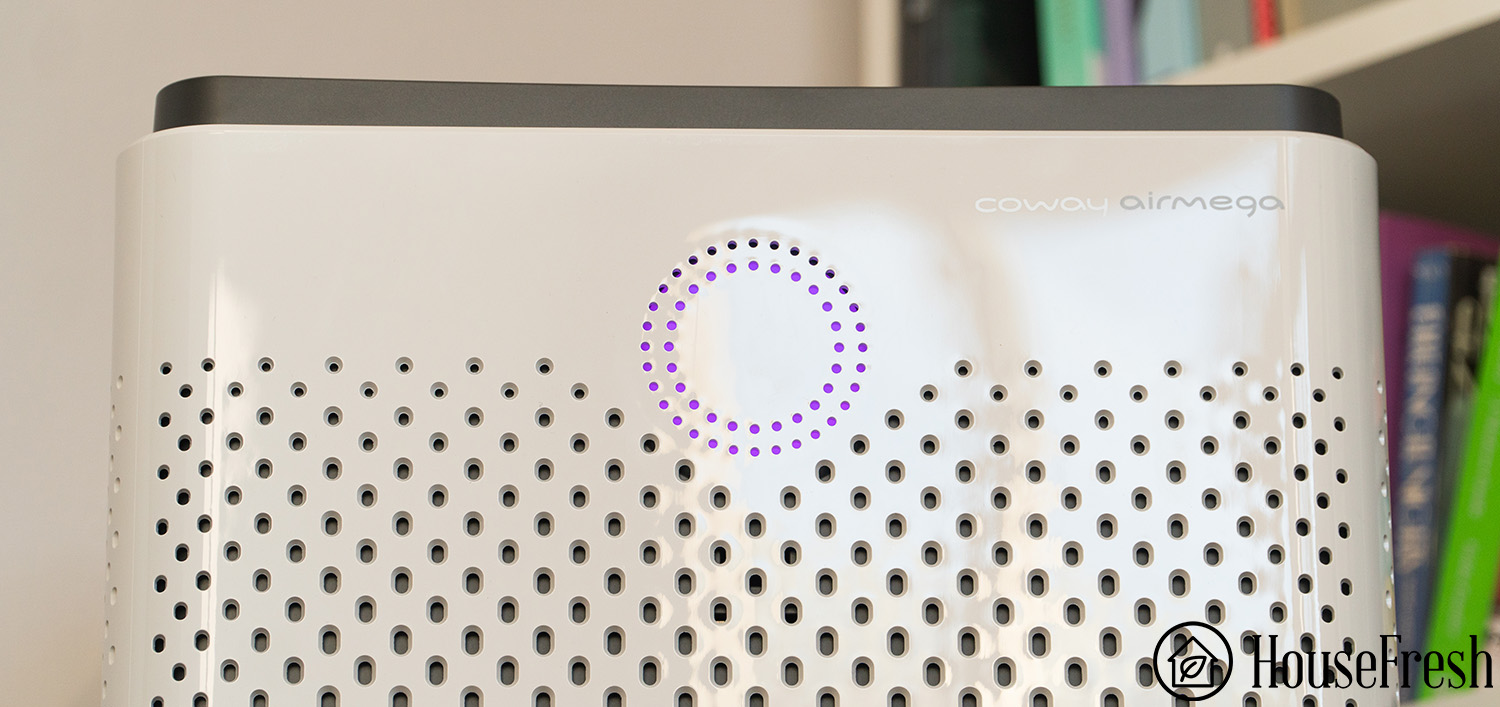 SPECS & FEATURES
What it lacks in looks, the veteran HPA300 makes up for in performance, fueled by a cost-effective CADR of 300 CFM.
Featuring three HEPA filters and a signal-activated carbon filter that acts as a pre-filter, the Honeywell HPA300 is a simplistically designed, high-powered product with lots of great aspects to admire. With its four fan speeds being low, medium, high and turbo, the HPA300 has a brilliant CADR rating of 300 CFM, cleaning rooms of up to 465 sq. ft.
As well as being high in CADR efficiency, the Honeywell HPA300 is a surprisingly low-budget product for its capabilities. This unit is larger than other purifiers on the market and is louder than many of the other units we have listed. However, unlike other units, the LEDs on the HPA300 can be turned off, which makes it even more appealing in the evenings.
The Honeywell HPA300 is a great budget product. It purifies the air significantly quicker than other products. Still, it won't be featured in any best-looking categories and is probably our least favorite of the high CADR air purifiers we have featured in this list.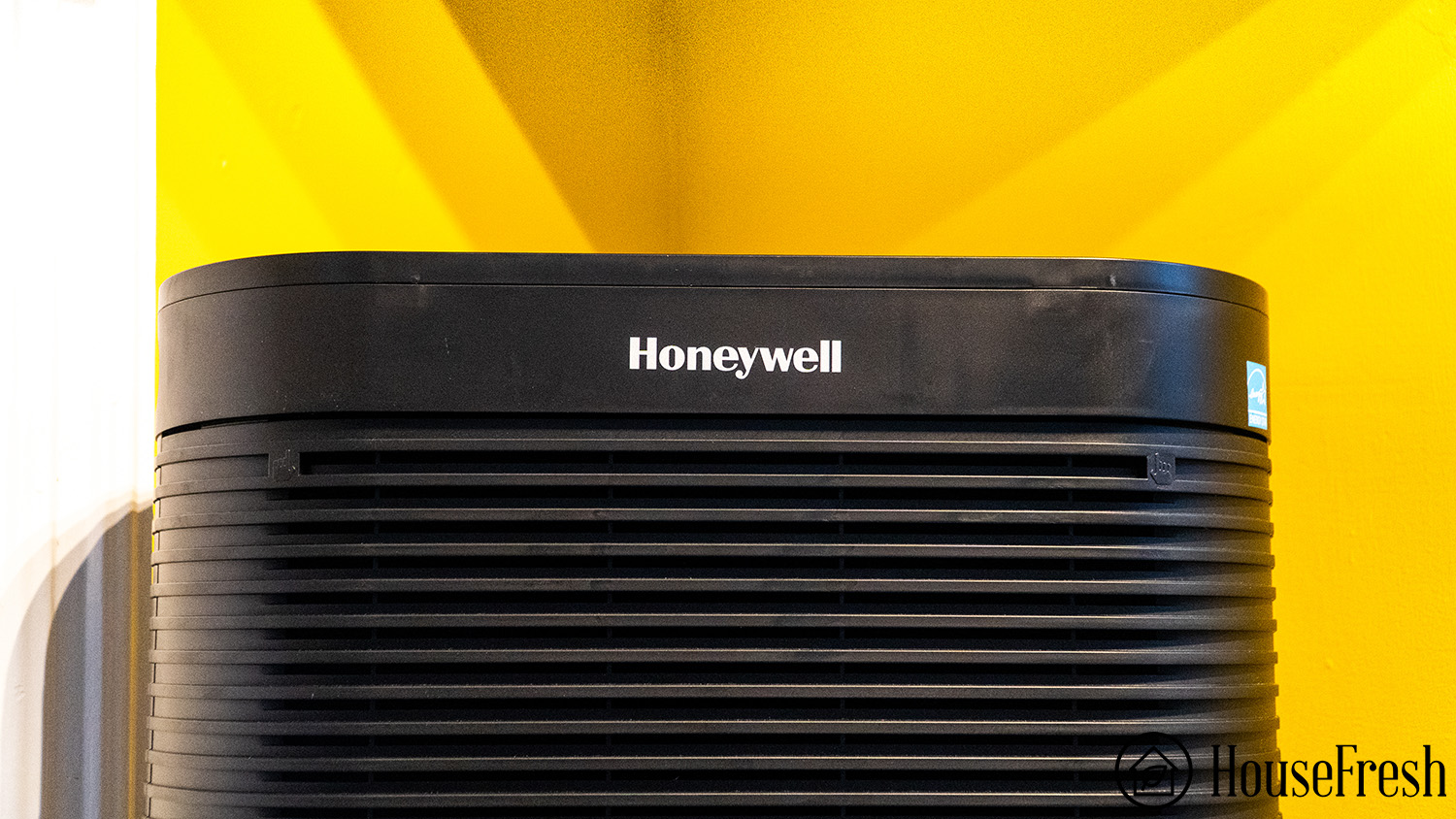 SPECS & FEATURES
---
What to look for when buying a high CADR air purifier
Before taking the plunge on a new air purifier, there are a few things you should consider first.
Does the air purifier use high-quality particulate filters?
Despite how powerful an air purifier is, it will struggle to remove the smallest of pollutants without high-quality filters.
Of course, a high CADR score is a great indication that a purifier will perform well, but it's also wise to look for quality filters. Keep an eye out for certifications such as HEPA 13 or MERV, as these show that a filter has been tested by an independent body.
2. Are you looking for a purifier to help with odors and VOCs?
Clean Air Delivery Rate refers to an air purifier's ability to remove particulate matter, tested against dust, pollen and smoke. If you're looking for a unit to tackle gaseous pollutants such as odors or chemical fumes known as VOCs, then you'll need to double up on filtration, combining a particulate filter with an activated carbon filter, too.
Remember, the more carbon a filter has, the more effective it will be. If VOCs are a key concern for you, look for larger weights of carbon, as found on the Alen BreateSmart 75i, and ensure it uses granular or pellet carbon.
3. Does the air purifier use an ionizer?
Ionizers release negative ions into the air that attach to airborne particles, making them easier to capture.
But in doing so, they can also emit harmful ozone and VOCs along the way. Which is an issue for those with asthma or other respiratory conditions.
This has led to the term Ionizer becoming a bit of a dirty word. Yet the technology is often found on powerful air purifiers as it can enhance performance and boost the unit's CADR score.
Manufacturers often try to rebrand the term to make their units sound innovative and remove any connotation of danger. Whether coined HEPASiltent by Blueair or HyperCaptive from Coway. Although it can improve a purifiers performance, its important to acknowledge the risks.
Each air purifier in this guide comes certified by the California Air Resource Board to produce minimal ozone, which gives users peace of mind. The function can often be turned off entirely, but it's important to realize this will reduce the advertised CADR score.
4. How powerful does your air purifier need to be?
Many people use CADR as a gauge for buying a quality air purifier. After all, the higher the number, the better it will be at removing pollutants.
While there's nothing wrong with this approach, you may find that you will buy a larger unit than you actually require, taking up valuable living space and incurring higher running costs.
It's always advisable to measure the size of the room in which you intend to use the purifier so you have an idea of how powerful it will need to be. Remember that to really reap the rewards, a purifier will have to be able to circulate the air 4.8 times an hour in your specific space.
Use our CFM calculator to see what the minimum CADR your purifier will have to be to make an impact.
Common questions about High CADR air purifiers
Wrapping up
An air purifier that has a higher CADR rating will help clean rooms faster and work to remove pollutants in the air. The most effective purifiers have a True HEPA filter, an Activated Carbon filter, high fan power and low noise levels. You may have other qualities you'd want in an air purifier, like Smart features or sensors that indicate air quality.
Your room size will determine the CADR rating you should look for. For example, the bigger your room, the higher you want the CADR. The price is something you may want to consider as well.
We all have a budget and want to buy the best possible product for the best price.
Any units we have put on this list will do the job. Remember, we have tested them thoroughly, so we can confidently recommend them.
Last update on 2023-11-30 / Affiliate links / Images from Amazon Product Advertising API