Our verdict:

The Levoit Core 600S is one of the best-performing air purifier we have tested, hands down.
The Core 600S cleaned our test room of all particle pollutants generated by incense smoke in less than 15 minutes. This was only two minutes slower than another Levoit unit, the premium EverestAir.
We were so shocked at the numbers that we ran the test twice to ensure it wasn't a mistake. It might be overkill for those of you with small rooms, but for those readers looking for whole-house air purification (or an air purifier for large spaces) for a cent under $300, the Levoit 600S is our number one choice.
With all the Levoit models on the market, why should we choose the Core 600S? I'll tell you why…
With ten years under their belts, Levoit has fast become a significant player in household products. Along the way, their air purifiers have earned quite the reputation for being powerful, reliable and innovative.
Levoit has crammed every piece of its signature technology into the 600S, including VortexAir™, QuietKEAP™, AIRSIGHT™ Plus…the list goes on. But don't get swept up in trademarks. The 600S comes charging out the gate strong for removing contaminants in large rooms.
If you're looking for a powerful unit with smart features and app connectivity at a fraction of the cost of larger units, then the Levoit Core 600S will make a great addition to your home. It offers an excellent level of performance while giving you air quality readings in real time. 
But if smartfeatures aren't on your list of priorities, or maybe you're on a tighter budget, there are similar units in Levoit's arsenal at a lower price, like the Core 400S or the LV-H133 that we included with the 600S in our list of best air purifiers for 1000sqft spaces.
Why You Can Trust This Review

At HouseFresh, we pride ourselves on unbiased, accurate reviews. We buy all the products we review out of our own pockets, allowing us to give you, the reader, our own opinions. If we don't like something, we will tell you.

We also test every single air purifier in our house because we don't like relying on specs and figures provided by the manufacturers' marketing teams. Instead, we have built a testing room in our home, where we test every air purifier we review performing the same job and under the same conditions.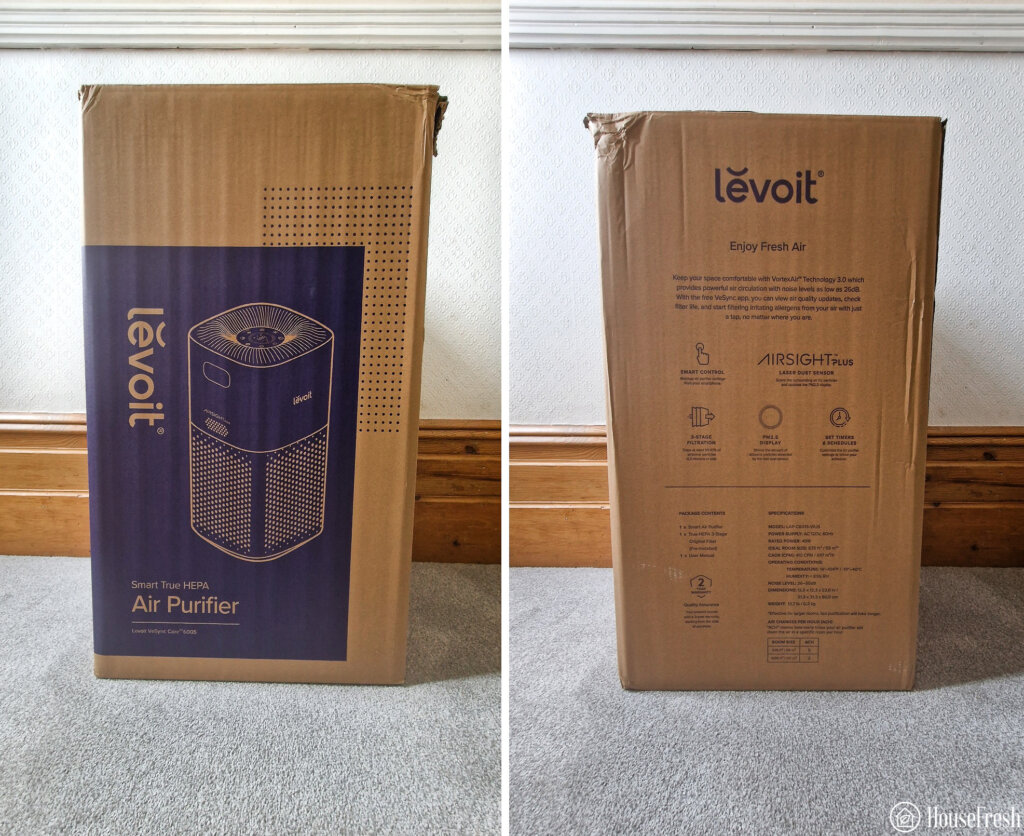 These are the tests we performed before writing this review of the Levoit 600S:

1️⃣ We lit a powerful incense stick inside our 705 cubic ft testing room and set up our air quality monitor of choice (PurpleAir Touch Indoor Air Quality Monitor) to track how fast the Core 600S cleaned the air from pollutants (PM1.0ug/m3, PM2.5ug/m3 and PM10.0 ug/m3) generated by incense smoke.

2️⃣ We plugged in the Core 600s using an electricity usage monitor to record energy consumption levels when running the unit at full power and at its lowest setting.

3️⃣ We used a sound level meter to record noise levels when running the Core 600S at its lowest and highest speeds.

4️⃣ We visualized all this data using Flourish to help us work out how the Levoit Core 600S compares to other air purifiers we have tested in the past, which are in the same range and at the same price point.

That is the only way one can compare units like for like, instead of scoring them based on data provided by the manufacturer.
Intro out of the way, let's get on with this review, shall we?
TL;DR The Lowdown on the Levoit Core 600S
---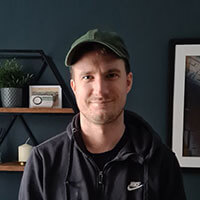 "We had to test this thing twice just to make sure the first results weren't a fluke! I couldn't believe the Core 600S could clean the air in our test room in under 15 minutes but we got the same result both times we ran the air cleaning performance test."

— Danny Ashton, Founder & Senior Writer
---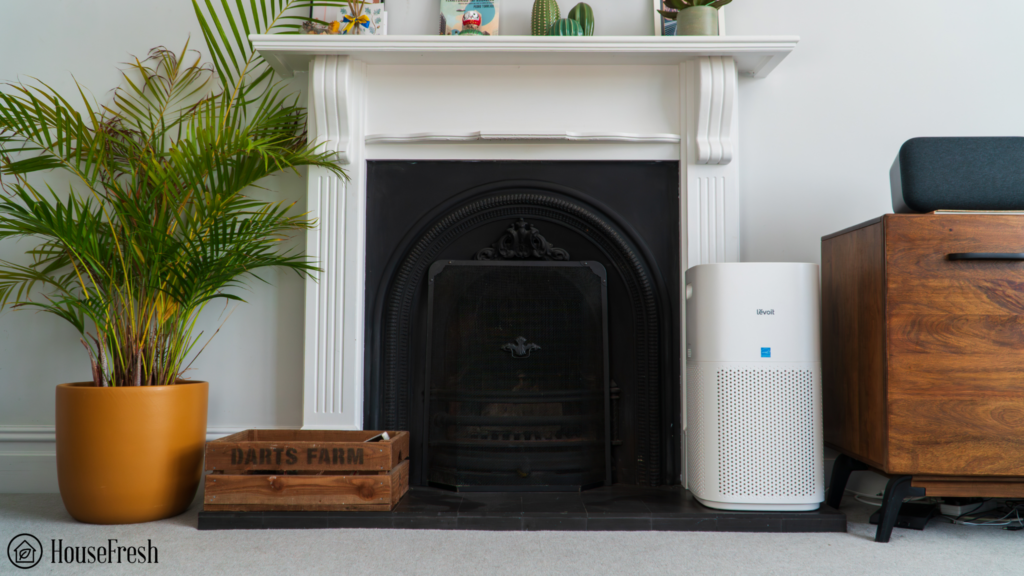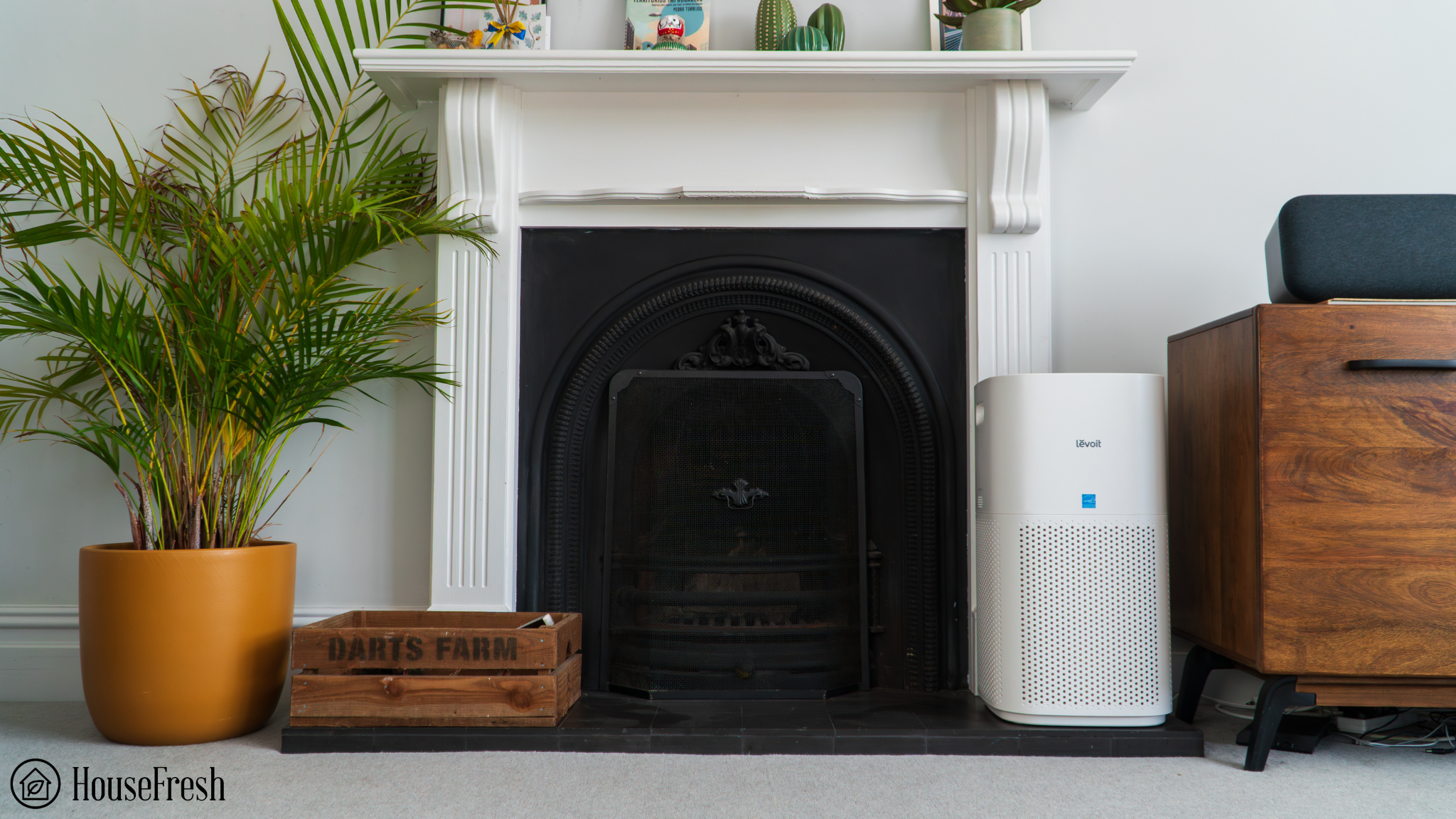 The 600S is a powerhouse for a budget air purifier. It may not be the most attractive unit on the market but if you have a large room that suffers from pollutants, this air purifier will clear them in no time at all.
What We Really Like:
👍 Can be connected to the Levoit app with its in-built Wi-Fi
👍 The motor clears large rooms rapidly
👍 Pulls a low 6.2 watts of power in sleep mode
👍 Easily transportable between rooms as it weighs just 13.7 lbs
👍 CADR is high for a unit for its price point at 410 CFM (697 m³/h)
What We Think Could Be Better:
👎 I wish it came in different colors
👎 The pre-filter can't be removed to clean
👎 The air quality sensor is on the back, so if it's too close to the wall it won't work effectively
The Specifications
The great thing about Levoit is that they make high-performing air purifiers but keep the costs down for consumers. The 600S retails at $299*, which is great value compared to units with similar performances like the Alen 75i or Smart Air's Blast Mini – but with the 600S you're getting all the smart features as standard.
| | |
| --- | --- |
| HouseFresh Rating: | ★★★★★ |
| Time to clean our test room: | 15 minutes |
| Air purifier technology: | H13 True HEPA filter with Activated Carbon |
| Recommended room size: | 635 sq. ft.  |
| Clean air delivery rate (CADR): | 410 CFM (697 m³/h) |
| Dimensions (in inches / in cm): | 12.3 x 12.3 x 23.6 inches (31.3 x 31.3 x 60 cm) |
| Weight (in pounds / in kg): | 13.7 lbs (6.2 kg) |
| Noise level (low – high): | 26 – 55 dB |
| Filter life: | 6 months |
| Warranty: | 2 years |
| Estimated energy consumption: | $51.51 per year |
A Traditional Look With Intuitive Controls and Smart App Functions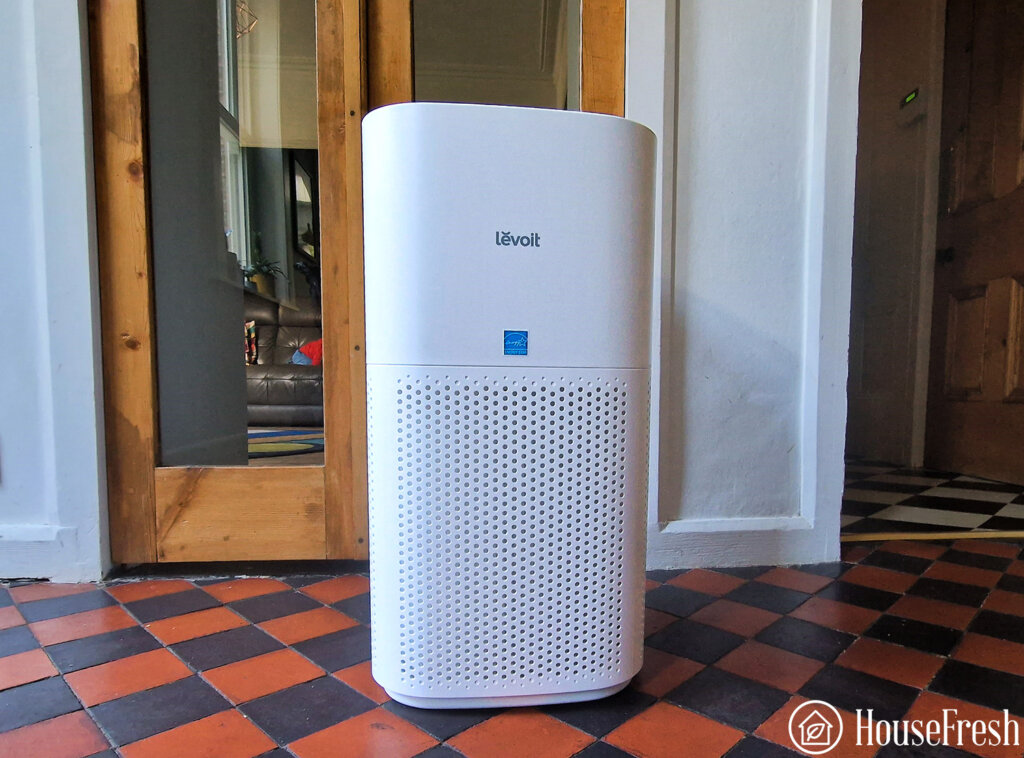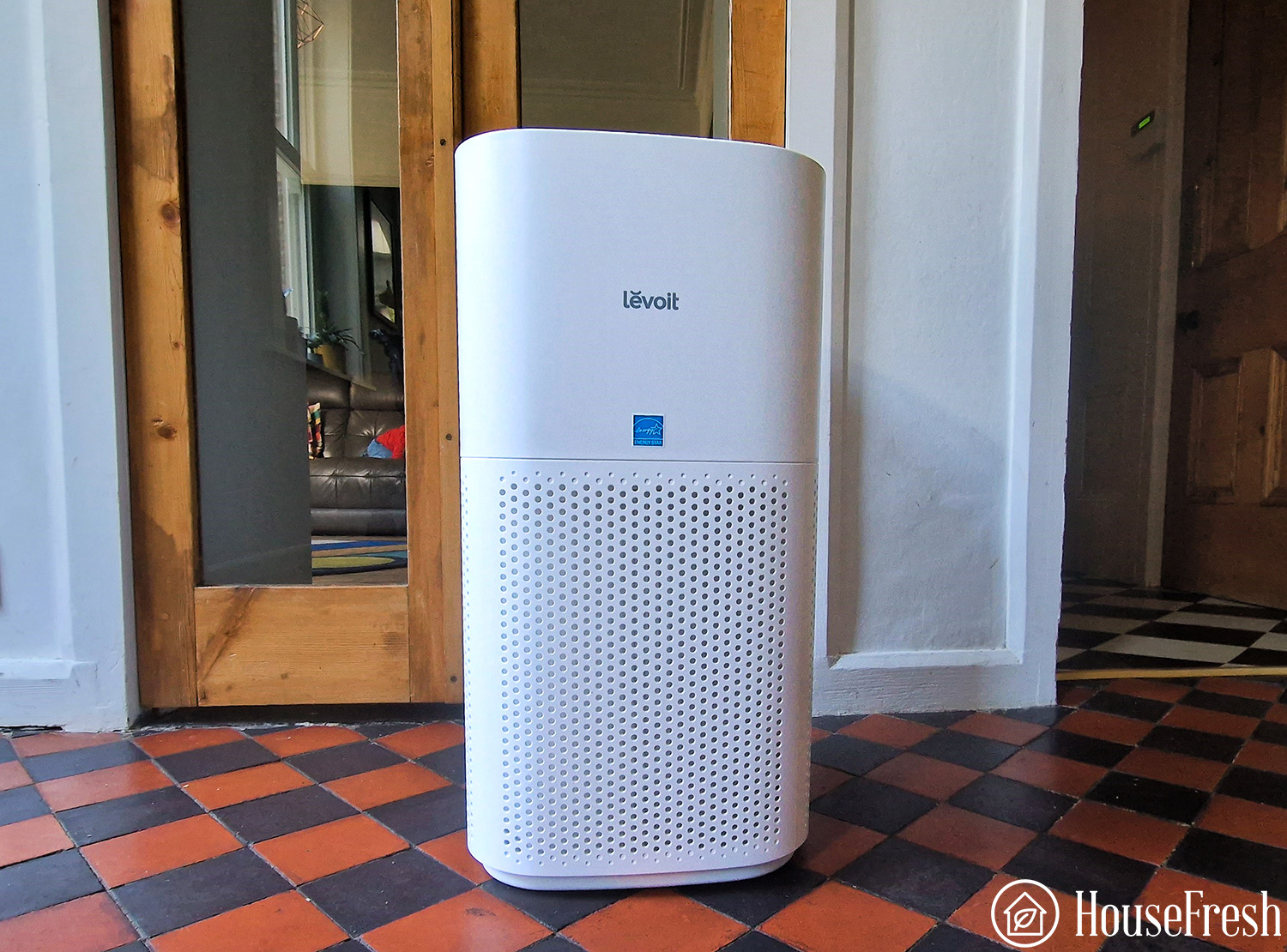 Compared to some of the other units Levoit has to offer, such as the cylindrical Core 300S and 400S, and the elegant, tower-like LV-H133, the Core 600S is a much more traditional rectangular box shape.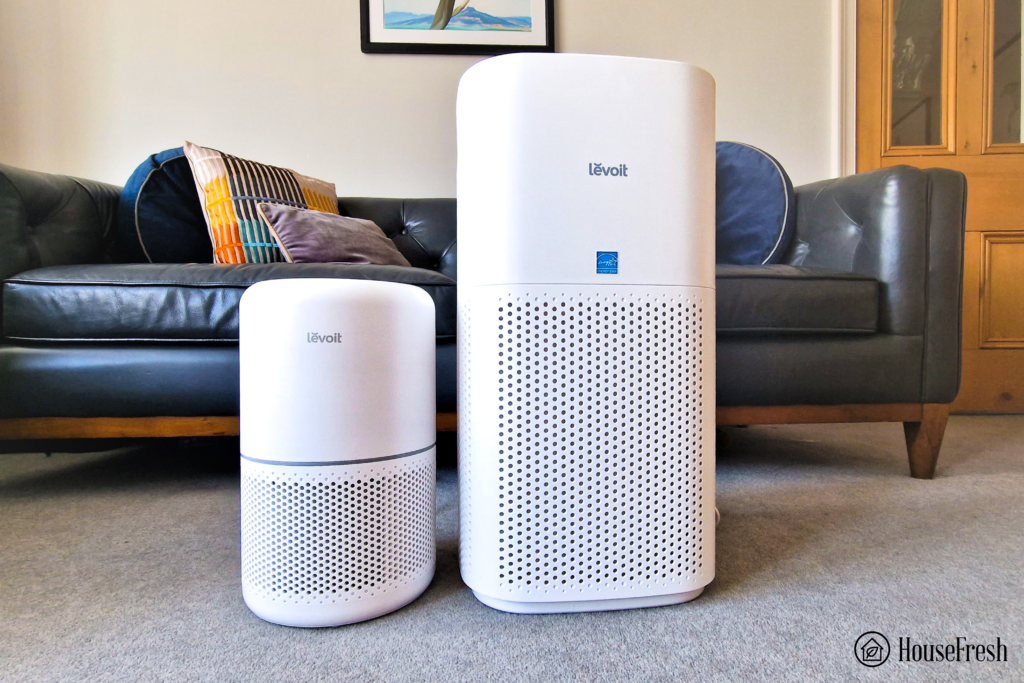 This isn't such a bad thing as it can easily fit into the corner of any room without taking center stage.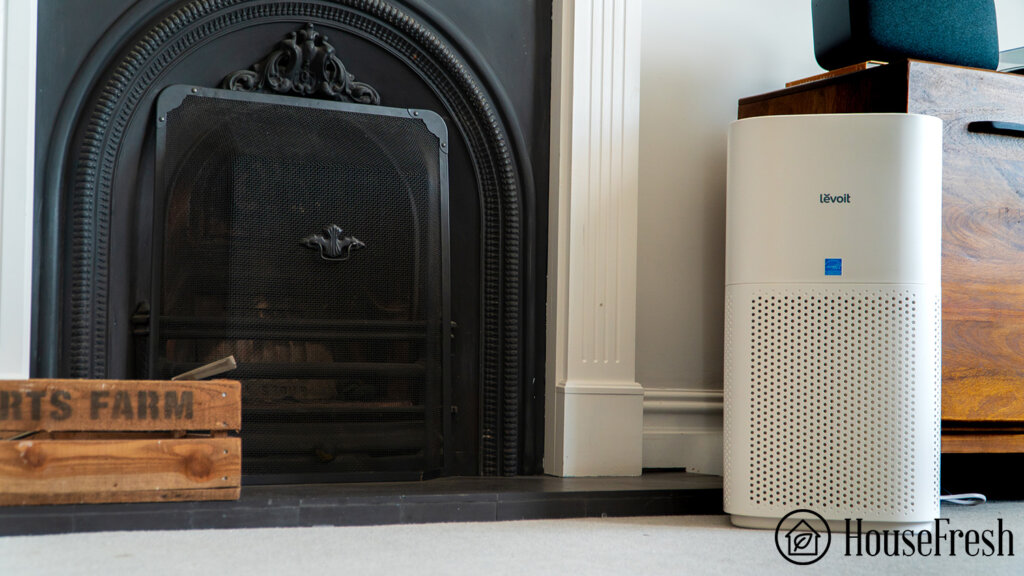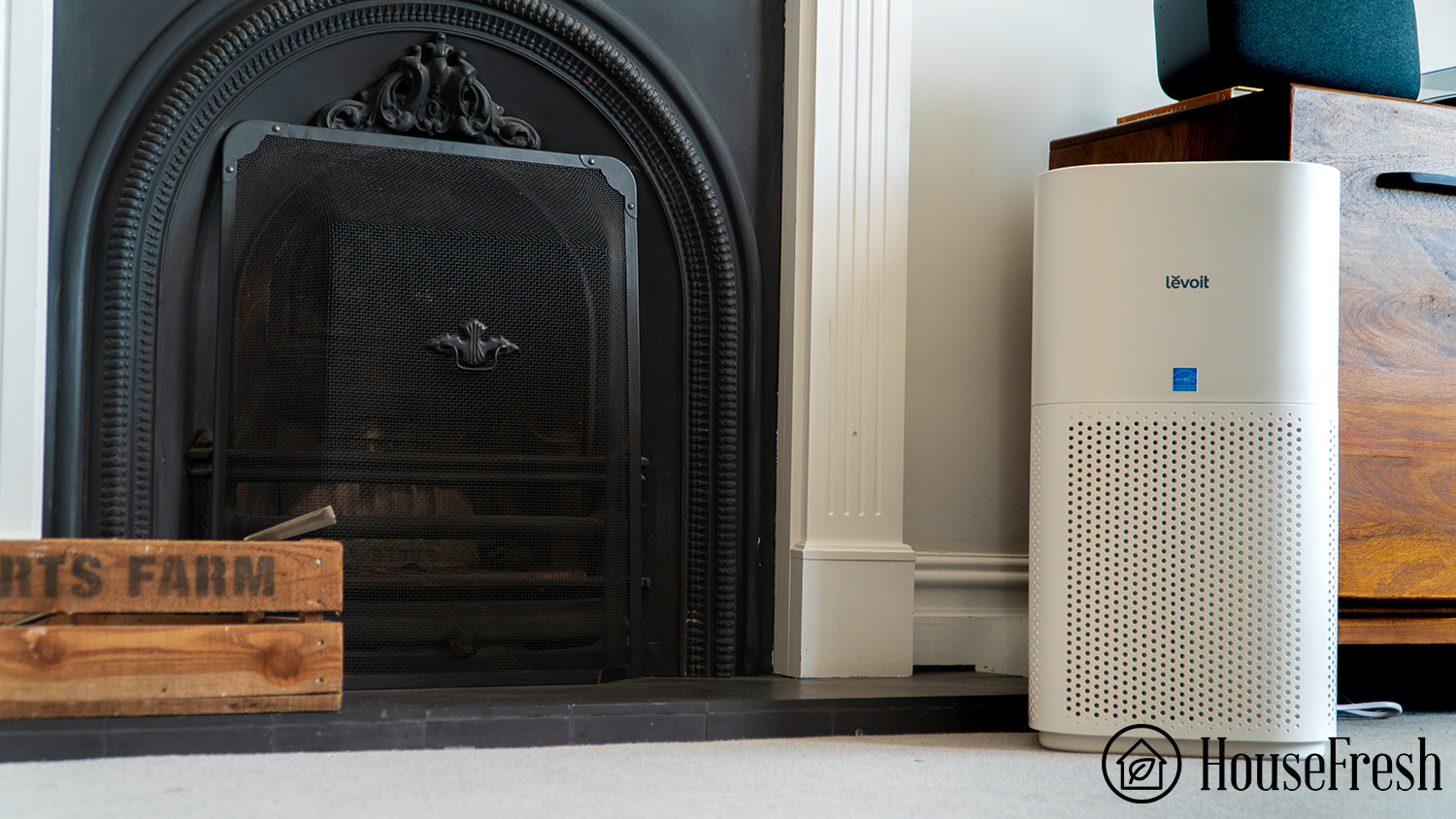 The controls sit on the top of the unit, so you don't need to worry about pulling it out to change settings. This makes it a good unit that you won't need to move out of place whenever you need to access the control panel.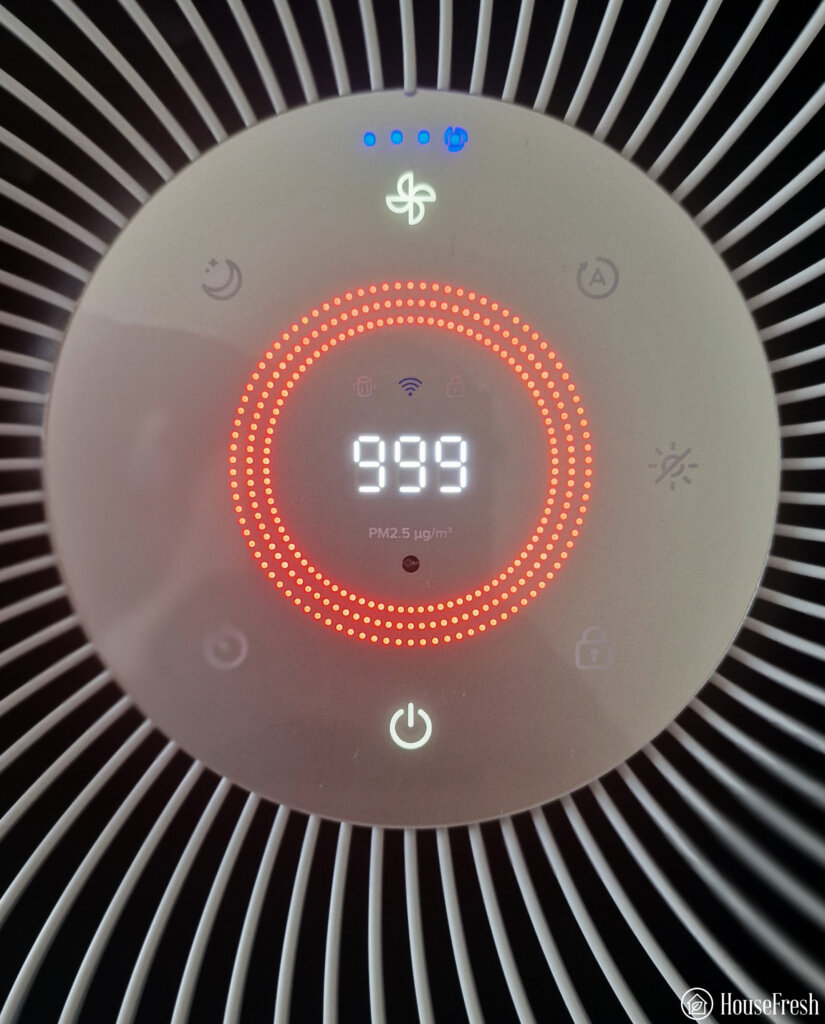 If you've ever used a Levoit air purifier before, you'll be familiar with the controls on the 600S. If you haven't, don't worry. They're very intuitive and easy to operate.
You've basically got seven buttons on the interface:
On/Off – Press and hold for 5 seconds to configure, press and hold for 15 seconds to reset
Timer – Set the timer for anywhere between 1-12 hours
Display lock – Press and hold for 3 seconds to lock/unlock the display
Display lights on/off – Turns all display lights on/off (obviously)
Auto function – Activates AirSight Plus™ smart laser dust sensor which will adjust fan speed automatically based on air quality
Air Quality Indicator Chart
Indicator Color
Air Quality
Auto Mode Fan Speed
PM2.5 Range
Blue
Very Good
Sleep Mode
0-35 ug/m³
Green
Good
Low
36-75 ug/m³
Orange
Moderate
Medium
76-115 ug/m³
Red
Bad
High
>115 ug/m³
Fan speed – Select from 4 speeds; Low, Medium, High, and Turbo
Sleep mode – Switches fan speed to Low and turns off display lights after 6 seconds
As well as the control buttons, the interface contains light indicators for fan speed, Wi-Fi connected, display locked, and a handy light to show when you need to change the filter. It also has a ring of colored LEDs to display the current air quality in your room (see table above) and a numeral display to show the PM2.5 range and the timer.
If pressing buttons ain't your bag or you want to change settings from another location, you can control your unit by connecting it to the Levoit app.
Levoit has made it easy to set up: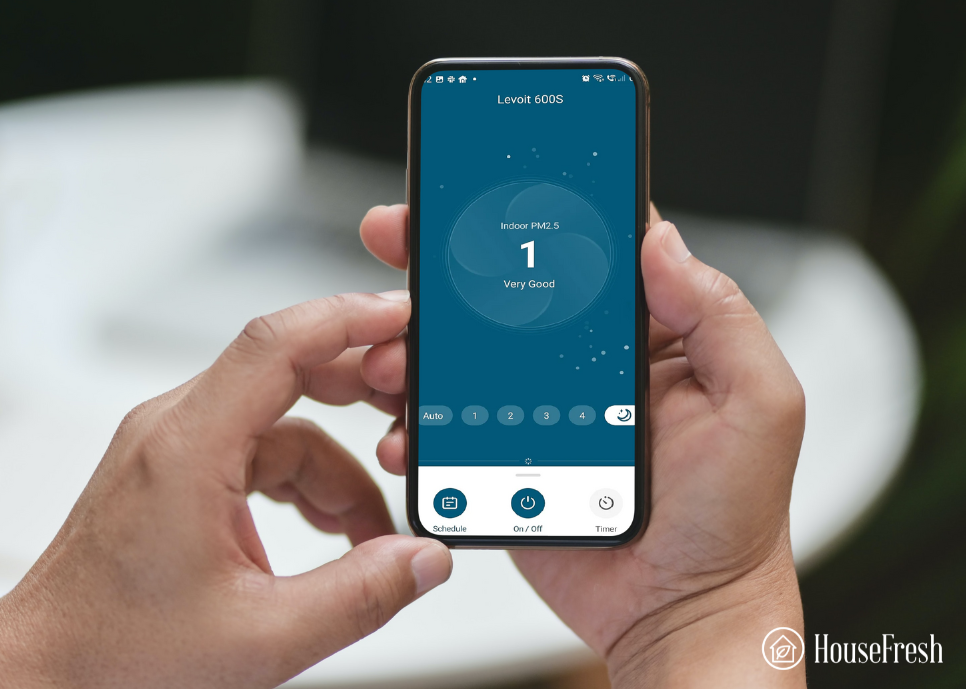 It takes a few minutes to connect so bear with it. And it'll probably need to update.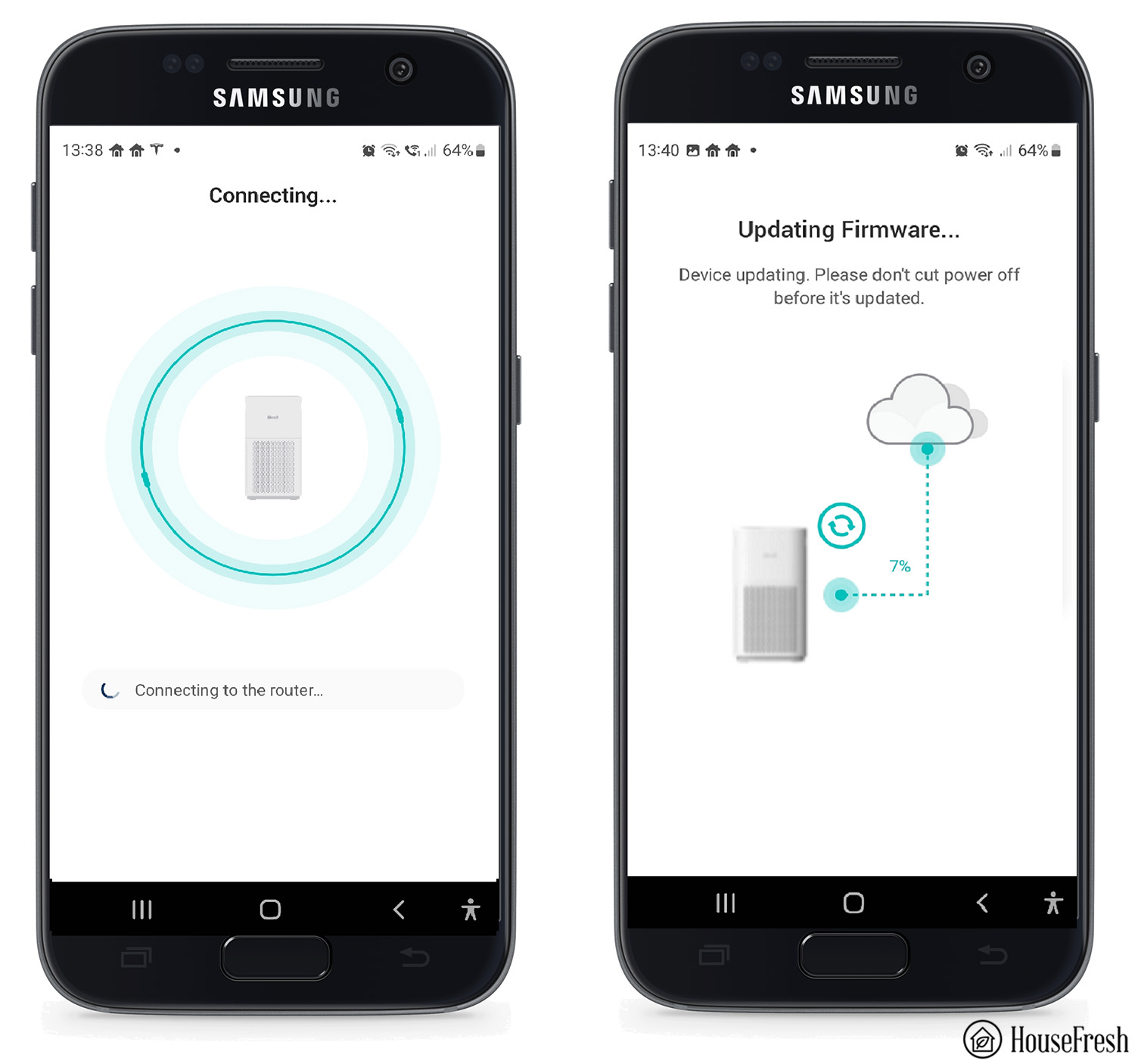 Once your device has been connected successfully, you can select an auto mode and function to suit your needs – even if you're not in the same room as your air purifier.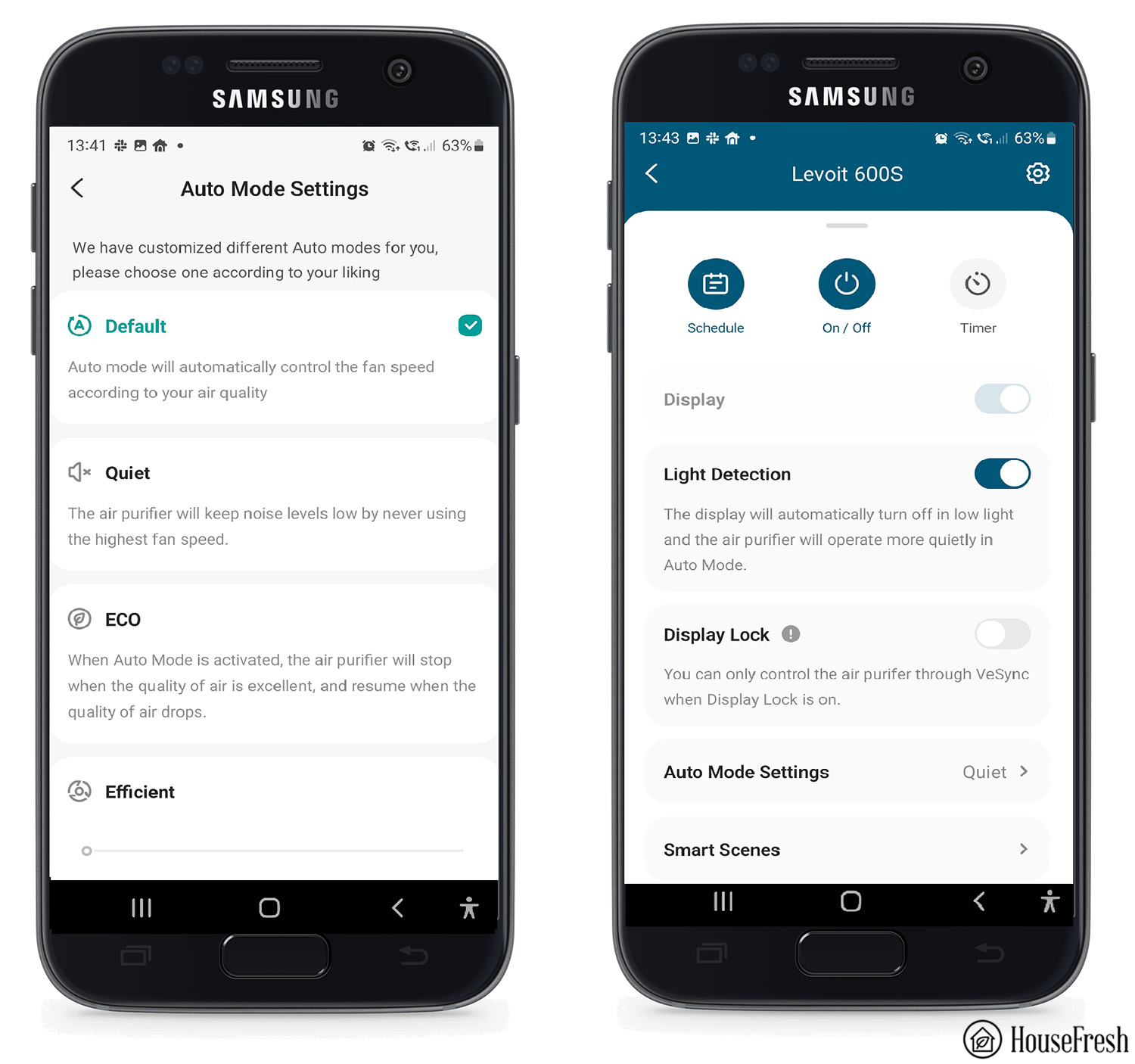 ---
Three-Stage Filtration System
It's comforting that manufacturers are stepping up their filter game, with more brands opting to use H13 True HEPA technology and packed Activated Carbon filters.
Levoit treats us to this high-quality filtration technology in the 600S without charging us an arm and leg for the privilege.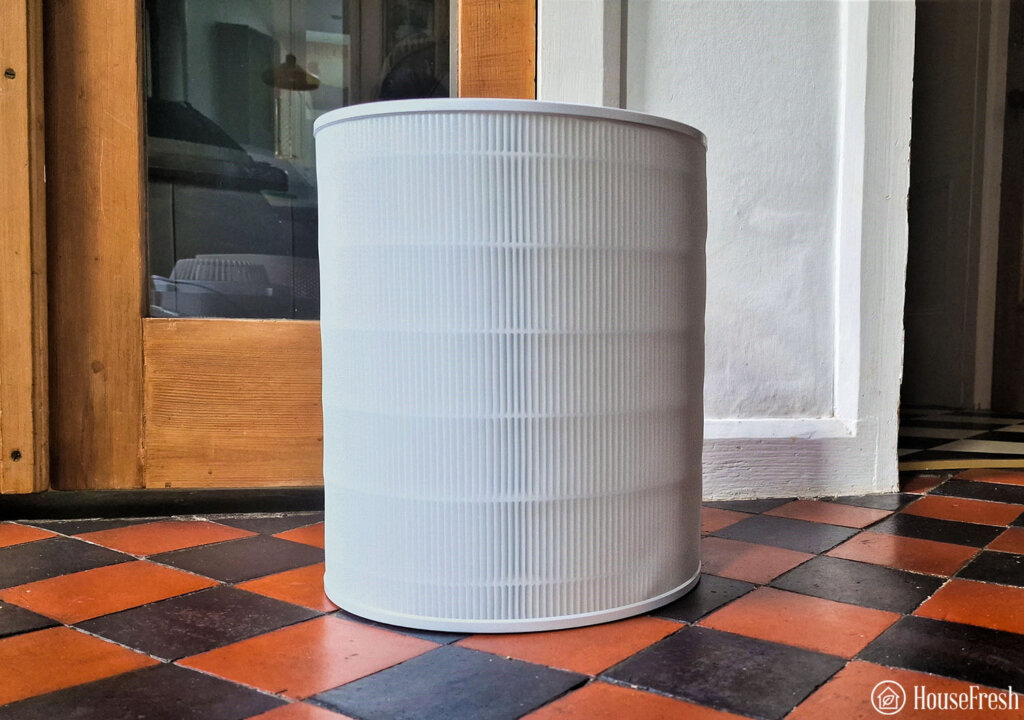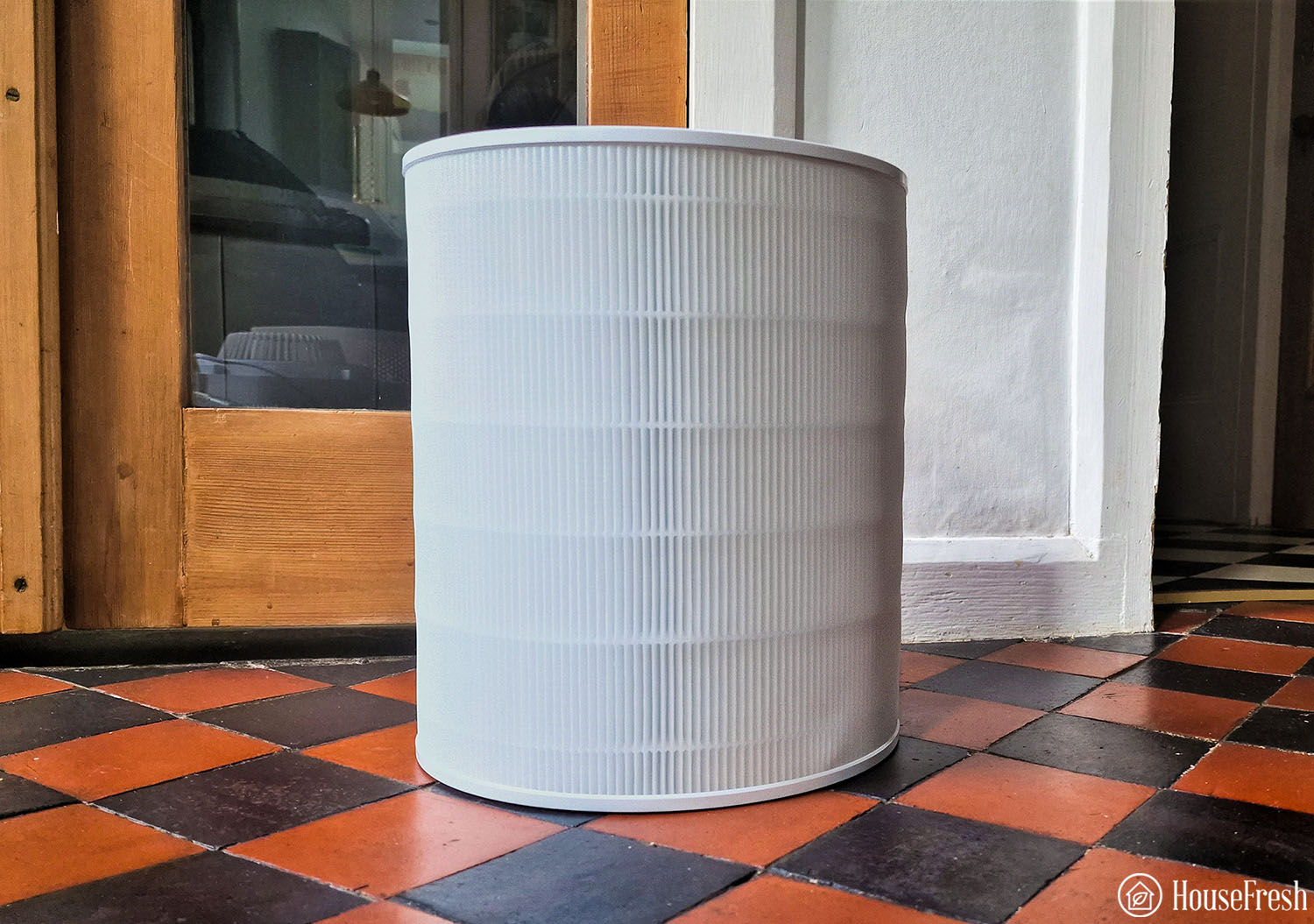 Their three-stage round filtration system includes a pre-filter, H13 True HEPA with HEPASmart technology™, and a custom high-efficiency Activated Carbon filter with ARC Formula™ to eliminate odors. This will take care of 99.97% of airborne particles as small as 0.3 microns, such as dust, smoke particles, pet dander, mold and bacteria.
Levoit doesn't like to complicate things. Like all the Core models, the 600S filter sits comfortably in the belly of the unit, so removing/replacing the filter couldn't be easier:
Step 1: Unplug the unit
Step 2: Place your feet on either side of the base and twist the top portion anti-clockwise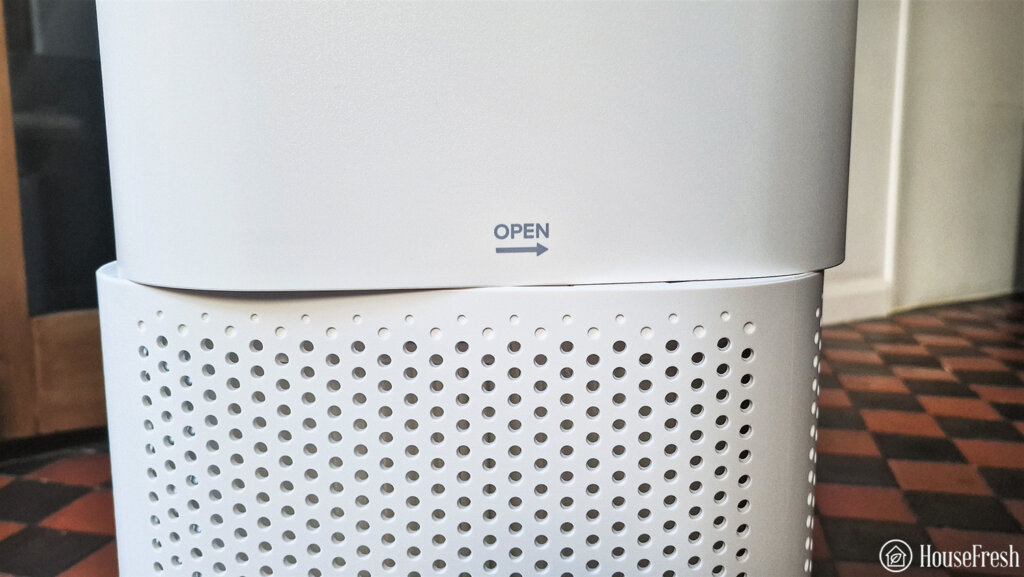 Step 3: Lift off the top portion containing the motor and fan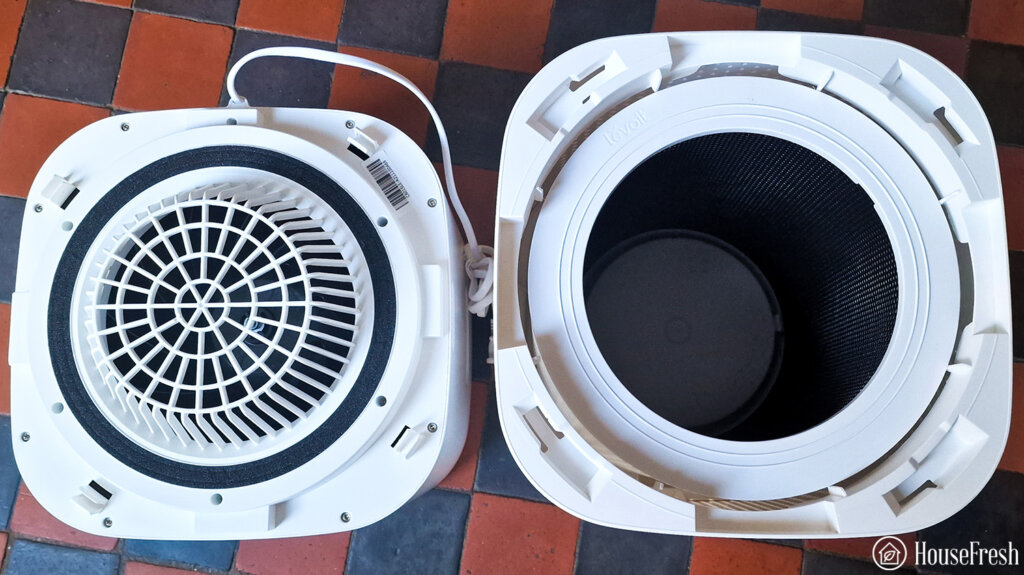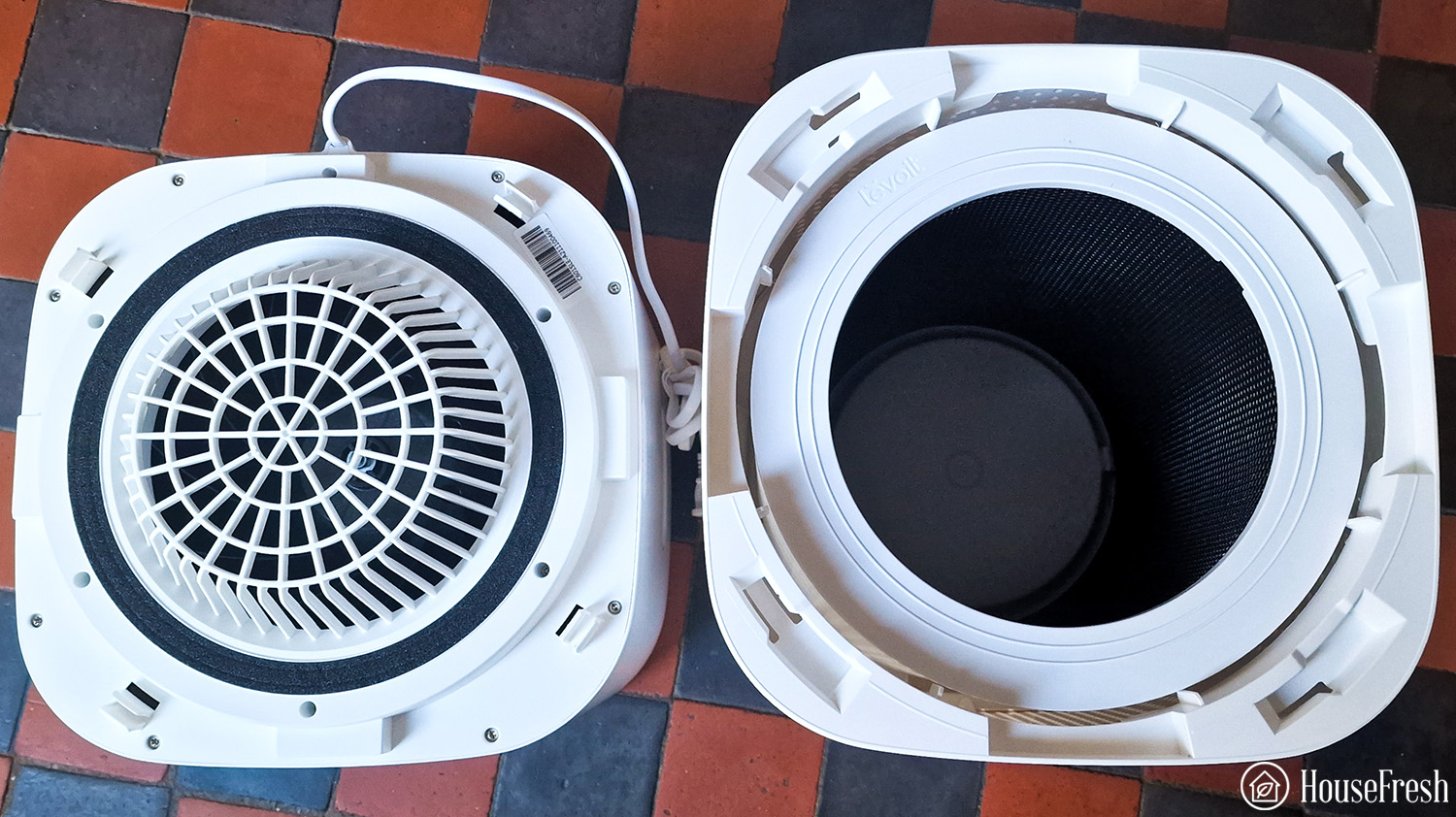 Step 4: Pull the filter upwards to remove
Step 5: To insert a new filter, simply reverse the steps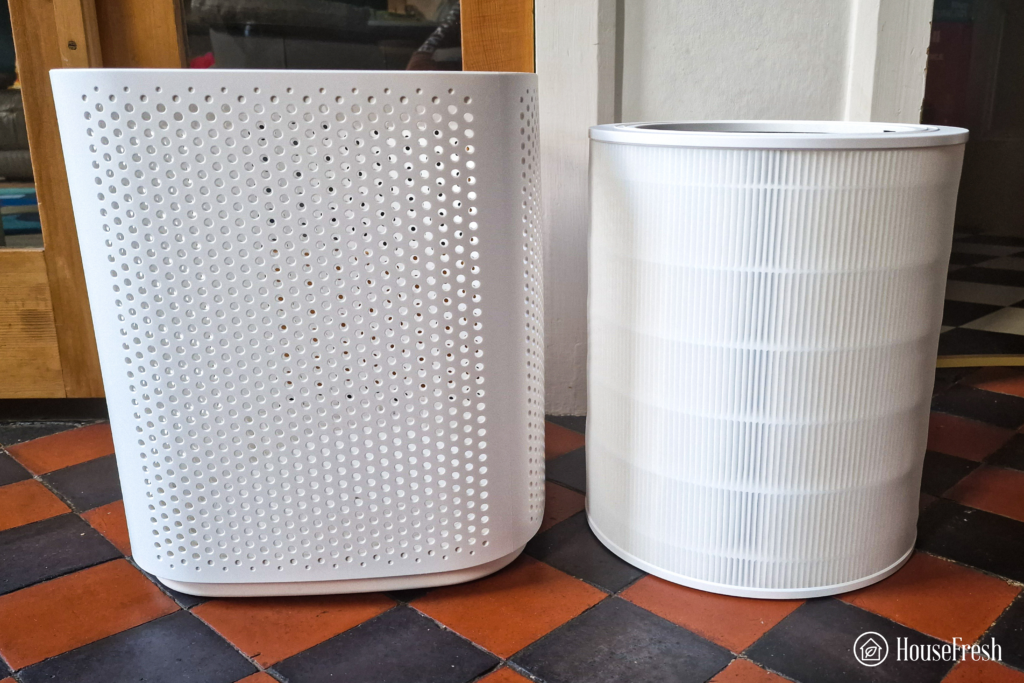 Pro tip: Make sure to remove the plastic covering from the filter before replacing or you will experience some funky smells when operating.
---
The Levoit Core 600S Cleared Our Test Room in 15 Minutes
The Core 600S doesn't just look good, our testing shows that this unit offers excellent air cleaning performance for a fraction of the cost of similar performing units in the market right now. This is the most powerful air purifier we have tested.
When looking for an air purifier, it's okay to consider design, smart features, and budget. But I would argue that the most important factor you need to weigh is whether the device will actually clean the air in your home.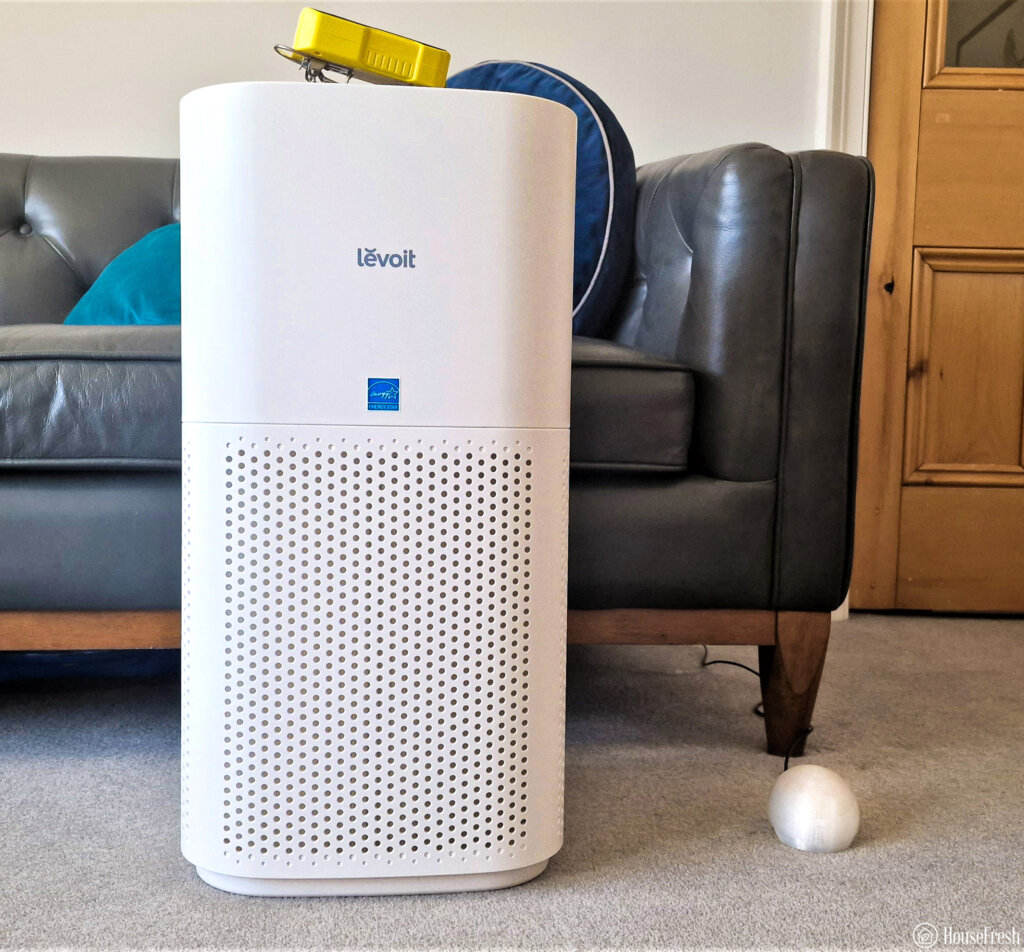 At HouseFresh we put every unit through tests to see how they perform in the real world. But we don't stop there. We also use the data we gather in our homes to measure the products we test against other units to make an informed comparison.
We test all our units in a 705 cubic ft test room by filling it with incense smoke pollution and contaminant and then measuring how fast the air purifier can remove all the pollutants from the air. Now, we're not going to pump our test room with car exhaust fumes or start a wildfire, so to simulate pollution, we use incense sticks and measure the results using the Purple Air Indoor sensor that includes a PMS1003 laser particle counter to track PM1.0ug/m3, PM2.5ug/m3 continually, and PM10.0 ug/m3.
Here's what we found while testing the 600S:
As you can see from the graph, the Core 600s managed to clear our room of contaminants in 15 minutes! For an air purifier at this price, this makes it one of the most effective we've ever tested.
If we compare it to other units we've tested that tackle the same size room, you'll see what you're getting for your money.
Air Cleaning Performance Compared to Other Air Purifiers
In the chart below you can compare the performance of the Levoit Core 600S against the top 10 best-performing units we have tested, as well as the average speed we've recorded across all the air purifiers we have reviewed over the years.
Noise Levels Test Results
For some (me), noise levels are a big factor when choosing the right air purifier. I don't want it to be noticeable when watching a movie or trying to sleep. Luckily the 600S didn't let me down.
At 26 dB on its lowest fan speed setting, you'll only know it's on if you sit with your ear to it. On high, it can reach 55 dB which is noticeable and may knock your concentration. But on that high fan speed, it clears rooms pretty darn fast, so you won't need it on for long. 
---
The Cost to Run a Levoit Core 600S For a Year: $151.50
Running a Levoit Core 600S for a full year without turning it off would set you back by $151.50. This is within the expected costs compared to other units with a similar CADR rating and performance:
As you can see, the cheapest air purifier to run in this performance bracket is another Levoit unit: the EverestAir. You can read our full review here if you're interested in learning more about it.
1. Electricity costs = $51.51
When we budget for electrical equipment, we often forget to consider how much it will cost to run. With the ever-rising cost of electricity, this must be a serious consideration when buying an air purifier. Luckily, most air purifiers these days are energy efficient, but it's best to know annual running costs to factor into your household budget.
The 600S has been certified with an Energy Star rating, showing that the unit has been tested and deemed energy efficient. 
At full power, this unit only pulls 49 watts of electricity from your sockets, and on low, just 6.2 watts. This is low when you compare it to other models of the same size like the Honeywell HPA300 (which consumes 87 watts on full) or the Molekule Mini (which has a fraction of the performance of the 600S and pulls 64 watts in airplane take-off mode).
According to our calculations, running the Core 600S all day every day, would cost you around $51.51 per year. Bear in mind that having this unit on 24 hours per day, 365 days per year would be EXCESSIVE for most people.
2. Filter costs = $100
Along with energy costs, you'll need to consider replacement filters. 
The life of a replacement on the 600S will set you back around $50* and needs to be replaced every 6 months. Depending on how hard it's working, you can prolong the life of your filter by regularly cleaning the pre-filter. This is most effective when vacuumed or cleaned underwater (just ensure it's dried thoroughly before returning it).
HEPA filters are most effective when they're clean and new. As they trap airborne contaminants, they get dirtier and, therefore, less effective. If you don't replace the filter when indicated, you'll risk the air in your home not being cleaned at all, rendering all this effort…useless.
You can easily find replacement filters from Levoit or Amazon. As the 600S is a relatively new model, I've yet to see any replacements made by other brand names, but when I do, I'll update you.
Technology
H13 True HEPA Filter with Activated Carbon Filter
H13 True HEPA Filter, and high efficiency Carbon Filter
Technology
H13 True HEPA Filter with Activated Carbon Filter
Technology
H13 True HEPA Filter, and high efficiency Carbon Filter
---
Bottom Line
Levoit has honed all their experience from previous units to give us one of the best-performing budget air purifiers on the market today. Their work to make their Core line the strongest contender in the air purifier market is paying off for everyone involved.
As well as outstanding air cleaning performance, the Core 600S has enough smart functions to satisfy today's tech-heavy consumers. That said, it's worth noting that even though the Levoit app is easy to use, there are better air quality apps from other brands.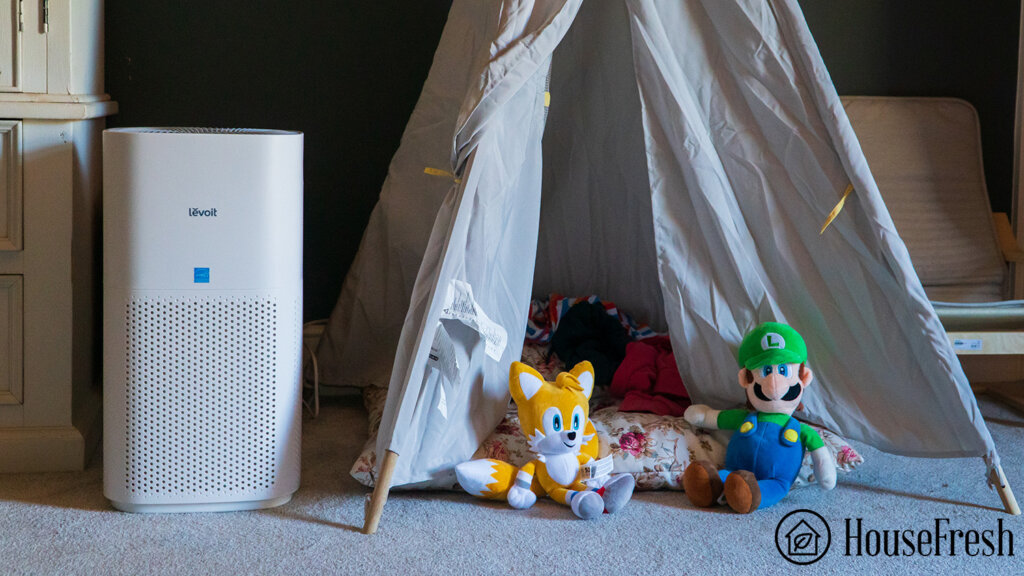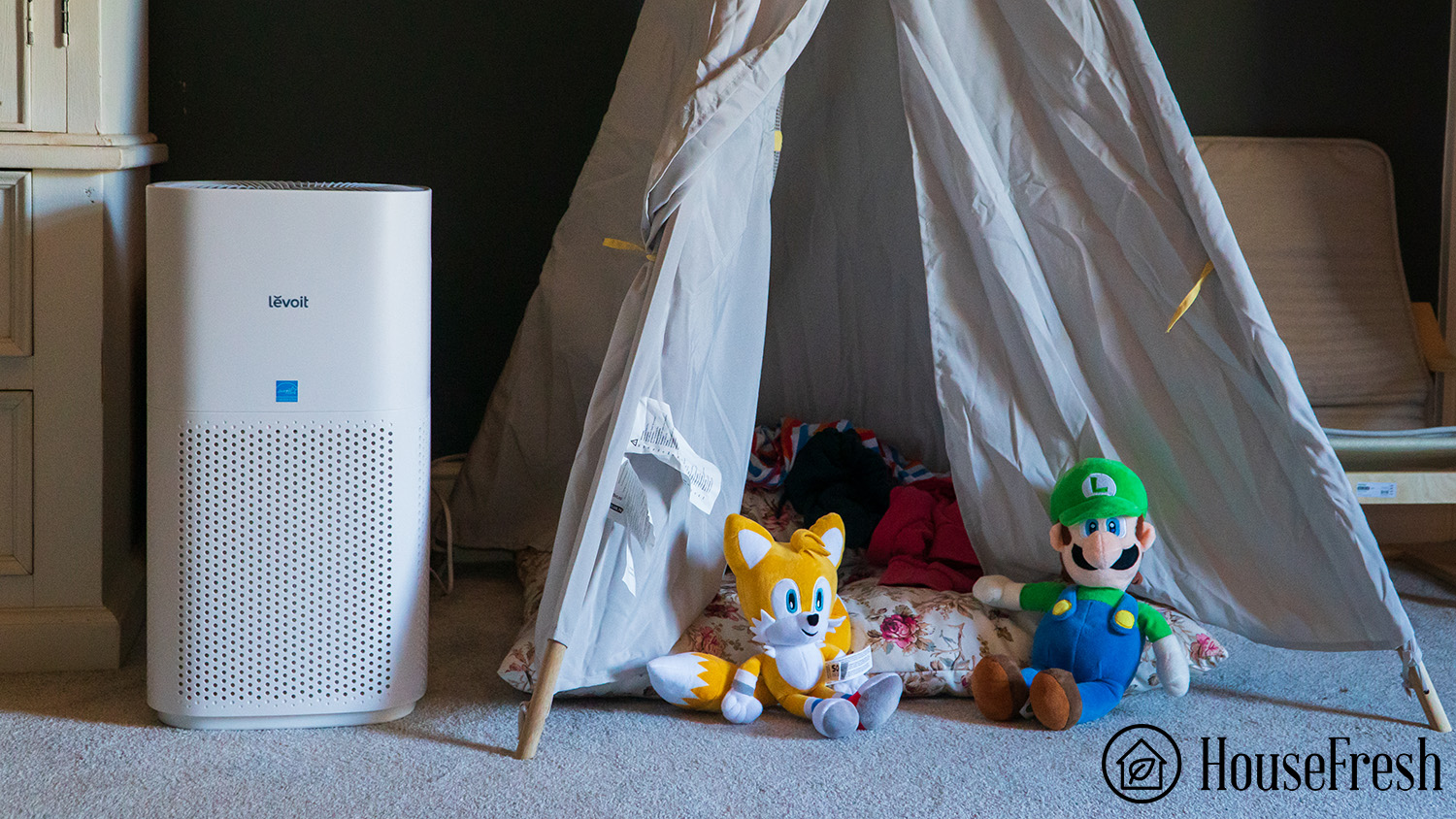 I think Levoit needs to step up its game when it comes to this unit's design, as the white box just doesn't cut it for the modern home. But this is something most people won't care about – and in some cases, they will prefer the Core 600S over other shinier units because aesthetics are a personal thing.
All in all, you can't argue with that price and that level of performance. The Levoit Core 600S is our top unit for medium to large spaces.
---
SOURCES
We calculated the monthly energy consumption costs with the help of the Department of Energy's appliance energy calculator. We calculated yearly costs associated with running the Levoit Core 600S for 24hs a day for 365 days. We chose to run this calculation utilizing the U.S. average utility rate, which is $0.12/kWh. Prices are correct as of June 2023.
Last update on 2023-09-22 / Affiliate links / Images from Amazon Product Advertising API