Air purifiers used to be nice gadgets for those who could afford them. But COVID-19 changed everything.
Since 2020, there has been an explosion of interest in devices that can clean airborne particles from the air. In addition to this, reputable organizations such as the Centers for Disease Control and Prevention and the World Health Organization have stated that portable air purifiers can be an excellent tool for improving ventilation indoors and removing harmful airborne particles from the air.
All this to say that everyone is much more aware now of how the air we breathe can impact our health and that of our families and communities. This, in turn, has led to online marketplaces such as Amazon and eBay becoming flooded with cheap units that promise to do it all for a quarter of the price.
After testing over 50 air purifiers in the last two years, I am here to tell you that not all cheap air purifiers are created equal.
I used the data we collected from our tests to build a shortlist of solid air purifiers that will not cost you an arm and a leg to buy and to run in the long term.
That's right, I didn't just focus on upfront costs. When choosing the best budget air purifiers, I did the math to determine how much it could cost to run each unit across 12 months, including energy consumption and filter replacement costs.
Staff picks: Top 3 budget air purifiers
If you don't have time to read our full article, you'll find our top recommendations in the table below.
Let's do this then. These air purifiers will give you the best bang for your buck when looking at the ratio of air cleaning power to money spent:
1. Best overall: Levoit Core 300 ($99 upfront + $107 per year)
One of the best units in terms of air cleaning performance per $ spent, the Core 300 is a great choice for those who don't care about smart functions.
The Levoit Core 300 changed the budget air purifier game forever when it arrived on the scene. Back then, budget air purifiers were useless or had ionizers that could actually make things worse by adding dangerous ozone to your air.
Levoit brought an air purifier capable of 145 CFM for $99.99 to market. Previously, you could get 100 CFM with the Honeywell HP100, but now you can get 1 CFM for 68 cents. Our performance test cleaned our test room in 40 minutes of particles measuring 1 micron or less.
Keeping the air clean no longer needs large, costly devices beyond most American households' budgets. Levoit, we salute you!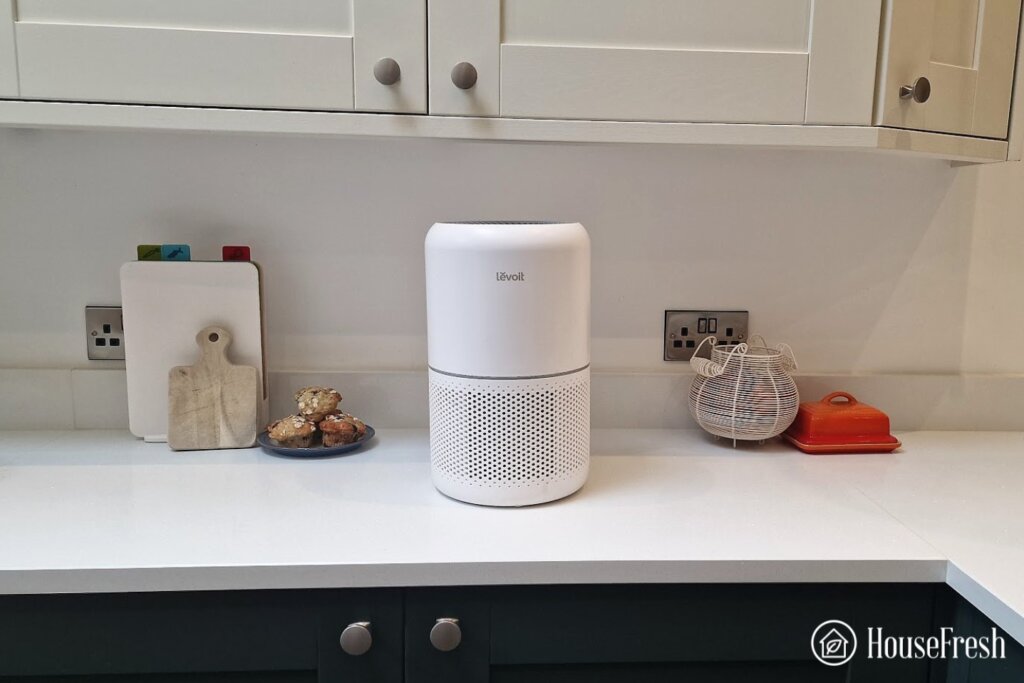 SPECS & FEATURES
2. Best for small spaces: Levoit Core Mini ($49.99 upfront + $89 per year)
At less than $50, it's one the cheapest air purifiers we have tested and does an excellent job of cleaning the air.
It's still a small unit, so bear in mind that it will not be suitable for rooms bigger than 178 sq. ft., but it's still powerful enough for a small space like a car, an RV, or a campervan.
The Core Mini's power usage stood out in our testing, with only 6.4 watts pulled at its highest speed, equating to less than $20 a year in electricity costs if you used it daily. You will be disappointed if you try to use this small purifier in a larger room — it took one hour and 53 minutes to remove all the pollutants in our relatively small office with large ceilings. But if you are looking for a way to clean the air in your RV or campervan, nothing on the market can provide the level of air cleaning from such low power usage.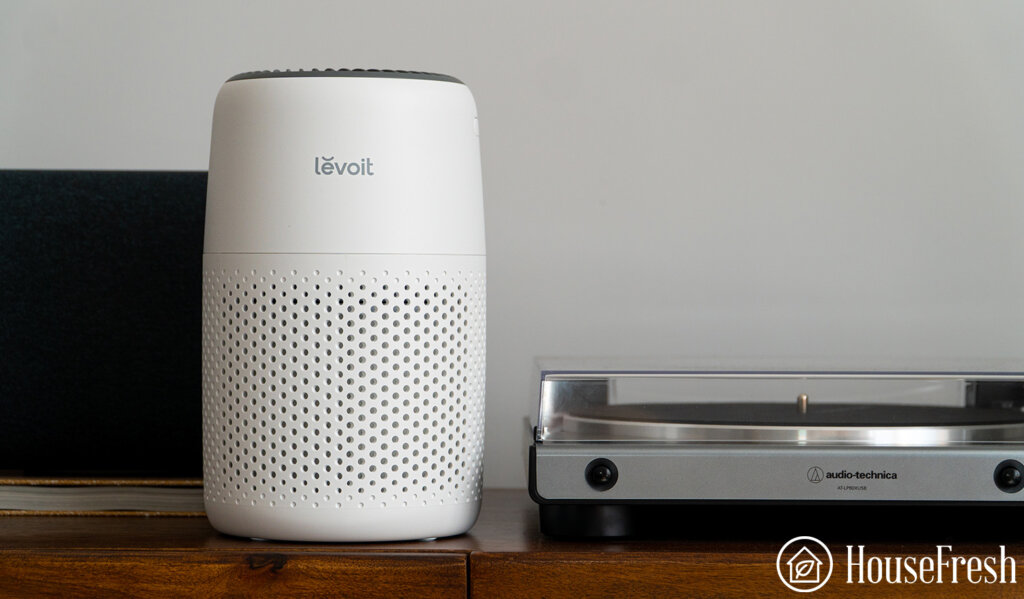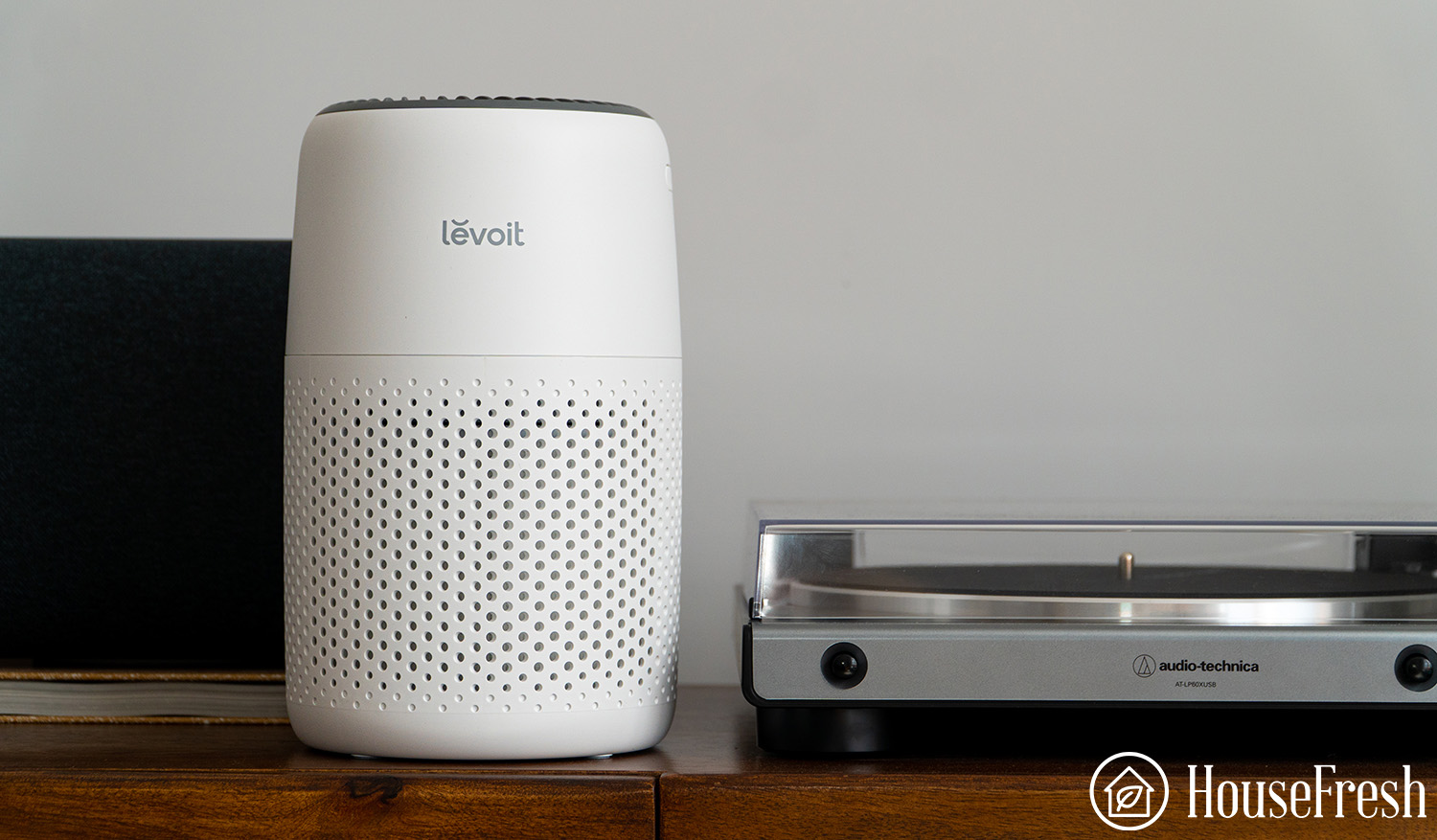 SPECS & FEATURES
3. Best for medium-sized rooms: TaoTronics TT-AP003 ($99.99 + $65 per year)
The performance of the TaoTronic AP003 is better than the 33 minutes we saw with the Levoit Core 400S, which is $219.
The TaoTronics TT-AP003 is a game changer in budget air purifiers. Sold directly, it goes for $79.99 and has a CADR of 384 m³/h/226 CFM, similar to the Coway AP-1512 and Winix 5300, which cost nearly $200.
With a CADR cost of 35 cents per 1 CFM, this is the ultimate budget air purifier as of Spring 2023. When we tested this unit in our home lab, we found that it could remove all pollutants in 29 minutes, matching the manufacturer's CADR results.
The cherry on top for the budget unit is that it also comes with an onboard sensor that gives the same pollutant levels for PM2.5 and PM10 — we usually see such extras on units that cost upwards of $300.
I'm not sure how Taotronics made such a great unit at such a low price, but as a consumer, I'm not complaining, and I'm sure the other air purifier manufacturers will need to up their game.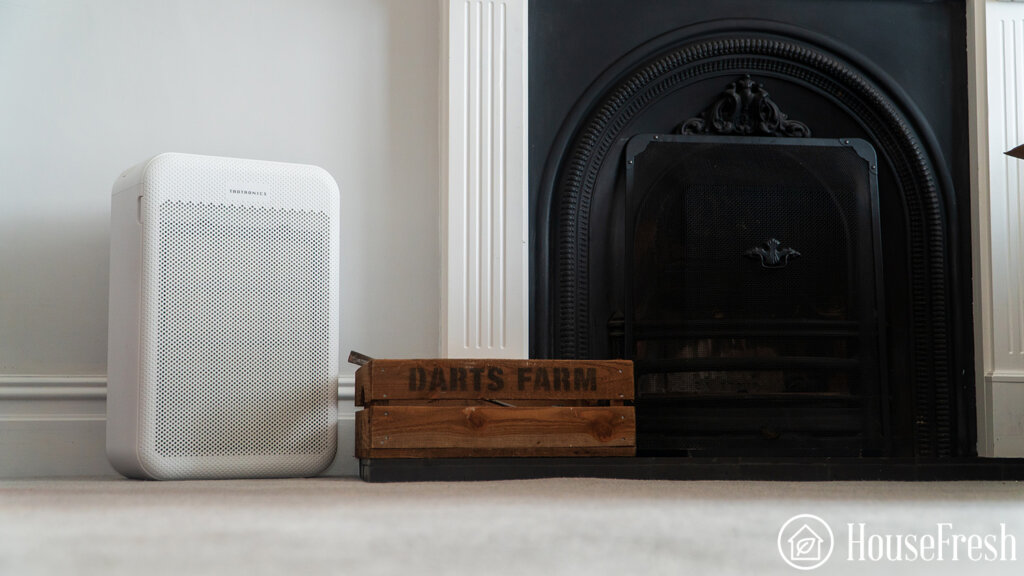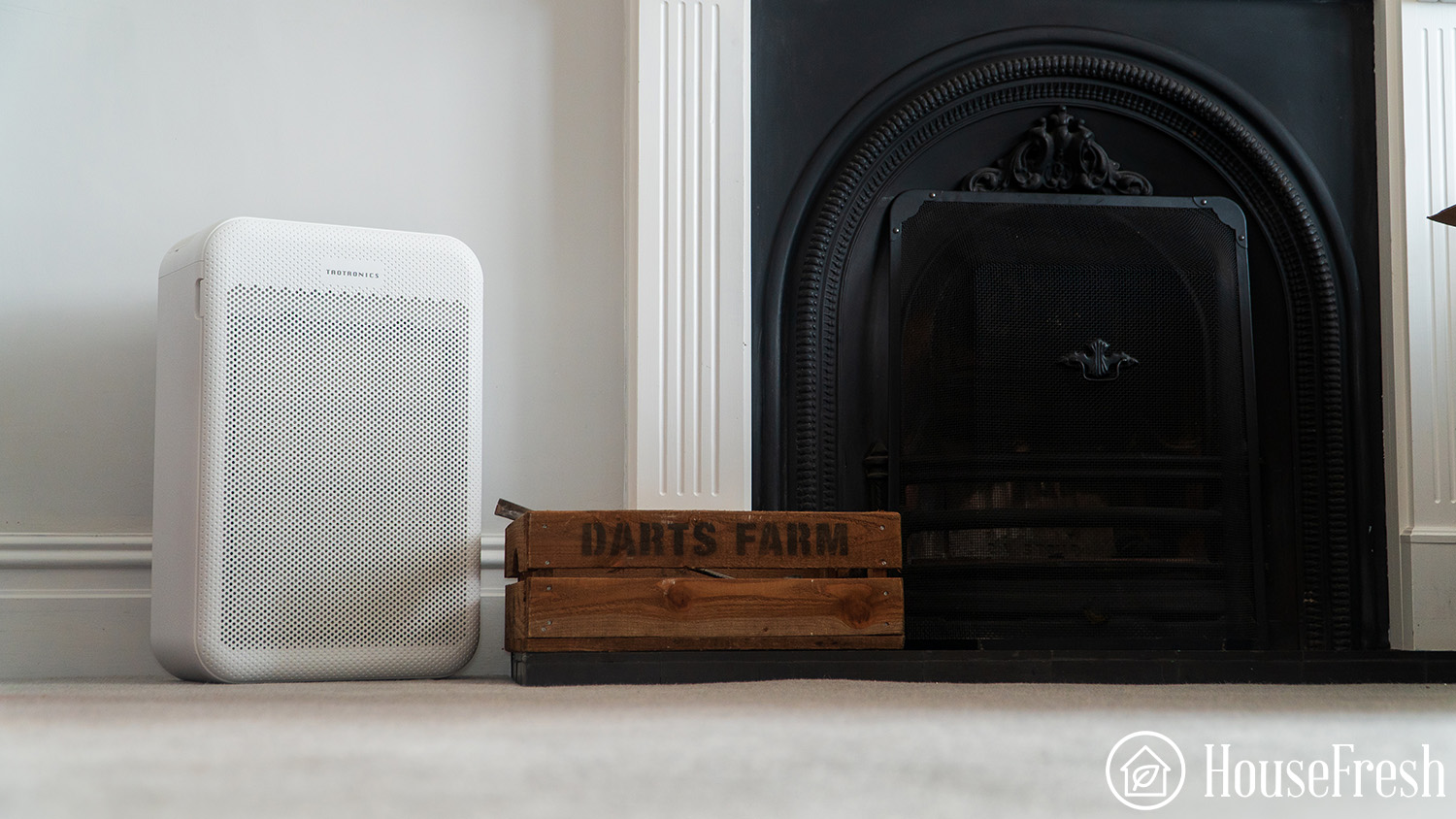 SPECS & FEATURES
4. Best DIY option: Corsi-Rosenthal Box ($80 upfront + $95 per year)
For around $80, you can buy everything you need to build your own air purifier — the Corsi-Rosenthal Box performs as well as many of the highest-rated units we've tested.
If you have a box fan and some extra HVAC filters, you might be able to get an air purifier running in your home without spending a thing. The Corsi-Rosenthal box requires you to build your device with the help of duct tape and cardboard.
When we got to test this air purifier in the same test we use for all purchasable air purifiers, it cleaned our test room in 25 minutes of particles sized 1 micron or less. This was the same level of particle removal speed as the $900 IQAir Healthpro Plus, so it's not too shabby for something you can build yourself from easy-to-find parts.
For those needing an air purifier as quickly as possible, the Corsi-Rosenthal Box is the best solution out there, and that's why it is our top recommendation for the best air purifier for wildfire smoke.
SPECS & FEATURES
5. Levoit Core 200S ($89.99 upfront + $83 per year)
If you are looking for a smart air purifier for a small bedroom, the Core 200S is a unit that is well worth considering.
The Levoit Core 200S is the smallest model in the core series that comes with smart features normally only found in bigger units. Its performance lies between the Core Mini and the Core 300s, and it cleaned our test room in 61 minutes compared to the much larger Core 300S, which did it in 40 minutes.
This is the cheapest air purifier on this list that has app support. This means the Core 200S is a good choice for those who want to schedule the air purifier before bedtime or when you are out at work.
As you would expect with a smaller unit, it doesn't pull too much power, with a max of 28.82 watts at its highest speed.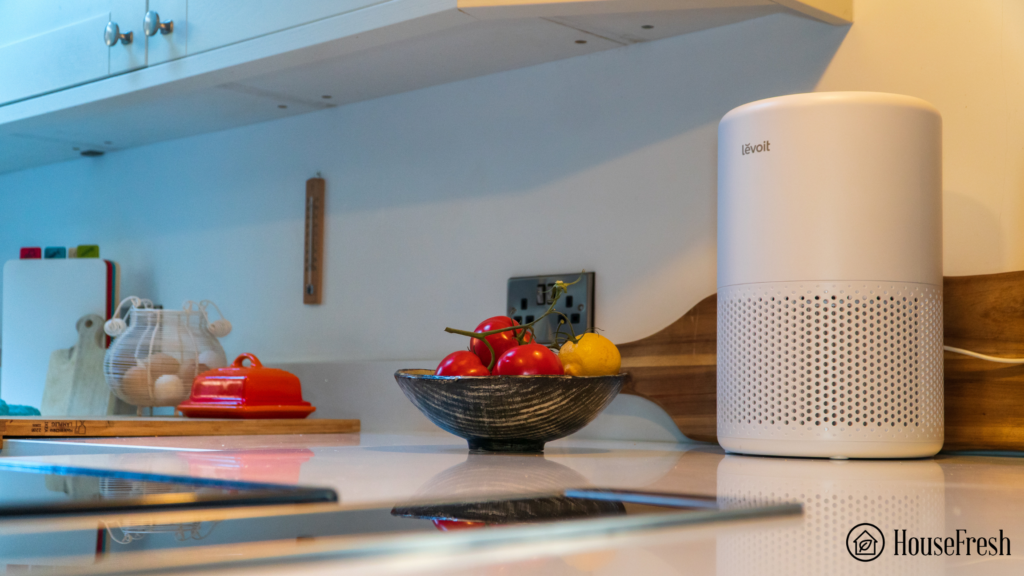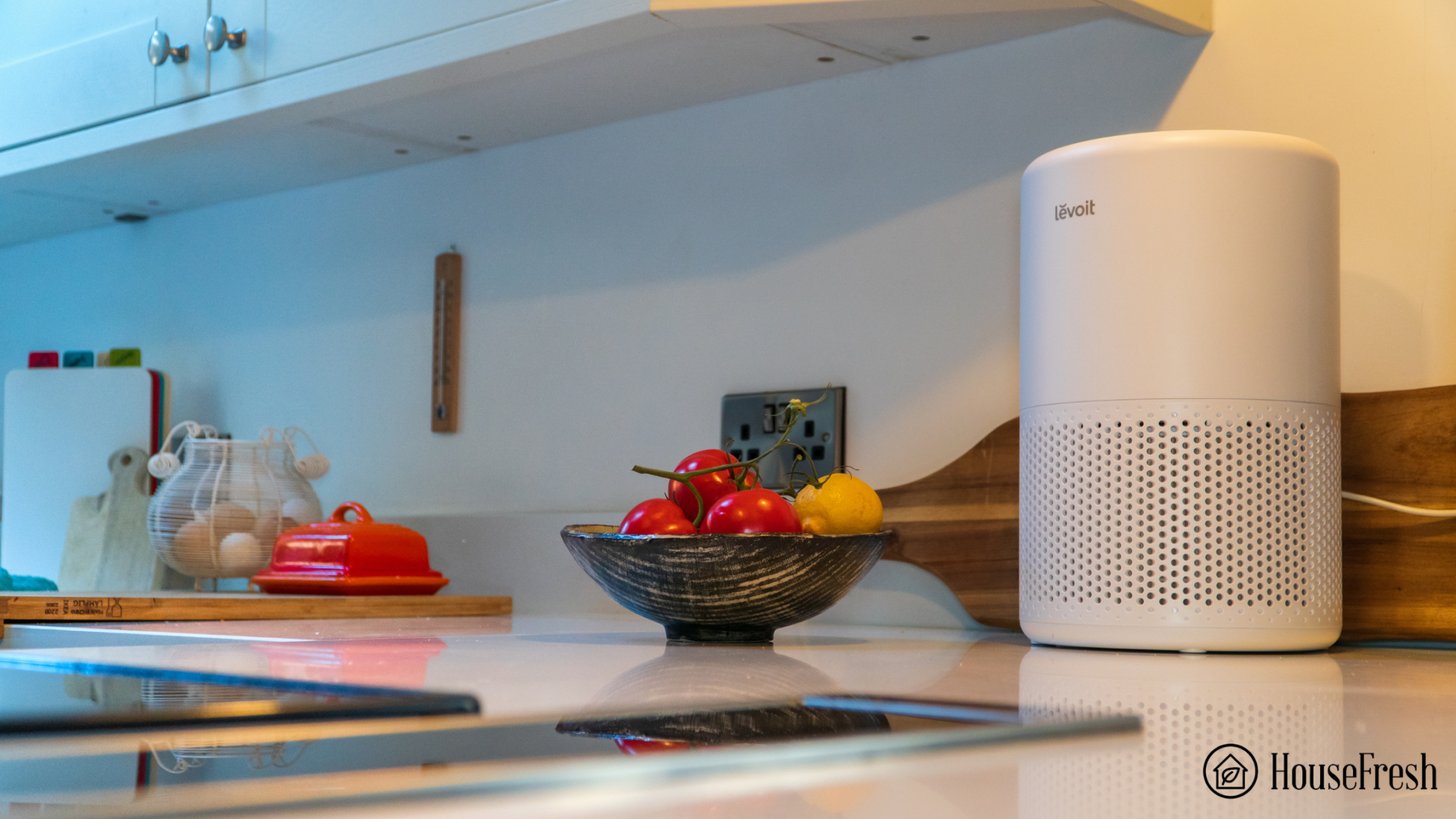 SPECS & FEATURES
An affordable, high-performing air purifier ideal for small to medium-sized rooms.
The TaoTronics TT-AP005, is the smaller brother of the AP003 and has a very similar size and shape to our number one budget air purifier, the Levoit Core 300. In our tests, it managed to clean our test room in 36 minutes, which is impressive considering it should cost $49.99.
Energy costs and filter replacements are some of the lowest on the market, but the major downside to this unit is its lack of availability on Amazon. Sadly, the company that makes them has been banned from Amazon, but there are a few third-party sellers out there, but they are often more expensive than buying direct.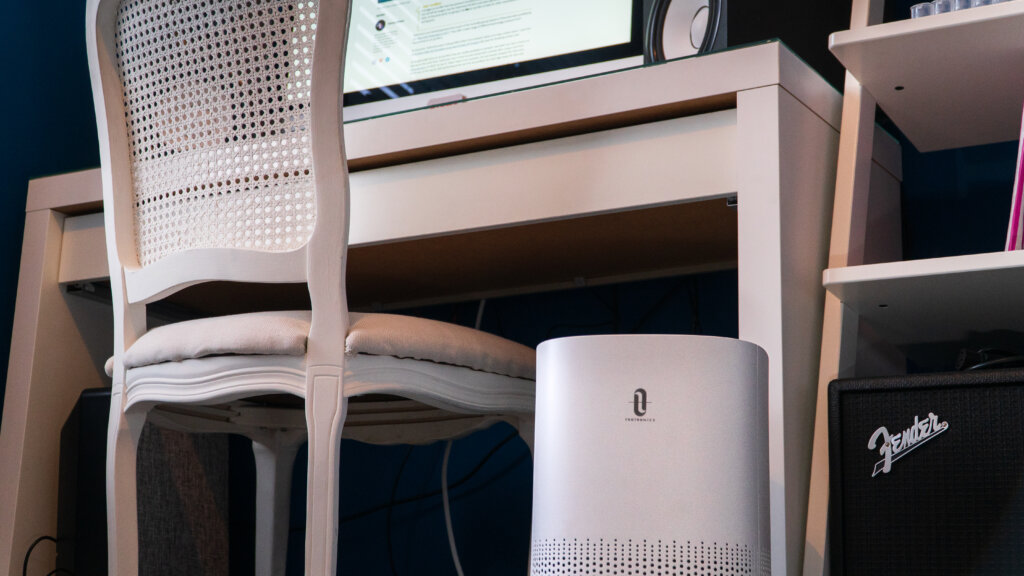 SPECS & FEATURES
7. IKEA FÖRNUFTIG ($74.99 upfront + $74 per year)
I am glad to report air purifier from IKEA is the real deal — solid air cleaning performance in a good-looking package for an affordable price.
Many manufacturers in the air purifier space like to say how complex air cleaning is. However, this model from IKEA shows that it's as simple as a good fan combined with a HEPA and activated carbon filter.
The HEPA filters can be found for $11.99, and the activated charcoal filters are $21.99. They are all available online, and in-store so that you can pick up some spare air filters the next time you visit for Swedish meatballs.
As you would expect with a gadget from IKEA, this air purifier has no bells or whistles. The device has one wheel to change speed and no air quality sensor. It doesn't look like an air purifier, which might be a plus point for many — you could easily hide it in a living room without attracting too much attention.
It's a great budget device, but the lack of features and overall costs means it doesn't make our top spot.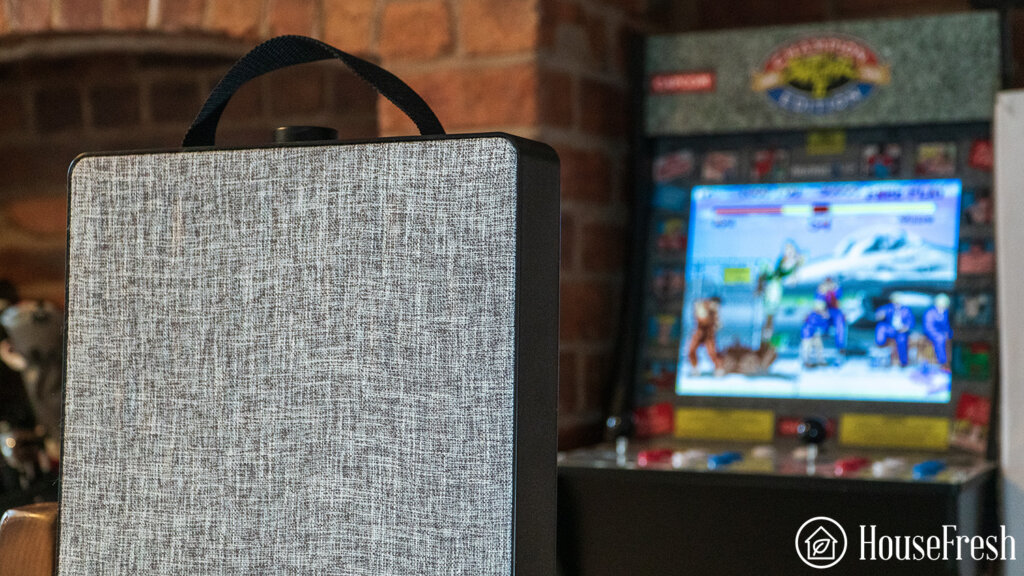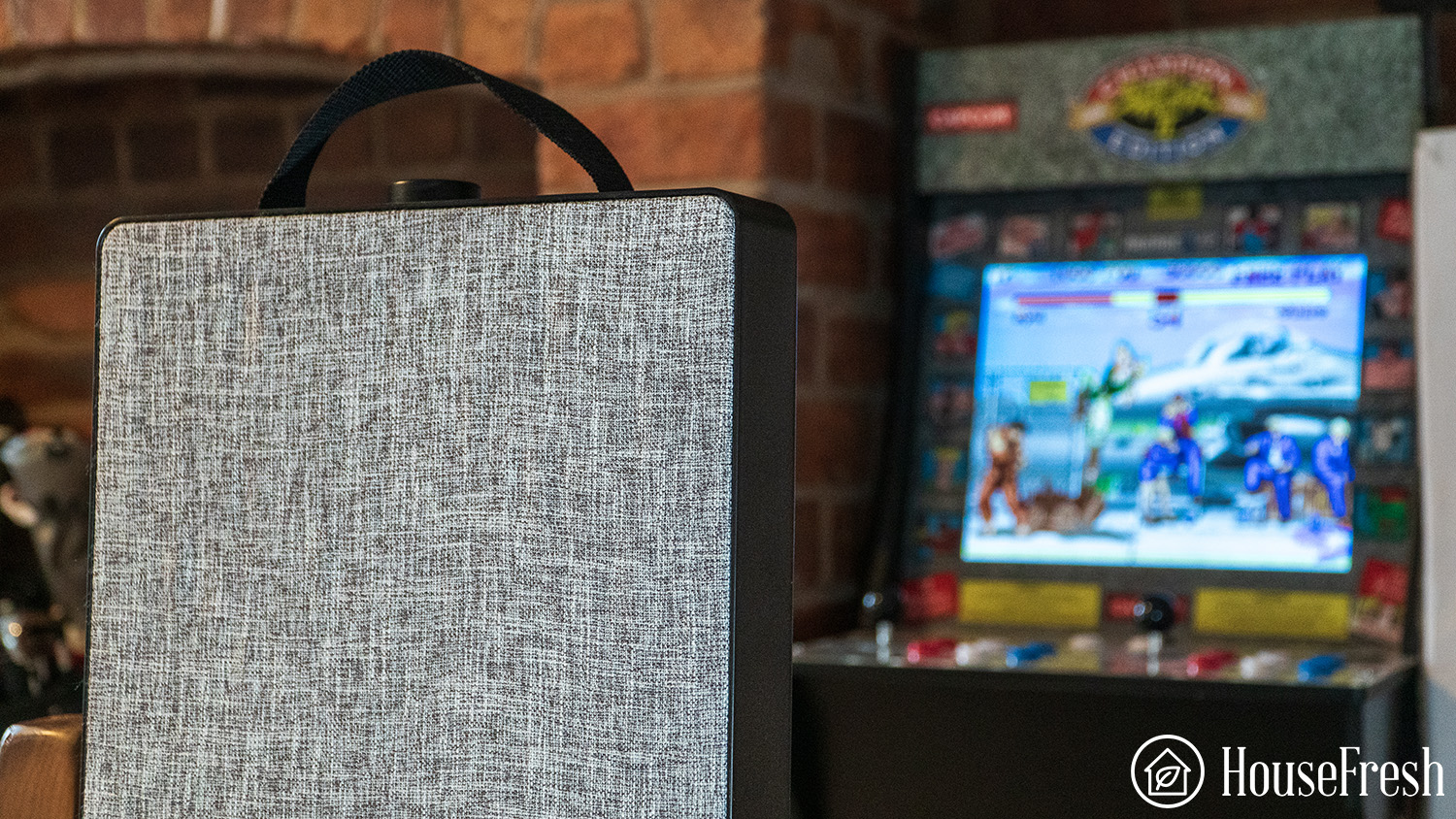 SPECS & FEATURES
Other budget air purifiers that we tested but don't recommend
We test many air purifiers here at HouseFresh and while we are continually looking for units like the Taotronics AP-003 that move the performance needle forward, we also come across a lot of duds. This is especially true at the sub $100 level, and so we felt it our duty to also point out those air purifiers you should avoid in this budget range.
AROEVE MK01 – I could not find a published CADR for this unit, which would make sense as when we tested it, we found it took 163 minutes to clean our room to the levels recommended by the WHO guidelines. Remember that our test room (728 cubic feet) is the smallest in our house, so we can assume that this unit will be underpowered for most home use cases and should be avoided. The budget doesn't have to be the thing that holds you back from having clean air in your home. Pay $20 extra and get the TaoTronics.
GermGuardian AC482e – This air purifier seems awesome on the surface, especially as you will find glowing reviews from well-respected media organizations if you decide to Google it. There is only one problem — it's not good at all. It might have been an OK choice a few years back, but the AC4825e failed to perform well in our home lab tests with a poor performance of 104 minutes. When the Levoit Core 300 can achieve this in 40 minutes, you must wonder what you are paying for with the GermGuardian AC4825e.
How to avoid wasting money when buying a budget air purifier
Air purifiers offer an excellent way to remove harmful particles and improve indoor air quality, but many high-end models come with a hefty price tag. You just need to know what to look for in a quality air purifier, and you'll discover many high-performance units that are affordably priced. And we're here to help!
Our guide for the best budget air purifiers outlines the critical things to consider when buying an air purifier.
1. HEPA + Activated carbon is a must
The filtration technology used in an air purifier is the most important thing to consider when buying an air purifier on a budget. Here's a breakdown of the different filtration technologies on the market.
HEPA Filters.

The "gold standard" in filtration technology is HEPA or high-efficiency particulate air filters. HEPA filters are great at trapping microscopic allergens like dust, pollen, dander and mold spores. These filters capture large and small particles down to 0.3 microns that move through them.
Activated Carbon Filters

Where HEPA captures large and small particles from the indoor air, the best budget-friendly air purifiers include Activated Carbon technology.

The porous nature of activated carbon helps absorb odor and volatile organic compounds (VOCs) from the air. Gases in your home are usually present as cigarette smoke and pet odors.

Units with Activated Carbon do a stellar job of removing these odors.

If you want to remove odor from your home, you'll need a unit with activated charcoal. We recommend choosing a unit with pellets rather than impregnated fabric often found in cheap air purifiers.
Negative Ion Purifiers
Ionizers can create chemical byproducts, making them unsafe. Many ionizers from the early 2000s created dangerous ozone levels that can harm your health. For this reason, we don't recommend these types of air cleaners.

Also, avoid other technologies like PECO and UV, as these don't perform as well as HEPA-based systems. Look at a minimum of True HEPA H11 to H13 Medical Grade.

These technologies are proven to remove particles as small as viruses.
2. Measure the room size and consider its CADR score
Room size is another critical factor when buying an air purifier. Air purifiers aren't created equal. Larger units can effectively clean air in larger rooms, like classrooms, while smaller units might not.
Manufacturers usually provide the recommended room size for each unit, so this information shouldn't be hard to find.
See the table below for the recommended room size and CADR rating.
CADR, or clean air delivery rate, measures the air volume an air purifier can clean in a given time. A higher CADR means the air purifier can effectively remove more pollutants from your room, so pick the unit with the highest CADR score.
Feel free to use our free tool that provides you with 4.8 air changes per hour, which is what the EPA recommends for portable air purifiers:
4. Smart features are not a must, so don't overpay for them
Air purifiers with smart technology, like auto mode and app support, are easier and more convenient to operate.
However, units with such technology tend to be more expensive and might be above your price range if you're working on a tight budget.
Focus more on performance rather than features. You can find units with similar performance as the smart models but at a lower price.
For example, the Levoit 300 performs as well as the smart Levoit Core 300S but is $50 cheaper.
5. Be wary of very cheap air purifiers
The device's low price can often be a trap.
In our many years of experience testing air purifiers, we have yet to find an excellent unit for less than $50, yet Amazon has many units. In our experience, you need to spend at least $80 for something like the TaoTronics AP003 or $99 for the Levoit Core 300 to get a unit capable of cleaning your home air well./thing
Common questions about cheap air purifiers
Wrapping up
Being on a small budget doesn't mean you have to compromise on quality. Ensure your new unit has HEPA and Activated Carbon filters, and go for as high a CADR as your budget allows.
Smart features are nice but not essential for the budget buyer. Any units on this list give you quality at a great price, so you won't go far wrong. Remember, we have tested every unit ourselves, so we know what we're talking about.
About HouseFresh
I have been writing about reviewing air purifiers since 2010 and have put 53 different air purifiers through our unique air performance cleaning test in our 705 cubic feet home lab since 2020. This primary data obtained through our in-house testing allows us to evaluate any air purifier on the market even when they don't publish CADR.
Unlike other publications, a large media company does not own us, and we are only focused on indoor air quality. We aim to improve indoor air quality powered by our in-depth performance tests and reviews. If you have any questions about our testing process or have a query we haven't discussed, email me directly: danny@housefresh.com
Last update on 2023-12-05 / Affiliate links / Images from Amazon Product Advertising API